Tour Edge Golf HP5 Information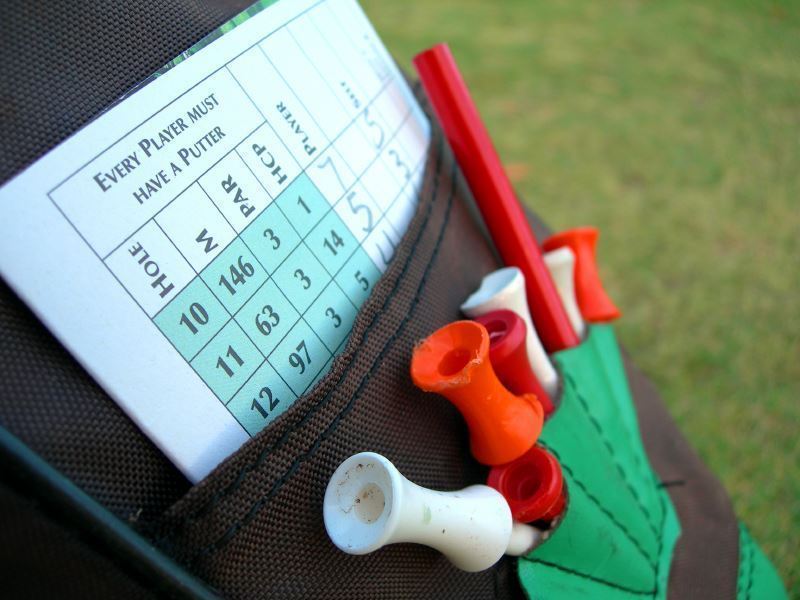 Tour Edge may not have the brand recognition in the golf world that Callaway, Ping and Nike do, but they deliver a quality product at a reasonable price. The Tour Edge HP5 golf clubs are an excellent starter or intermediate set of clubs that can last you a long time.
Availability
Tour Edge clubs can be found at most golf equipment dealers. There are also a number of online dealers from which products can be ordered. It is best to make sure you like the feel of a product, so it may be best to visit a brick-and-mortar facility. There, you will likely be able to try out the clubs prior to purchasing.
Types
The Tour Edge HP5 is available in combo and standard sets for both men and women. The men's combo set includes 3 and 4 iron/wood hybrids and 5 iron through pitching wedge cavity-back irons. The women's combo set comes with 4 and 5 hybrids and 6 iron through sand wedge cavity-back irons. Right- and left-handed clubs are available with graphite or steel shafts.
Price
The Tour Edge HP5 set is moderately priced, in keeping with the company's goal to offer a quality mix of performance and affordability. The graphite shafted set is slightly more expensive, with a suggested retail price of about $450 in January 2010. The steel shaft option will save you about $50.
Specifications
The standard driver in the men's set comes with a length of 44 1/2 inches, which is a typical off-the-shelf length. The women's driver is an inch shorter. Lie and loft angles are also typical, with the driver having a 10 1/2 degree loft and a 60 degree lie angle. Most pro shops will provide custom fitting on the Tour Edge HP5 set and Tour Edge provides a fitting system to dealers.
Playability
Tour Edge HP5 clubs are designed for forgiveness. The irons incorporate perimeter club-face weighting and additional weight behind the sweet spot. They have a wide sole and a low profile. The hybrids have a heavy sole and a large sweet spot. This helps to get the golf ball up quickly for longer, straighter shots. The clubs sacrifice a bit in workability in order to deliver more forgiveness, but this is something that most beginner and intermediate golfers will benefit from.