About Darren Fichardt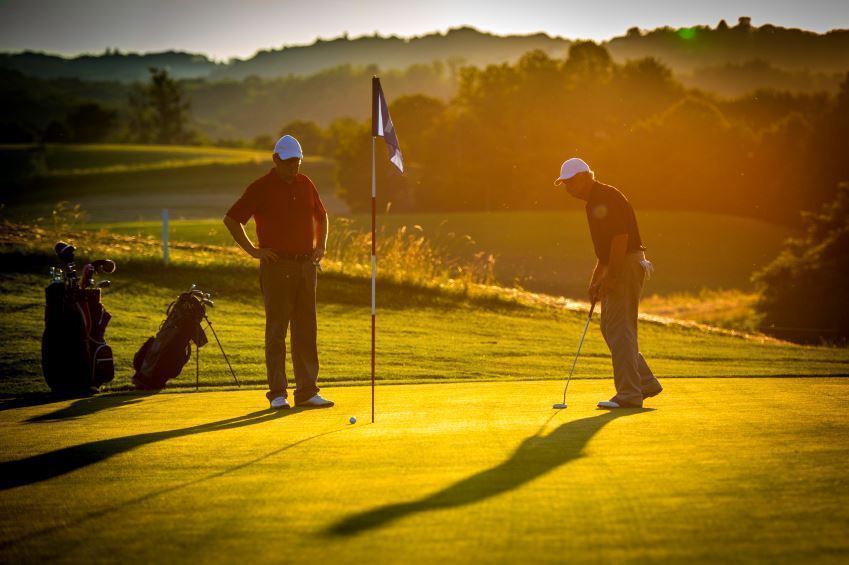 Darren Fichardt was born in Pretoria, South Africa, on May 13, 1975. Fichardt has spent most of his life refining his golf skills at the amateur and professional level. His pursuit of bigger earnings and new challenges led to South Africa's Sunshine Tour and the European Tour. Fichardt's professional resume includes nine victories and ample earnings as of 2009.
Personal Information
Darren Fichardt maintains residences in his hometown of Pretoria as well as Manchester, England. He joined the Sunshine Tour in 1994 and got involved in the European Tour in 2001. In addition to those commitments, Fichardt was a member of the 2000 World Cup Team for South Africa. His family includes wife Natasha and children Ethan and Tristan.
Amateur Career
Fichardt's career started with instant success at the amateur level in South Africa. His first amateur championship was the Northern Transvaal Junior Amateur Championship in 1992. Fichardt was a member of the 1993 South African junior team that completed against international competition in multiple tournaments. He continued his sweep through South Africa's amateur circuit with a victory in the 1993 Northern Transvaal Stroke Play Championship. His amateur career ended in 1994 when he qualified for the Sunshine Tour.
Sunshine Tour
Fichardt has dominated the Sunshine Tour with seven victories and two first-place finishes on the Order of Merit. He won his first Sunshine Tour event at the Bearing Man Highveld Classic in 1997 by going 16 under par. His most notable victory was the 2001 Tour Championship, which he won at 14 under par. Fichardt was the No. 1 golfer on the tour in the 1999-2000 and 2003-2004 seasons. He had earnings in excess of 5.915 million South African rands as of 2008.
PGA European Tour
Fichardt joined the PGA European Tour in 2001 after a successful Q School. He improved from 102nd place in 2001 to a career-best 39th in 2003. Fichardt struggled in the next five seasons, finishing out of the top 150 three times. His tour card was renewed through Q School in 2005, 2007 and 2008. He played in only a handful of events in 2009.
European Tour Victories
The high points of Fichardt's European tour are two tournament victories, starting with the Sao Paulo Brazil Open in March 2001. Fichardt finished 18 under par and defeated Jose Coceres, Richard Johnson and Brett Rumford by five strokes. His second-round 61 gave him enough cushion to make up for a final-round 67. Fichardt also won the Qatar Masters at Doha Golf Club in March 2003, finishing at 13 under par with a closing 69 and defeating James Kingston in a one-hole playoff.