About Lucas Glover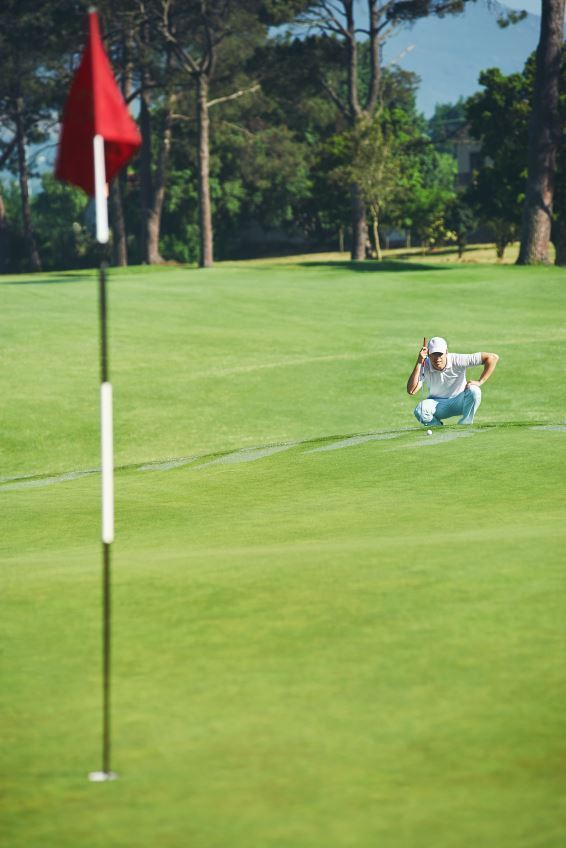 Lucas Glover is a professional golfer who plays on the PGA Tour. Glover was born in Greenville, S.C., on Nov. 12, 1979. Glover, who turned pro in 2001, went to Clemson University where he earned a degree in communication studies in 2005. Glover is a major champion.
U.S. Open Champion
Lucas Glover won the U.S. Open Championship in 2009. Glover fended off the likes of Phil Mickelson and David Duval to capture the Open championship with a 4-under-par performance on the rain-soaked Bethpage State Park's Black Course. Lucas placed his name in golf history with birdies on the 16th and 17th holes, finishing the final round at 3 over par.
PGA Tour Success
Lucas Glover won the Funai Classic at the Walt Disney World Resort in 2005 for his only other victory on tour. During the same year, Lucas tied for third in the Zurich Classic of New Orleans, pocketing $319,000. In 2006, Glover tied for fourth on three occasions and had nine top 10 finishes, making $2.6 million. In 2007, Glover made the cut 22 times in 29 events, making $1.7 million. That year was highlighted by the PODS Championship for Glover, who tied for fourth. The next year saw Glover tied for seventh in both the Verizon Heritage and the Buick Open.
Nationwide Tour
Lucas Glover won the Gila River Classic at Wild Horse Pass Resort in 2003 on the Nationwide Tour. He shot 18 under par and won $85,500 during the tournament. A year before, Glover tied for third in the SAS Carolina Classic on the Nationwide Tour with a 7-under-par performance and took home $26,100.
Amateur Play
As an amateur player, Lucas Glover was a first-team All-American at Clemson in 2000 and 2001 and was first-team all-Atlantic Coast Conference from 1999 to 2001. Glover was victorious for Clemson three times during his college career and was on two teams that were NCAA runners-up in 1998 and 2001. From 1998 to 2000, Lucas was also a three-time South Carolina Amateur champion.
Personal and Fun Facts
When he is not playing golf, Lucas Glover enjoys Clemson Tiger sports and reading mysteries and thrillers. Glover took up golf when he was three and his grandfather, Dick Hendley, gave him a cut-down club. Three years later, his grandfather, who is a member of the Clemson Hall of Fame for football and baseball, took him to see the Masters Championship. In 2007, Glover himself was inducted into the Clemson Hall of Fame.