About Paul Lawrie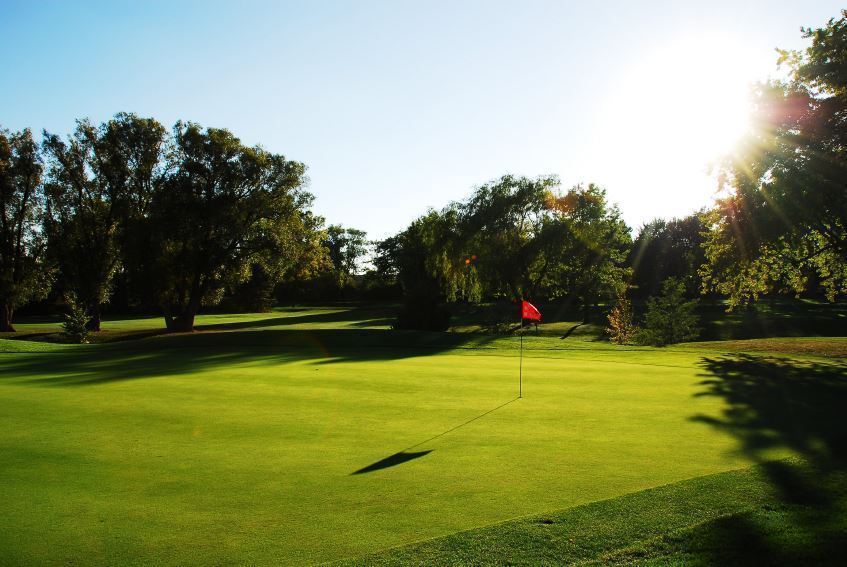 Born on New Year's Day in 1969, in Aberdeen, Scotland, Paul Stewart Lawrie turned pro on April 1, 1986, although soccer was his first love. He remains an avid supporter of the Aberdeen Football Club.
Very much a family man, Lawrie often has been accused of jeopardizing his career by refusing to move to warmer climes. "I don't think staying in Aberdeen has hurt my game," Lawrie, the 1999 British Open champion, said in a 2007 interview with ESPN. "I can honestly say that living in America never crossed my mind. In fact, living somewhere else isn't an option. I love living in Aberdeen."
After his Open win, Lawrie was awarded the Member of the British Empire (MBE), in 2000.
The Early Days
After leaving school at 17, Lawrie worked as an assistant pro at Banchory Golf Club, near Aberdeen, under the mentorship of the late Doug Smart. His nickname "Chippie" derives from his accurate short game around the greens--a skill honed in his parents' back yard while chipping onto a small, circular gravel spot where his mother's laundry line was situated. He crafted his swing by hitting balls into an abandoned field behind his parents' house. That field is now the driving range of a golf center.
Professional Life
Having won only twice since his Open victory, Lawrie has slumped to 183rd in the world rankings (as of Aug. 2, 2009). He lost his PGA Tour card in 2004 and fell to 140th in the European Tour rankings with winnings of barely 100,000 euros ($144,000). The Scot managed to regain momentum with a solid season in 2008, placing second at the Portugal Masters and tying for ninth at the Barclays Scottish Open at Loch Lomond.
So far this season he has made six cuts in six tournaments with his best showing a tie for 25th at the Barclay's Scottish Open at Loch Lomond Golf Club. He currently is 94th in the PGA European Tour rankings.
Alongside his pro tour commitments, Lawrie has begun to take an interest in golf course design and recently teamed with European Golf Design with the aim of creating his first signature course, the Paul Lawrie Blairs Estate Golf Course, near his home in Aberdeen.
The 128th Open Championship
Lawrie may be best remembered for his four-hole playoff victory in the 1999 British Open against American Justin Leonard and Frenchman Jean Van de Velde at Carnoustie Golf Links, Scotland. Regarded by many as the world's toughest course, the host venue of the 2007 Open Championship (as it is officially called) surrendered a final-round, 4-under-par 67 to Lawrie. He went on to claim the Claret Jug trophy in a playoff after Van de Velde blew a three-shot lead with a watery triple-bogey seven at the 72nd hole.
The Ryder Cup
Lawrie made his debut in 1999 on the back of his Carnoustie victory. The 33rd Ryder Cup, held at the Country Club in Brookline, Massachussetts, won renown for the largest comeback in Ryder Cup history and for the U.S. team's purported lack of golf etiquette during the late stages of Sunday's singles competition when Justin Leonard holed a long putt on the 17th green, triggering an impromptu victory celebration on the green.
Lawrie and partner Colin Montgomerie eased to a 3 and 2 win over Phil Mickelson and David Duval in Friday morning's foursomes, and the pair won 2 and 1 over Steve Pate and Tiger Woods in Saturday's afternoon four-ball. Lawrie capped off a fine individual performance (he won 3 1/2 of a possible 5 points) during Sunday's singles matches by beating Jeff Maggert 4 and 3.
Charitable Work
As well as sponsoring the Paul Lawrie Junior Golf Program, which includes coaching sessions and tournaments, Lawrie sponsors Scotland's Tartan Tour, a series of events played by international and home-grown amateurs and professional golfers on Scottish courses.
In 2001 he launched the Paul Lawrie Foundation with the aim of developing a program for under-18s, offering them the opportunity to try golf and encouraging their sporting potential. According to his website, www.paullawriegolf.com, he said, "It was soon after winning the 1999 Open that I began to seriously consider what I could put back into the game and came up with the Paul Lawrie Foundation. It would be the biggest thrill of my life if someone from my foundation won on tour ... or most of all, won a major."
Resources