Steve Stricker: Behind the Golfer's Success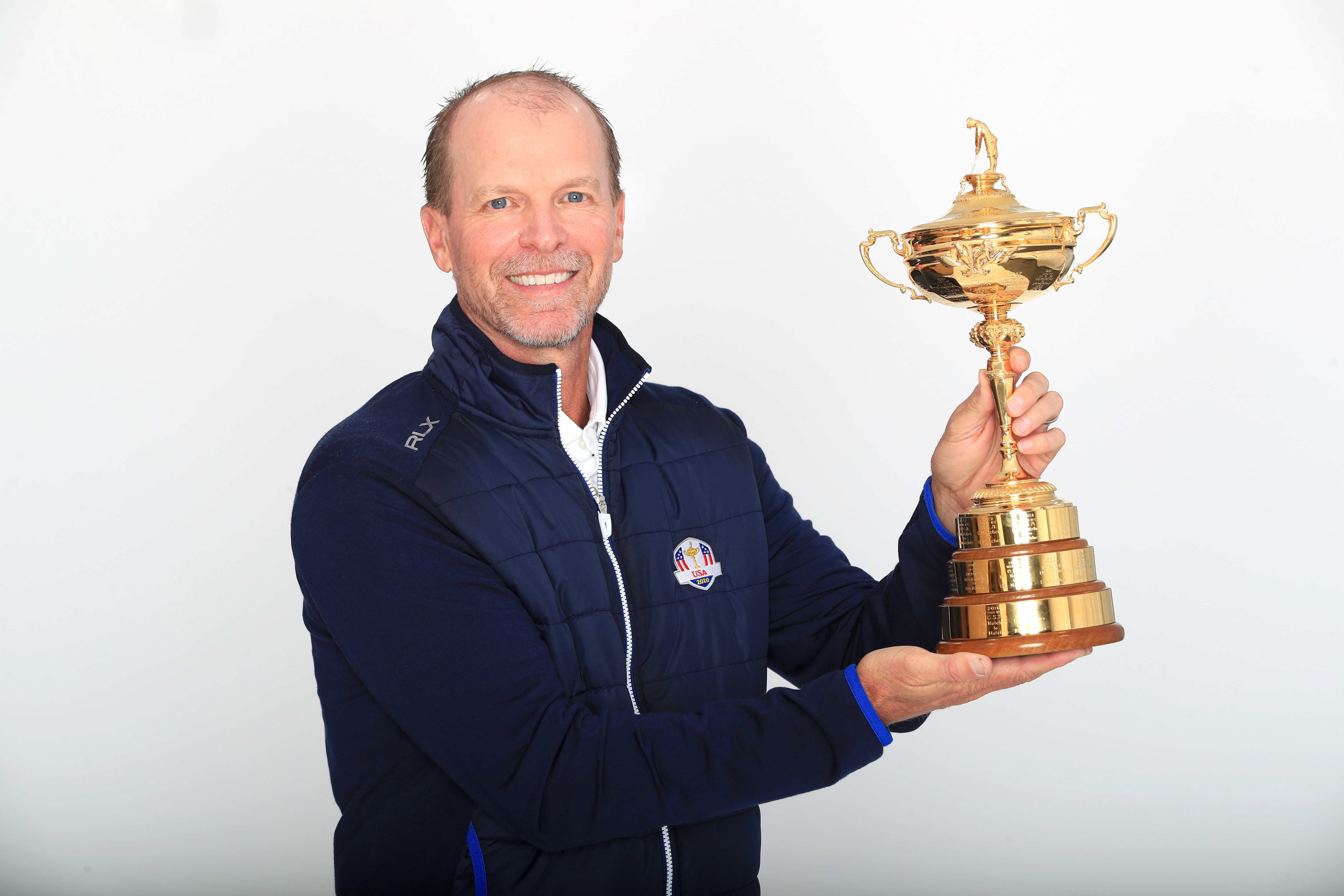 Steve Stricker has been a member of the PGA Tour since 1994, racking up 12 PGA Tour and seven PGA Tour Champions wins during his career through mid-2021. Stricker was born in Edgerton, Wisconsin, on Feb. 23, 1957, and attended the University of Illinois. He still resides in the Midwest today.
Stricker still competes on both the PGA Tour and Tour Champions.
Career Highlights
Despite a breakout season in 1996, Stricker struggled with his consistency throughout the early part of career and eventually lost his PGA Tour card in 2005.
Comeback Player of the Year
Stricker's up and down performance continued until 2006 when he racked up $1.8 million and earned the PGA Tour Comeback Player of the Year award.
After compiling a career-best $4.6 million during the 2007 season, Stricker repeated as Comeback Player of the Year. Since first winning the award in 2006, Stricker has been among the most successful professional golfers.
PGA Tour Career
Stricker has compiled seven PGA Tour victories, earning his first two in 1996 at the Motorola Western Open and the Kemper open. He won the WGC-Accenture Match Play Championship in 2001, and the Barclays in 2007 en route to his second consecutive Comeback Player of the Year award. Stricker earned three wins in 2009, claiming the Deutsche Bank Championship, the John Deere Classic and the Crowne Plaza Invitational at Colonial.
In 2010 he won the Northern Trust Open and his second John Deere Classic. His third John Deere Classic victory came in 2011 along with winning the Memorial Tournament that same year. His last PGA Tour victory came in 2012 at the Hyundai Tournament of Champions.
Stricker has made 386 cuts in 516 PGA Tour events, and as of July 2021, has 12 victories, 16 runner up finishes, 10 third place finishes, 109 top-10s and 213 top-25s.
PGA Tour Champions
Since making his PGA Tour Champions debut in 2017, Stricker has seven victories under his belt with 27 top-10s in 33 starts. He won three events in 2018. Stricker followed the successful 2018 up by winning two majors in 2019, the Regions Traditions and the U.S. Senior Open Championship.
Stricker won the 2020 Chubb Classic and earned his third senior major at the Bridgestone Senior PLAYERS Championship.
Major Championships
Although he's yet to win a major on the PGA Tour, Stricker has been near the top of the leaderboard on several occasions. In total, he's notched four top-5s and 13 top-10s in 76 major starts. Stricker's best major finishes are a runner-up performance at the 1998 PGA Championship and fourth-place finish at the 2016 Open Championship.
Stricker does have three Senior majors along with two runner up finishes.
Ryder Cup & Presidents Cup
Stricker played on the 1996, 2007, 2009, 2011 and 2013 Presidents Cup teams and compiled a 14-10 record, going 2-2 in his final showing as a player. He captained the 2017 team to a 19-11 victory after being an assistant captain in 2015. Stricker returned to the Presidents Cup stage as an assistant captain in 2019 as Tiger Woods selected him after Stricker selected Woods in 2017.
Stricker has also played on three Ryder Cup teams (2008, 2010, 2012) and will captain the 2021 United States team. He named Davis Love III, Zach Johnson and Jim Furyk as his vice-captains.
Career Earnings
As of July 2021, Stricker is currently No. 17 on the PGA Tour's career all-time money list with $44,936,354. He has already earned $4,914,250 on the PGA Tour Champions.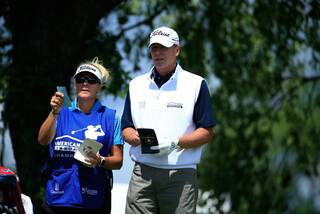 The Stricker Golf Family
Stricker's father in law Dennis Tiziani was the former men's and women's golf coach at the University of Wisconsin and intermittently played on the PGA Tour in the 1970s. His brother-in-law Mario played on Tour in 2005 and is currently Stricker's manager.
Stricker's daughter Bobbi, who switched from tennis to golf the year before her senior year in high school, won the 2021 Wisconsin Women's Amateur. She just finished up her collegiate career at the University of Wisconsin.
The youngest Stricker, Isabella, is following in her family's footsteps. She won a local Drive Chip and Putt competition in Madison, Wisconsin in 2019.
Personal
Stricker and his wife, Nicki, currently live in Madison, Wisconsin, along with their two daughters Bobbi Maria and Isabella Nicole. Nicki Stricker served as his full-time caddie until 1998 and has resumed those duties intermittently throughout the years.
Stricker helped bring the PGA Tour Champions back to Wisconsin for the first time since 2009 in 2016 when the American Family Insurance Championship debuted, with Stricker serving as the tournament host and participant.
Stricker won the 2012 Payne Stewart Award and in 2013 started the charitable foundation with American Family Insurance that focuses on nutrition and wellness to help promote strong families and healthy kids.
Featured Image: Andrew Redington/Getty Images Sport via Getty Images
Body Image: Michael Cohen/Getty Images Sport via Getty Images