Best in State: Michigan's Best Courses You Can Play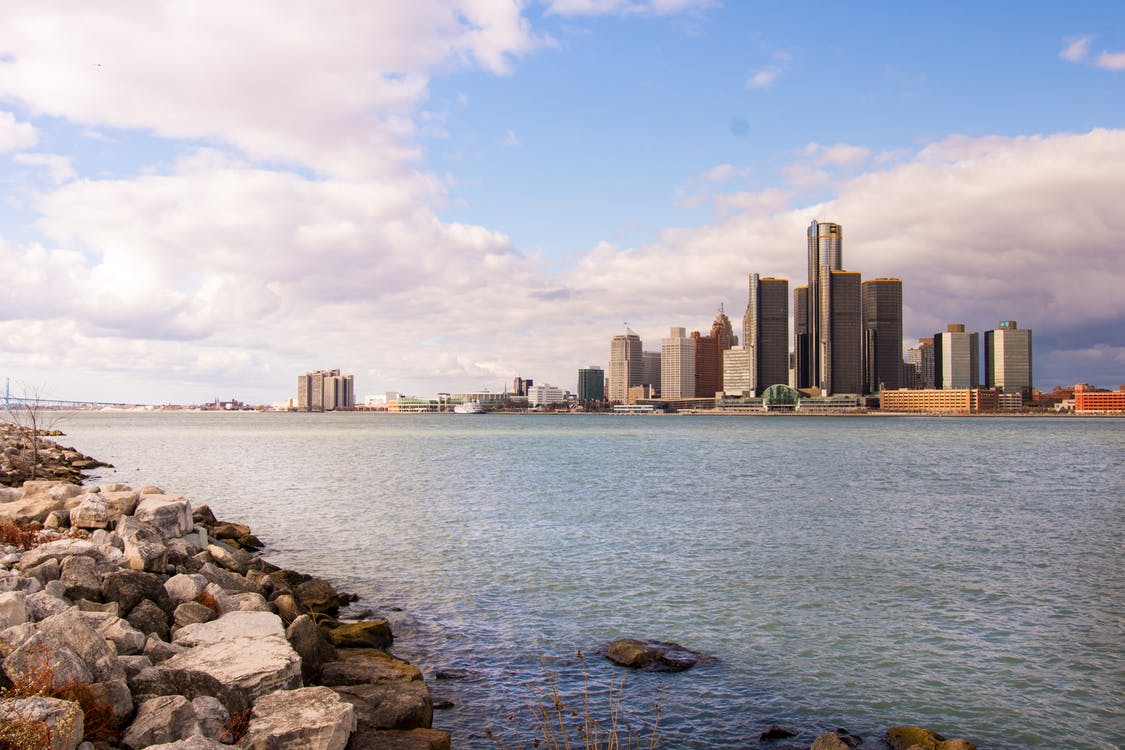 Michigan is a golfers' paradise once the winters give way to the pleasant and mild spring and summer months. The state is home to varied terrain and has a huge amount of coastline along Lake Michigan that course designers love. There are a mix of great public facilities and resorts to cater to golfers visiting the state, and the following are GolfLink's list of the best courses you can play in Michigan.

600 Highland Rd,
Harbor Springs, MI 49740
(844) 783-3175
Boyne Highlands has long been one of Michigan's premier ski resorts that has now become one of the state's best golf facilities. Home to an astounding 10 courses and working with designers like Robert Trent Jones to create an exceptional experience. The Jones' designed Heather Course is best known for providing a championship caliber course and provides challenging golf through hardwood forests. Jones also designed the Moor, the Ross (a tribute to Donald Ross), and the Hills and all are well worth your time. Book an extended stay today and enjoy the amazing
---

5800 Coastal Ridge Dr
Bay Harbor, MI 49770
(888) 289-9319
Bay Harbor Golf Club plots 3 9-hole tracks running along Lake Michigan. Owned by the same company that runs Boyne Highlands Resort, Bay Harbor brings a luxury feel to these Arthur Hills' tracks. Golfers pick 2 9-hole courses and get on there way. The Links course borrows from classic British courses and hugs the shoreline with memorable strategic golf. When combined with the Quarry, located in the remnants of a shale quarry, the full course is stunning. The Quarry uses 40 foot gorges, natural ponds, and elevation changes to create bold, dramatic but still natural golf. The Preserve is no slouch either, a wonderful example of forest golf that uses both hardwood groves and low-lying wetlands to create a great course. All 3 courses feature lakeside holes.
---

6376 Forest Dunes Dr,
Roscommon, MI 48653
(989) 275-0700
Forest Dunes is home to 3 different 18-hole courses, the oldest of which is the namesake Forest Dunes. This course was designed by Tom Weiskopf in 2000 to create a total package of tree lined holes, ample water, and unusual natural waste areas. The facility is now best known for the Loop, a reversible (yes, really) course designed by Tom Doak and opened in 2017. The course can be played either clockwise or counterclockwise providing 2 very different course experiences. Naturally, multiple plays are needed to fully enjoy this facility.
---

5731 Marion Center Rd,
Charlevoix, MI 49720
(231) 547-2611
Belvedere Golf Club is a bit of an anomaly in the world of resort golf, it's a course that doesn't rely on any sort of gimmicks to provide a great game. Much like with the old links courses of Britain and Ireland, architect William Watson let the natural terrain dictate the routing and challenges when he designed the course in 1927. The course is kept in immaculate condition and there are surely no places to hide here. Golfers should expect a challenge to their short game in order to find joy on these greens. Truly a classic game of golf to make you remember why you love the sport in the first place.
---

3962 Wilkinson Rd,
Gaylord, MI 49735
(989) 732-6711
Treetops is a heavy hitter in the world of resort golf, and their impressive 81 holes of courses can stand up against any other golf resort in America. The best known 18 holes is the Masterpiece, built by Robert Trent Jones in 1987. Despite its age, the course is still the most challenging at the resort and is considered one of Jones' best designs. The course nestles seamlessly into the rolling country side to provide memorable holes around every turn. Another course of note at the resort is Threetops, a par-3 course considered by many to be the best par-3 course in the world. Perfect for a relaxed round with the family or a high stakes fourball with friends, Threetops is well worth your time.
---

14710 Northwood Hwy,
Arcadia, MI 49613
(231) 889-3001
A crown jewel of Midwest golf, Arcadia Bluffs is one of America's best public facilities. The facility features 2 courses, the beautiful Arcadia Bluffs and the newer South Course. Arcadia Bluffs is a beautiful course with natural sand dunes, wild grassy wastes, and many views of Lake Michigan. Wind comes into factor often on this course, and many players can't wait for a second chance to play through the course again. The South Course is a tribute of sorts to PGA founding member Chicago Golf Club, inspired by the classic layout of C.B. Macdonald and Seth Raynor. The resulting course is seen by some to surpass its source material, and truly has to be played to be believed. Expect a challenge at whatever course you play, and enjoy the beautifully constructed and maintained hole at Arcadia Bluffs.
Honorable Mentions: Tullymore GC, Grand Traverse Resort and Spa, Marquette Golf Club