GolfLink City Guides: Visiting Dallas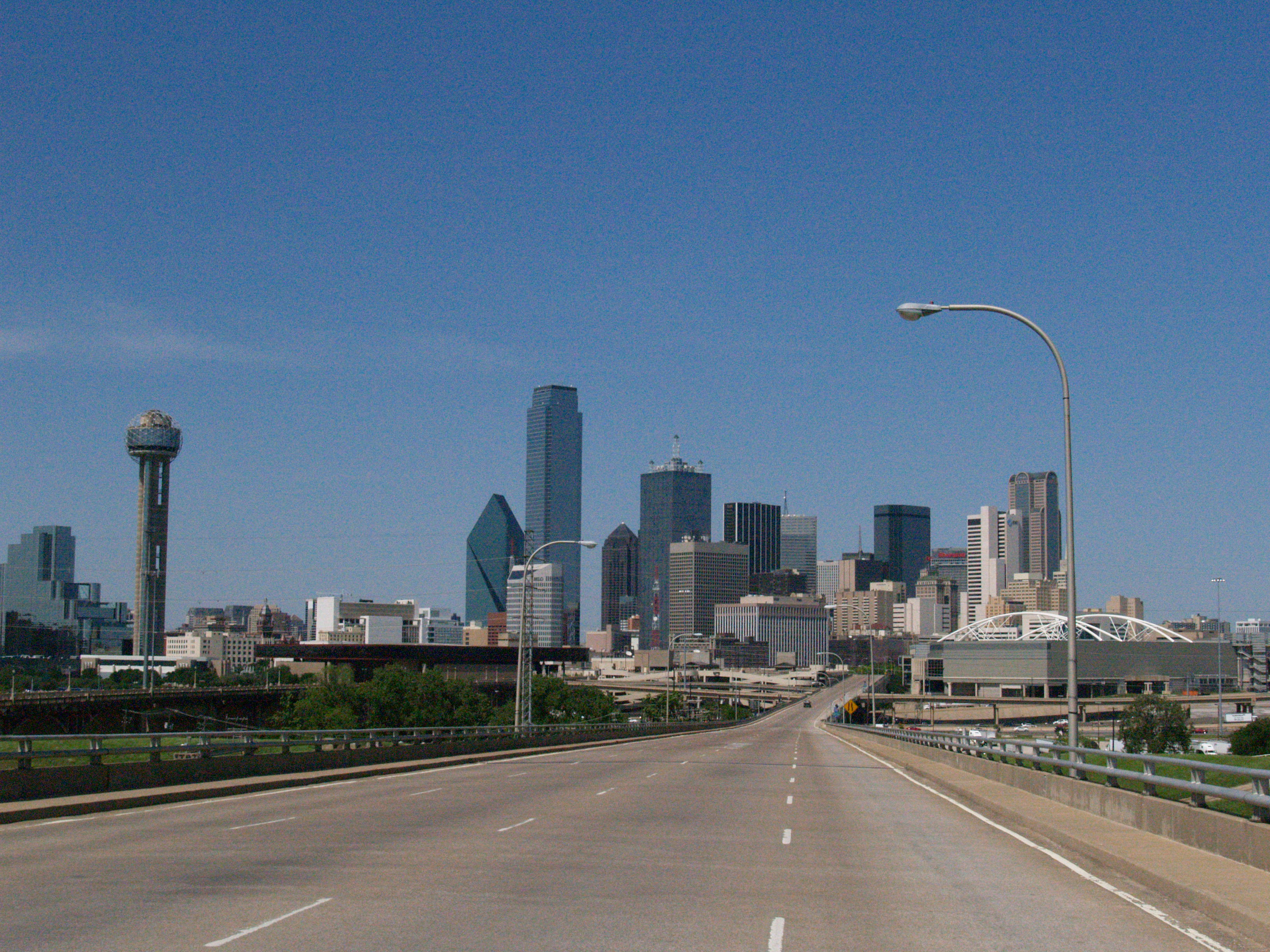 Dallas is in one of America's fastest growing metro areas and home to an ever-growing golf scene. On your next visit to the Lone Star State, be sure to stop by and enjoy all this city has to offer!
Things to do in Dallas
There are plenty of things to do in Dallas to keep you occupied during your time off the links. If you have the kids with you, or just want to see the animals yourself, the Dallas Zoo or the Dallas World Aquarium provide hours of entertainment. For history buffs, a visit to the Sixth Floor Museum at Dealey Plaza provides a look at the life, presidency and untimely assassination of President John F. Kennedy. The somber mood is accentuated by the location of the museum; it is located in the same building and on the exact floor where assassin Lee Harvey Oswald fired the fatal shots. After this serious stop, a stroll through the beautiful gardens at the Dallas Arboretum will relax you before hitting the links.
When visiting Dallas, be sure and indulge in some authentic Texas barbecue. Local favorites include Big Al's Smokehouse, a restaurant serving up barbecue since 1973. Or for a real local experience wait in line at Cattleack Barbeque, a hole in the wall that only serves lunch and routinely has hour-plus waits. However, the free beer helps with the wait time before you can enjoy all the smoked meat you can handle. And if beer is what you want after a long day of golf be sure and check out local brewers Deep Ellum Brewing Company, Community Beer Company or Braindead Brewing for some of the cities best brews.

Courses to Play
The Dallas-Ft. Worth Area is blessed with some of the best courses in Texas and the greater South and Southwest regions. This list is 5 of our favorite courses you can play during your stay in Dallas.
---
1600 Fairway Drive
Grapevine, TX 76051
(817) 481-7277
http://www.cowboysgolfclub.com/
The Dallas Cowboys Golf Club would be a unique course anywhere, as it is the only NFL-themed course in existence. However, rather than only being a sacred shrine to the gridiron, this Grapevine, TX course provides one of the best games of golf in the Dallas-Fort Worth area. Designed by award-winner Jeff Brauer, the course is renown for providing perhaps the most well-kept course in the state. Indeed, pristine conditions are to be expected on this hill course. Though more expensive than the other courses on this list, the Dallas Cowboys Golf Club provides a one-of-a-kind golfing experience.
1000 Lebanon Road
The Colony, TX 75056
(972) 370-5465
https://www.thetributegc.com/
The Tribute Golf Club sets itself apart from other courses in the area because of its novel layout. The course seeks to recreate a British links-style course in the heart of Texas. The course features numerous holes modeled after their more famous counterparts, including a recreations of St. Andrews 18th hole, "Hogan's Alley" at Carnoustie and the 5th hole at Royal Troon. The opportunity to play these holes and the unique theme of the course makes it a must-play course for any golfer in the area.
1400 Texas Star Parkway
Euless, TX 76040
(817) 685-7888
http://www.texasstargolf.com/
The Texas Star Golf Course was designed by Keith Foster to challenge golfers' strategic thinking. The course features elevation changes typical of Texas hill country, and also uses the naturally wooded areas as a hazard. In addition, Hurricane Creek features prominently on several holes and will force golfers into accurate shots if they want to avoid penalties. As long as you can stay on the fairways, Texas Star provides a challenging but refreshing course in the Dallas-Fort Worth Metroplex.
7005 Golf Club Dr
Arlington, TX 76001
(817) 478-8500
https://www.arlingtongolf.com/tierra-verde
Located in Arlington, the Tierra Verde Golf Club provides one of the most scenic and well-maintained courses in the region. However, be advised that this is a challenging course and may not be one for everyone. Tierra Verde also has history, being Texas' first municipal course. This verified Audubon Signature Sanctuary course challenges golfers with a variety of sand and water hazards, native trees and a challenging layout nestled between beautiful scenery.
1005 N. Montclair Avenue
Dallas, TX 75208
(214) 670-7506
http://www.stevensparkgolf.com/
One of Dallas-Fort Worth's best known courses, Stevens Park is known by the nickname "Little Augusta" for good reason. A challenging and rolling course, Stevens Park is also conveniently located near downtown Dallas, making it a much easier trip for travelers staying in the city. The course itself is a mix of par-3, -4 and -5s, and its signature hole is the 16th hole. This par-5 requires golfers to hit a shot up and over a cliff face, providing a unique and difficult challenge that will punish any errant shot.