GolfLink's Guide to Boston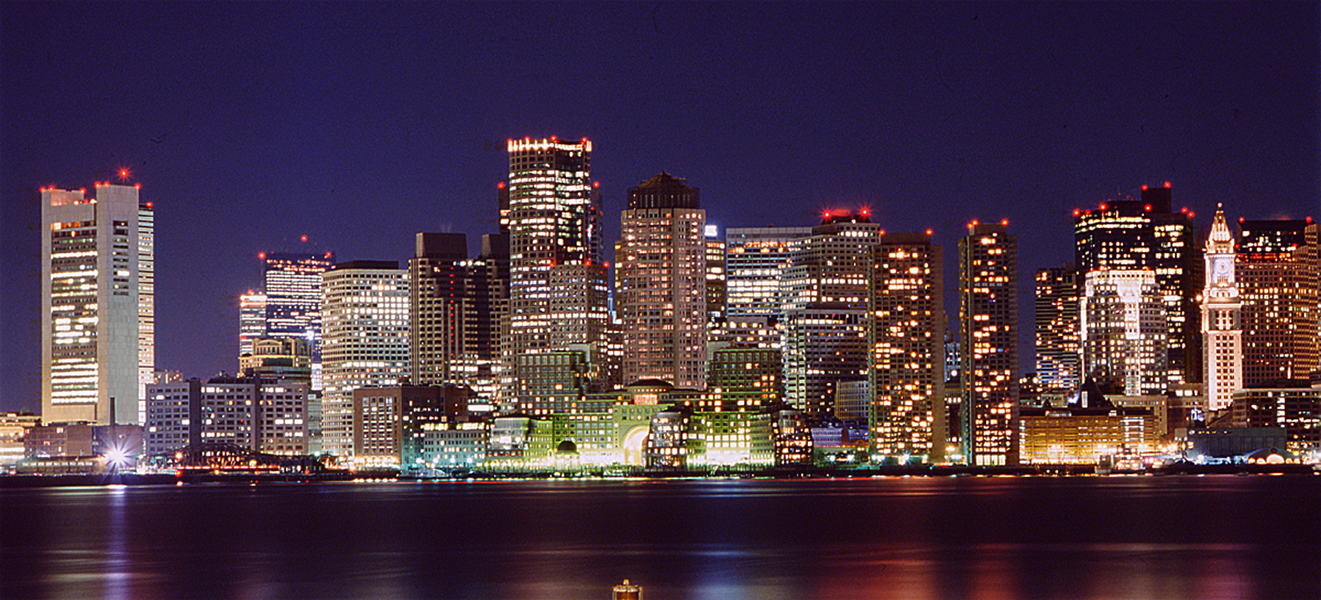 Boston is one of America's great historical cities, dating back to colonial times. While it's national importance may be dwarfed by megacities like New York, it remains one of America's most vibrant locales. There truly is no place like Boston, and it's something that residents cling to and visitors love. It's also home to one of America's oldest golfing scenes.
Attractions

The city played a pivotal role in the American Revolution and that history is one of Boston's central attractions. The best way to see Boston's Revolutionary War history is by following the Freedom Trail, a 2.5 mile self-guided tour marked by a red line on the sidewalk and encompassing 16 historic sites. The tour starts at the Boston Common, America's oldest public park and once the site of everything from public hangings to colonial militia training exercises. The tour meanders through other historical sites including the Old Granary Burying Ground, the final resting place of many famous Patriot leaders and Revolutionary War heroes including Samuel Adams, Crispus Attucks, and Paul Revere. Further stops on the Freedom Trail include the site of the Boston Massacre and the Old North Church that once bore 2 lanterns as a warning to Massachusetts Patriots. The Freedom Trail ends at Bunker Hill, the site of the first major battle of the Revolutionary War. For some non-Revolutionary War attractions, visit the world class Museum of Fine Arts, take the kids to the New England Aquarium or take a stroll through the Waterfront or Beacon Hill districts. Boston is also home to one of the country's most passionate fanbases so taking in any professional sport is a great idea.
Dining

Boston has many delicious restaurants to choose from but a few New England staples should be on your menu. Chief among these are finding a lobster roll and some Boston clam chowder and local favorites like the Barking Crab or Legal Sea Food (or its newer waterfront location named Legal Harborside) serve up all the classic New England fare. Or try Neptune Oyster for some of its fresh namesake. For a drink try a local brew at Harpoon Brewery complete with their homemade soft pretzels. Or for more history head to the Green Dragon Tavern, established 1654 and a haunt for many prominent Patriot leaders. Another popular choice is Warren Tavern, the first building to be rebuilt after the British burned Charlestown (now a part of Boston) to the ground and which once served the likes of Paul Revere and even George Washington.
Boston Golf Courses

After taking in all the history and seafood you can muster, it's time to enjoy some of the area's excellent golf courses. Don't let the private nature of Dell Technologies Championship host TPC Boston have you discouraged, Boston has the following excellent public courses to play.
George Wright Golf Course
420 West St.
Hyde Park, MA 02136
The George Wright Golf Course is Boston's premier municipal course. The course was designed by Donald Ross in the 1920s, however the Great Depression put construction on hold until the federal government's Works Progress Administration stepped in to provide labor and funding and complete the course in 1938. The course itself is very hilly and features several blind shots and strategic bunkers. The course is challenging but its affordable green fees and beautiful views of the Boston skyline make it the best choice of golf within the city.
Red Tail Golf Club
15 Bulge Rd.
Devens, MA 01434
Moving outside of the city limits, the city of Devens offers up the Red Tail Golf Club. Built in 2002 by course architect Brian Silva, the course is heavily wooded in the typical New England style. Routinely listed as one of New England's best courses, Red Tail challenges golfers with numerous high risk/reward shots and demands accuracy. An off day will result in a lot of time spent in the numerous bunkers that dot the course.
Pinehills Golf Club
54 Clubhouse Dr.
Plymouth, MA 02360
Located less than an hour south of Boston, Pinehills Golf Club provides the amenities of a top level private club for the public with their semi-private facility. The club boasts both Jack Nicklaus and Rees Jones designed courses, and either are well worth playing. Both provide championship level challenges with proper maintenance to match. These courses will test every club in your bag. Be aware that the pace of play can be slow during peak times.
The International Golf Club (Oaks Course)
159 Ballville Rd.
Bolton, MA 01740
The International Golf Club & Resort is located in nearby Bolton and is home to the Tom Fazio designed Oaks Course. The course layout makes use of the naturally rolling topography of New England and has notable elevation changes. It is also a heavily forested course, though fairways tend to be generous to minimize unplayable lies. It is on the expensive side, but has amazing amenities to match and provides a scenic environment for some of the Boston area's best golf.