Mainland Europe's Best Golf Resorts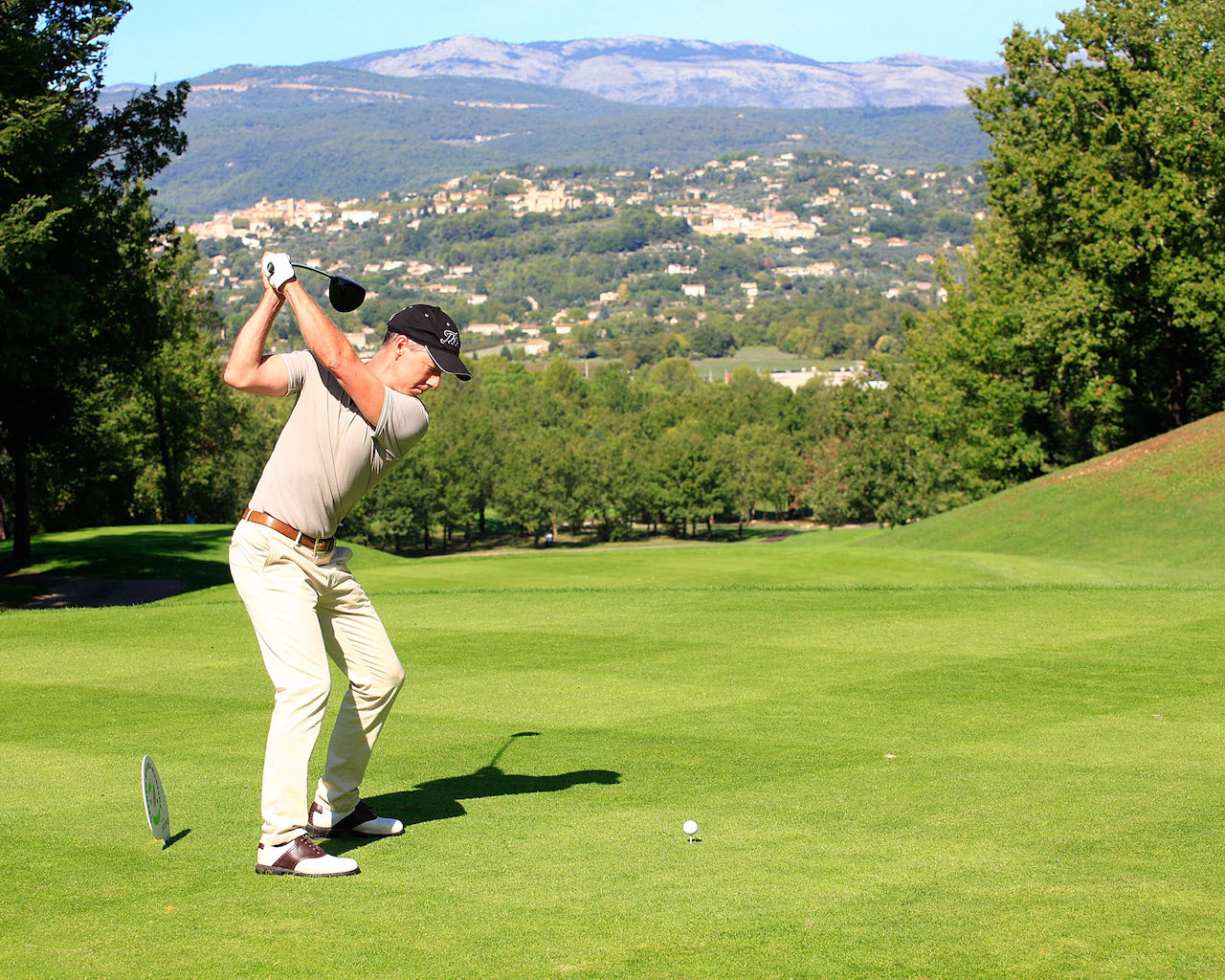 Much golf tourism in Europe focuses on England, Scotland, and Ireland, where the game developed and the world's oldest courses exist. However, this leaves out the rest of mainland Europe, which boasts many of the world's best courses that Americans seldom visit. With that in mind, we look at the best European courses outside of Great Britain and Ireland for your next adventure abroad.
---
Domaine de Terre Blanche

Route de Bagnols-en-Forêt, 83440 Tourrettes, France
Boasting 2 golf courses, the charming Terre Blanche resort provides an excellent experience from its home nestled into the French countryside. The facility opened in 2004 and has received awards ever since. The more difficult course is Le Château, a true championship caliber course that goes through hilly terrain with tight fairways and fast greens. Le Riou is the second course, that plays a bit easier while still providing spectacular views. Le Riou is shorter, at 6,567 yards and hosts the Terre Blanche Ladies Open on the Ladies European Tour annually.
---
Finca Cortesin

Caretera Casares, s/n, 29690 Casares, Málaga, Spain
Finca Cortesin, located on the outskirts of Malaga, is considered by many to be Spain's best golf resort. The course was designed by Cabell B. Robinson and winds through Mediterranean forests. Robinson's design relies on the naturally undulating terrain to sculpt a world class course. The course has a long history with professional golf, and has hosted the European Tour's Volvo World Match Play Championship multiple times. The views on offer are also stunning, with mountains rising up in the distance from the lush green landscape.
---
Dreamland Golf Hotel Baku

22 km Zigh Highway, Baku, Azerbaijan
Heading away from Western Europe, Dreamland Golf Hotel Baku is located in the border region between Asia and Europe in the beautiful country of Azerbaijan. The course was built in 2015 by Cynthia Dye, niece of Pete Dye and part of the Dye Designs team. The course does a good job balancing challenge with playability, which was a stated aim for the project as the game of golf looks to grow in Azerbaijan. Golfers should expect a relatively flat course that relies on strategic bunkering and the use of water to provide challenge, as well as world class accommodations.
---
Costa Navarino

Costa, Navarino Dunes Messinia, Pilos 240 01, Greece
The Greek resort Costa Navarino provides a world class golf destination on the Meditteranean Sea. It boasts two courses, both featuring seaside holes. The Dunes course is the older of the two courses, and was designed by former Masters champion and European Ryder Cup captain Bernhard Langer. The course runs through seaside terrain and olive groves and while providing plenty of challenge, is more forgiving than some of the other courses on the list. As is the Robert Trent Jones, Jr. designed Bay course, which features spectacular ocean views on most holes and relies on strategic bunkering rather than length to provide challenge.
---
Agalarov Estate

Zakharovo, Moscow Oblast, Russia, 143582
Agalarov Estate is a resort and residential community located inside 350 hectares of beautiful Russian wilderness, built by Russian-Azerbaijani billionaire Aras Agalarov. The hotel and resort is exclusive, with only 41 rooms available for visitors. The entire experience is about luxury, and that extends from the beach club to the golf course. The course was designed by American Cal Olson, and provides challenge with a classic parkland style. Troon Golf keeps the course in pristine condition, as one would expect for a residential course home to Russia's elites.
---
Oitavos Dunes

lote 64, 2750-040 Aldeia de Juzo, Portugal
Portugal's Oitavos Dunes is nestled inside the Sintra-Cascais National Park between the beautiful Iberian coast and the Sintra Mountains. The course was built by famed architect Arthur Hills, and is one of the few European courses he ever designed. Golfers can expect stunning seaside views on a course that plays in a mix of parkland and woodland styles, with many holes surrounded by coastal pine groves. The course is fairly wide open, with generally wide fairways that use the ocean breezes as a challenge. Oitavos Dunes is perfect for golfers of all levels, with enough challenge for scratch golfers while being forgiving to novices.
---
The Argentario Golf Resort & Spa

Via Acquedotto Leopoldino, 58018 Porto Ercole GR, Italy
Located on the picturesque Orbetello Lagoon on Italy's Mediterrenean Coast, the Argentario Golf Resort & Spa is a beautiful experience from start to finish. This course was designed by David Mezzcane and Baldovino Dassu and is now home to the PGA National Italy. The land here was once a dump, literally, but now is full of native plants to create a wonderful natural feel. Golfers should know this course is no resort pushover, with tight, fast greens and narrow fairways befitting a course on the European Tour. Expect beautiful views and elevation changes as you play one of mainland Europe's best courses.