Counting Down Canada's Best Courses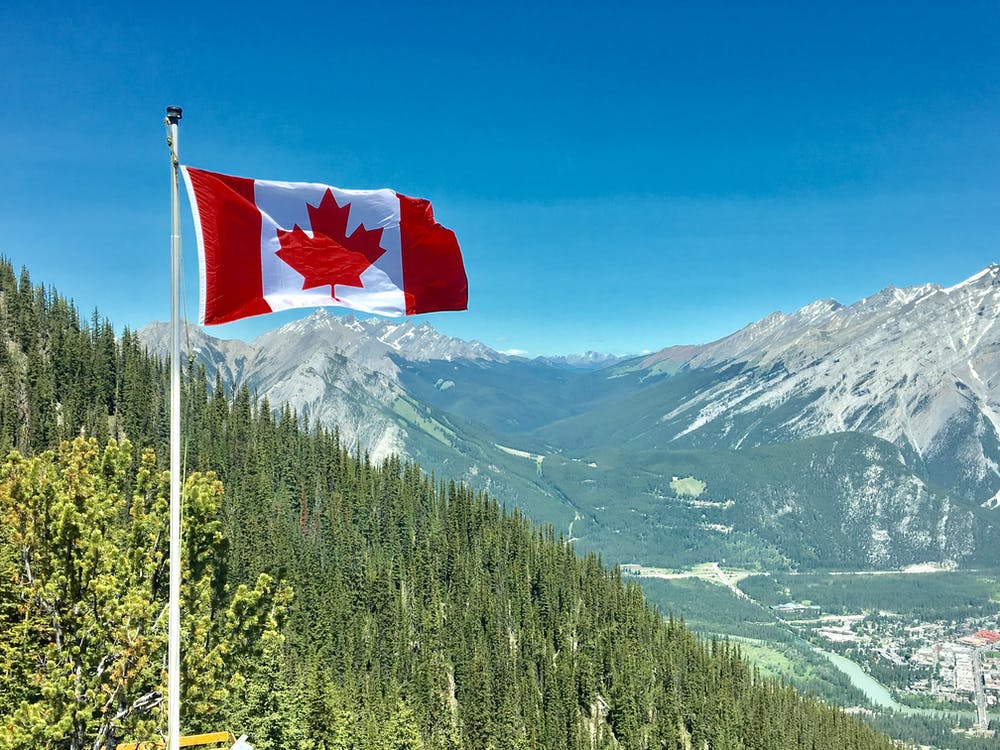 The Great White North has often been overshadowed by the panacea of golf just south of its borders in the US, but locals know that Canada has a vibrant golfing scene. The roots of Canadian golf run deep, with Canada's Niagara-on-the-Lake Golf Course holding the distinction of being both the oldest surviving golf course in North America, and the host of North America's first international tournament (won by inaugural U.S. Amateur champion Charles B. Macdonald). Today, Canada's best courses are a mix of old and new and reflect the vast diversity of Canada's regions. Here are Canada's top 9 courses.
---
9. Devil's Paintbrush at Devil's Pulpit Golf Association


15151 St Andrews Rd,
Caledon East, ON L7C 0K1, Canada
Devil's Pulpit Golf Association, named after a nearby rock formation, was founded by the creators of Trivial Pursuit as a luxurious golfer's paradise in their home country. Its Devil's Paintbrush Course was designed by architects Michael Hurdzan and Dana Fry in 1990. The team moved over one and a half cubic yards of dirt to create a rolling links-style course full off pot bunkers and notoriously tricky greens.
8. Jasper Park Lodge Golf Course


1 Old Lodge Rd.
Jasper, AB T0E 1E0, Canada
Jasper Park Lodge is a luxury resort nestled into the Canadian Rockies, and features a breathtaking course. Canadian legend Stanley Thompson designed the golf course here in 1925 and used the mountain valley to its fullest, providing excellent views that combine both the mountains and alpine lakes. The course is accessible in a way that still provides variety and challenge for skilled players, and everyone can enjoy their time on the course.
7. Cabot Links


15933 Central Av
Inverness, NS B0E 1N0, Canada
Cabot Links is another gorgeous natural course, this time set in Nova Scotia and built by Rod Whitman. Located in the small town of Inverness, golfers who travel in often feel they're in another world. The course was located on a former coal mine and hugs the Pacific Coast, giving the rugged kind of links that one could play in Scotland. Golfers should expect a variety of holes that display some of the hemisphere's best strategic golf.
6. Hamilton Golf & Country Club


232 Golf Links Rd.
Ancaster, ON L9G 2N5, Canada
Hamilton Golf and Country Club is one of Canada's historic clubs, dating back to 1894. The course was designed and built by Harry Colt, the Englishman who had his hand in creating Pine Valley Golf Club and in redesigns of Muirfield and Hoylake. The course is set in the heavily wooded countryside and is a classic parkland design with elevation changes and strategic bunkering. The course has hosted 6 Canadian Opens and remains a favorite among Tour pros.
5. Banff Springs Golf Course


405 Spray Ave.
Banff, AB T1L 1J4, Canada
Banff Springs Golf Course is one of the best known courses in the Canadian Rockies and helped set the standard for golf in Alberta. The course opened in 1928 and was designed by native-son Stanley Thompson. The natural beauty alone sets the course apart as it is arguably the most scenic mountain course in North America, and it is bordered by the protected Banff National Park. Originally built by the Canadian Pacific Railway, the course was the first to cost $1 million.
4. St. George's Golf and Country Club


1668 Islington Ave.
Etobicoke, ON M9A 3M9, Canada
St. George's Golf and Country Club is another of Stanley Thompson's Canadian masterpieces, this time located in Toronto. The course has hosted 5 Canadian Opens and is known for its tight fairways and creative routing. Crowned greens complete the challenge on many of the holes and golfers should expect to work every aspect of their game. Pray and spray won't work here, but accurate shotmaking will lead to success.
3. Memphrémagog Golf Club


700 Rue Gendron
Magog, QC J1X 3W4, Canada
Memphrémagog is one of Canada's most exclusive courses and is also one of its best. The course is was built by some of the country's wealthiest and limits membership to only 45 golfers. The course was designed by Thomas McBroom, and makes use of its mountain environment to create stark elevation changes. The course uses the natural topography and adds difficult bunkering to enhance the challenge with many high risk/reward shots. Good luck getting through the front door though.
2. The National Golf Club of Canada


134 Clubhouse Rd.
Woodbridge, ON L4L 2W2, Canada
Located on one of the very few mens-only clubs still left in existence, the National Golf Club of Canada is nonetheless one of the best courses in the country. The course was built by George Fazio and is one of the first courses that soon-to-be-famous Tom Fazio worked on with his uncle. The course features rolling, narrow, tree-lined fairways and extremely fast, firm, and tricky greens. It is known as one of the toughest true tests of golf and relies on no gimmicks.
1. Cabot Cliffs


39 Whitman Way
Inverness, NS B0E 1N0, Canada
Cabot Cliffs is considered one of the world's elite courses, with many arguing that the course is better than anything at the much heralded Bandon Dunes. The comparison is apt, as Bandon Dunes founder Mike Keiser is responsible for bringing Cabot Links to fruition. Designed by the duo of Bill Coore and Ben Crenshaw in 2016, the course is relatively new and word is still getting out about this gem of a course. What it provides is one of the world's elite links courses in a natural and beautiful coastal environment. Cabot Cliffs is a course that will only grow in stature and popularity and is a must-play for any golfer in the region.