Top Golf Courses in the Bay Area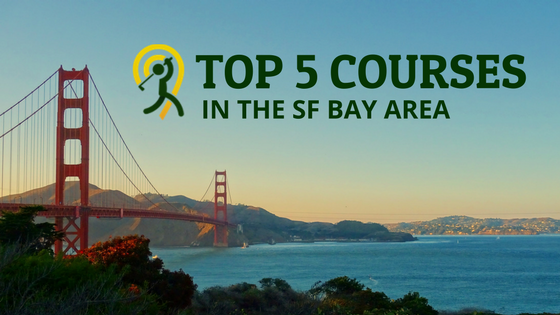 The San Francisco Bay Area is known for its rolling hills and beautiful views of the Pacific Ocean, as well as its eclectic local culture. It is increasingly being seen as a top golf destination thanks in large part to numerous public golf courses. The following includes six of the top courses in the Bay Area where any traveler (or local) can get a tee time.
TPC Harding Park
99 Harding Road
San Francisco, CA 94132
(415) 664-4690
Any trip to the Bay should include 18 holes at Harding Park. Long considered one of San Francisco's, and California's, best public courses, the TPC Harding stands up well against any of the exclusive private golf courses in the city.
Golfers at the TPC Harding Park can play the namesake 18-hole Harding Park course as well as the underrated Fleming 9-hole course. Originally designed in 1925, the course has been home to numerous PGA Tour events past and present. While owned by the city of San Francisco, the TPC Harding Park is actually run by the PGA. This accounts in part for the wonderful shape of the course.
Hiddenbrooke Golf Club
1095 Hiddenbrooke Parkway
Vallejo, CA 94591
(707) 558-0330
Moving north of San Francisco nearer to the vineyards is the Hiddenbrooke Golf Club in the town of Vallejo. Another wonderful public course, Hiddenbrooke can boast a course designed by golfing legend Arnold Palmer. Boasting beautiful scenic views and challenging elevation changes, Hiddenbrooke Golf Course also proves itself one of the most affordable rounds of golf in the entire Bay Area.
Pasatiempo Golf Club
20 Clubhouse Road
Santa Cruz, CA 95060
(831) 459-9155
Pasatiempo Golf Club, located in the beachfront city of Santa Cruz, boasts one of the best designed public courses in America. Built in 1929, it was designed by maverick course architect Alister MacKenzie, best known for designing Augusta National and Cypress Point. While the public can play at this course, however, it is a semi-private rather than municipal course so be sure and book your tee times a couple weeks in advance.
Lincoln Park Golf Course
300 34th Ave
San Francisco, CA 94121
(415) 221-9911
Worthy of a visit from golf tourists, Lincoln Park is more well known for its location than its design. That's not to say the course itself is not worth playing. Featuring a narrow, short course, Lincoln Park is full of difficult holes that demand finesse over power. Throw in unpredictable winds and San Francisco's trademark hills, and Lincoln Park is definitely a challenge. However, the true reason to play Lincoln Park lies in its spectacular views of the city. From views of the Golden Gate Bridge and downtown landmarks, Lincoln Park is a public course well worth the green fees.
Cinnabar Hills Golf Club
23600 McKean Road
San Jose, CA 95141
(408) 323-7814
Located South of San Francisco in San Jose, Cinnabar Hills Golf Club is a scenic option to golfers visiting the Bay Area. It features three different 9-hole courses, allowing golfers to pick two and play their own 18-hole course or to spend the full day playing all three courses. The courses feature the hills common to the Bay Area, as well as forested fairways full of large oaks.
Half Moon Bay Golf Links
2 Miramontes Point Road
Half Moon Bay, CA 94019
(650) 726-1800
Half Moon Bay Golf Links offers golfers the opportunity to play classic links-style holes without traveling to Scotland or England. Located on the grounds of the Ritz-Carlton, this luxury hotel offers rounds of golf to the public.
Though admittedly more expensive than other courses on this list, Half Moon Bay features two highly ranked 18-hole courses and has been ranked as one of the best golf resorts in the world by numerous publications. Designed by Arnold Palmer, Francis Duane, and Arthur Hills, and with sweeping views of the California coast, Half Moon Bay is not to be missed by golfers traveling to the Bay Area.