The Global Golf Challenge - June 10-18, 2017
Global Golf Challenge Overview
Takes place between Saturday June 10 and Sunday June 18, 2017
Rounds must be played on an 18 hole course with a USGA Course Rating betwen June 10-18, 2017.
Scores must be uploaded to your Local Golf Course and GolfLink before 9 AM EST on Tuesday June 20, 2017
Awards for Lowest 3 Net Scores with scores adjusted based on your USGA / GHIN Registered handicap.
Handicap is NOT REQUIRED to join, only to compete for score based prizes.
10 Specialty Awards to be given for Photos Contest during the Challenge - enter your photos to win!
Challenge is open to men and women of all ages and all skill levels. Rounds can be played alone or with a group.
Invite a Friend to Take Global Golf Challenge
3 Lowest Net Scores Win Big Prizes
Callaway 300 RangeFinder
Lock in on success by hitting the course with this Rangefinder equipped with Slope. 6x magnification, and chirp lock. This rangefinder provides accurate yardage to within +/- 1 yard from up to 1000 yards for reliable functionality.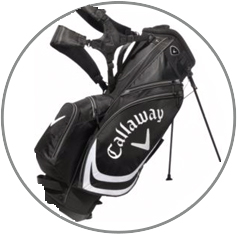 Callaway X-Series Stand Bag
Transport your clubs in style with this Callaway stand bag. Featuring 6-way top with dividers, 6 pockets and numerous storage options. The padded dual strap system and lightweight automatic stand give this bag unrivaled comfort and functionality.
Cleveland 588 Tour Wedge
Lower your scores with one of the most iconic and successful golf wedges of all-time - the Cleveland 588 Tour Action Wedge. Designed to deliver maximum spin for the best chance for success from even the most difficult of lies in sand or rough around the green.
Global Golf Challenge Leaderboard
Photo Contest And Awards
GolfLink will also be providing Specialty Awards for Photos uploaded during the golf challenge. To have your photo considered for one of the specialty categories below, you must upload your photo between Saturday June 10, 2017 and Sunday June 18, 2017 here, at Global Golf Challenge page.
Global Golf Challenge Registration
GolfLink will be hosting its Inaugural Global Golf Challenge on Saturday June 10, 2017. The golf challenge is free to enter and there will be merchandise awards based on handicap adjusted scoring. There will also be merchandise awards based on photos submitted during the golf challenge.
Rules & Regulations