Pro Golfer's Secrets: Bubba Watson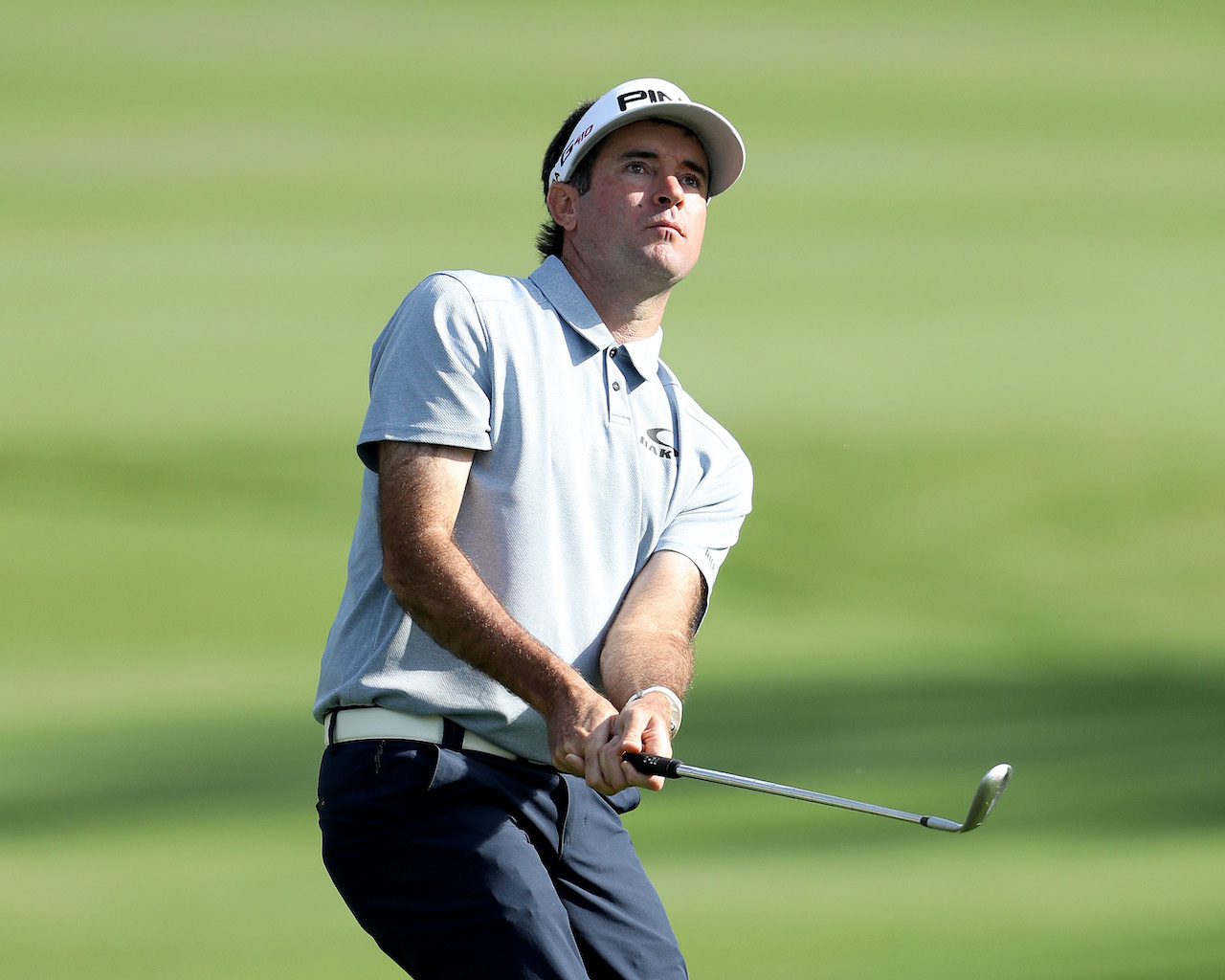 Gerry Lester Watson Jr., better known as Bubba, is one of the most entertaining and engaging golfers on the PGA Tour. Born in 1978 in Florida, Watson is unique as a left-handed and entirely self taught golfer. He began his golfing exploits as a 6 year old hitting wiffle balls around his house. He maintains that other than an early golf lesson from his father, he has never had a formal lesson. Still, Watson took to the game and eventually earned himself a scholarship to the University of Georgia after some time playing junior college golf. Watson succeeded for Georgia, helping bring the SEC championship in 2000. It is during his college days that he became known for his incredibly long drives. In 2003, Watson made the decision to turn pro joining the second tier Web.com Tour (formerly the Nationwide Tour).
Accomplishments
Watson spent 2 years on the Web.com Tour, eventually finishing high enough on the Tour's money list to qualify for membership on the 2006 PGA Tour. His first few seasons saw Watson building up his confidence as he became a fixture on the Tour, leading the PGA Tour in driving distance. Watson would have to wait until 2010 for his first win on the PGA Tour, and he would do it the hard way. Watson faced a playoff against Corey Pavin and Scott Verplank at the 2010 Travelers Championship, winning the sudden-death playoff on the second hole. His stock rose even higher that year when he played in another playoff against Martin Kaymer at the PGA Championship, losing narrowly. He followed 2010 with a strong 2011 featuring his second and third PGA Tour wins. As the 2012 season began, the world took notice of Watson as a top competitor when he received the fabled green jacket for winning the Masters. Watson would repeat the feat in 2014 for his second major to date. Watson would continue to have strong seasons, rising as high as 3rd in the Official Golf World Ranking in 2015. Watson has started off 2018 well by winning his 11th PGA Tour event and second World Golf Championship at the WGC-Dell Match Play in Austin, Texas. Through it all, Watson has built a reputation not only as a great golfer, but as a devoted father and husband who is well liked by fans and golfers alike for his relaxed and easy-going nature.
Bubba Watson's Clubs
Bubba Watson uses Ping clubs to fill up his golf bag. His driver is the Ping G400 LST (8.5°) with his signature hot pink True Temper Grafalloy BiMatrix shaft. Watson uses a Ping G (19 degrees) hybrid. He uses a Ping iBlade 2 iron, while irons 4-PW are the Ping S55. His wedges are the Ping Glide 2.0 SS (52°, 56°) and the Ping Glide 2.0 TS (60°). Watson's putter is the Ping PLD while he plays a Titleist Pro V1x ball.
Tips
While Bubba is best known for his long drives, his unorthodox technique off the tee is hard to recreate. Some things just can't be taught. But luckily, Watson is giving helpful tips for improving your iron play, an aspect of his game he is particularly proud of noting: "it was my iron play that was behind my winning the Masters." Watson's first tip is to have an open stance and remain loose. He recommends keepings your arms relaxed but your grip firm, with a straight back. Watson envisions his body turning "like a wheel around an axle" during his swing. Watson advises keeping the weight off of your toes during your backswing to maintain your balance and not to rush the coiling of your body. Then on your downswing make sure and keep your clubface heading towards your target. You will know if it is a good swing if by the end of it your belt buckle is facing the target. Watson also emphasizes you must keep your footing: "If you keep your footing, it's proof you've stayed in balance and didn't swing harder than you can control." If you follow these general guidelines, you can mimic the same loose but accurate swing the Watson has used to conquer the Masters twice.