Pro Golfer's Secrets: Marc Leishman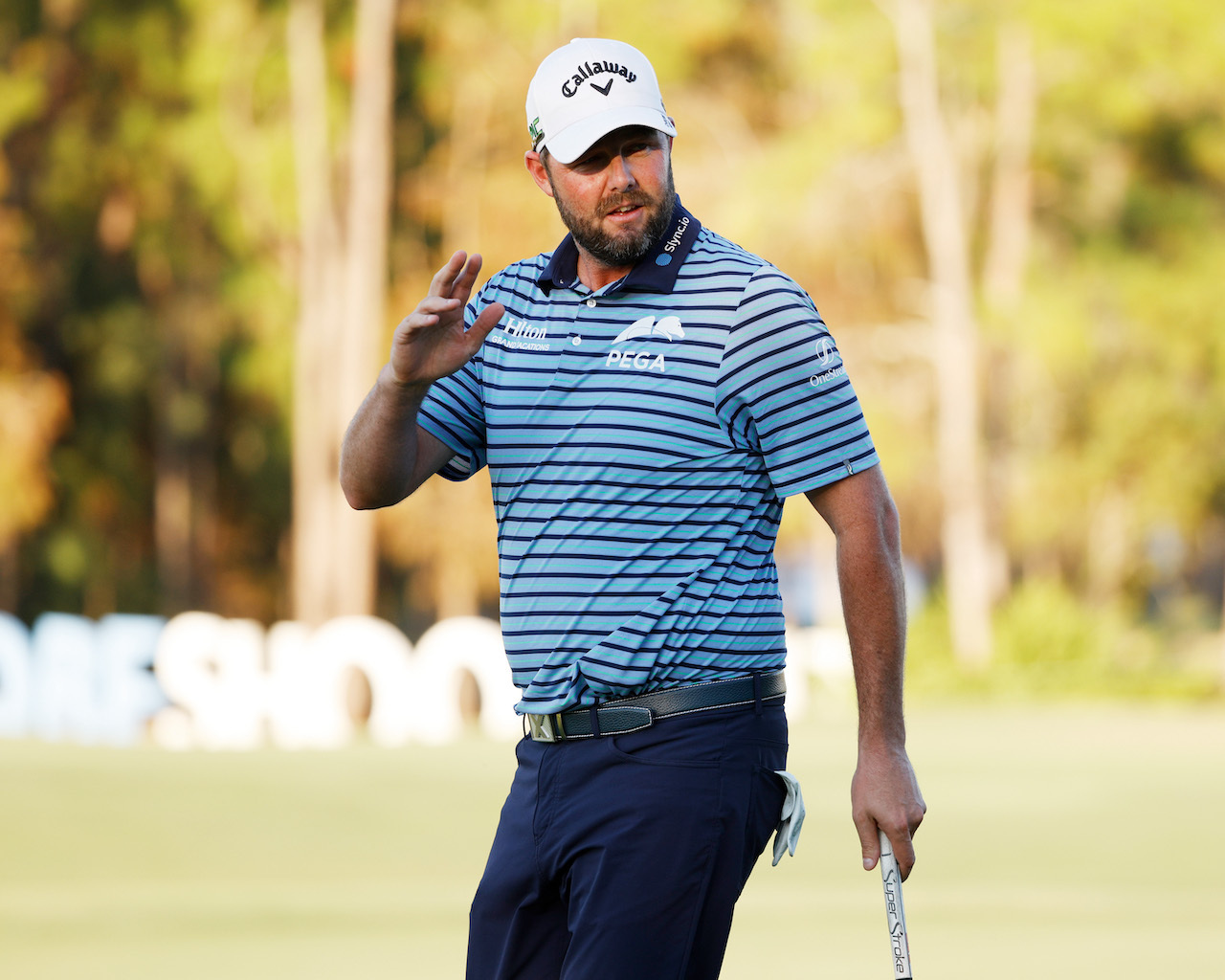 Marc Leishman is an Australian golfer born in 1983 who plays on the PGA Tour. Leishman learned the game at a young age and became one of Australia's top amateurs as a teenager. Leishman turned professional in 2005 and competed in 2006 on the Von Nida Tour (now known as the PGA Tour of Australasia). He finished the season with two tournament wins and the order of merit. Leishman then decided to make the jump to the Nationwide Tour (now known as the Web.com Tour), the feeder tour to the PGA Tour. His first year featured only moderate success, but his second season on Tour saw him win his first Nationwide title and finish high enough to earn his PGA Tour card for 2009.
Accomplishments
Leishman began life on the PGA Tour with aplomb, as his consistency saw him finish with three top-ten finishes, including runner up at the 2009 BMW Championship. This earned Leishman Rookie of the Year owners while finishing 53rd on the money list. Leishman would remain a consistent presence on Tour for the next several years but his first PGA Tour win would elude him, though he again came in a runners up at the 2010 Farmers Insurance Open. Leishman would have to wait until 2012 for his first win. Remarkably, Leishman made up a six stroke difference in the final round of the 2012 Travelers Championship, including no bogey and eight birdies, and that was enough to see him finally claim his first PGA Tour win. Leishman would further win two more events in 2017, the Arnold Palmer Invitational and the BMW Championship, bringing his career total to three. It's also worth mentioning that Leishman has also finished fourth for the 2013 Masters while also losing in a playoff at the 2015 British Open. Given Leishman's consistency it seems it may only be a matter of time before he finally claims a major championship.
What Clubs Does Marc Leishman Use?
Marc Leishman plays primarily Callaway clubs. His driver and 3 wood are the Callaway GBB Epic (9 and 15 degrees). His 7 wood is a Callaway Steelhead XR (21 degrees), but he has also been known to replace this club with the Callaway Apex UT (21 degrees) hybrid. He uses Callaway Apex Pro irons (4-PW) with the Callaway Mack Daddy Forged (54 degrees) sand wedge. Leishman has also been known to use a Titleist Vokey SM6 (58 degree) lob wedge. His putter is an Odyssey 1 BWB putter and he plays a Callaway Chrome Soft X ball.
Marc Leishman's Secrets to Success with Your Irons
Marc Leishman tell golfers to focus on their basics when it comes to perfecting their swing with their irons. He focuses mainly on consistent balance, ball position, and tempo. While some players like to load their shots by shifting their weight from the back foot to your front, Leishman recommends you start with neutral weight. You should also make sure that your weight is not primarily on your toes or heels. Leishman recommends that you change your ball position depending on which iron you are hitting. For example, for your long irons, Leishman recommends playing the pall about two-thirds of the way to your front foot, and then moving it slightly back as you start hitting your shorter irons. Golfers will have to experiment on the range to find the perfect distance for your swing. Lastly, Leishman recommends focusing on your tempo. Golfers tend to rush their swings when they feel pressure to make a good shot. Instead, Leishman advises that you try and swing smoothly and not hit the ball too hard. By following these tips, you can improve you short game to shave strokes from your handicap.
---