Pro Golfer's Secrets: Justin Rose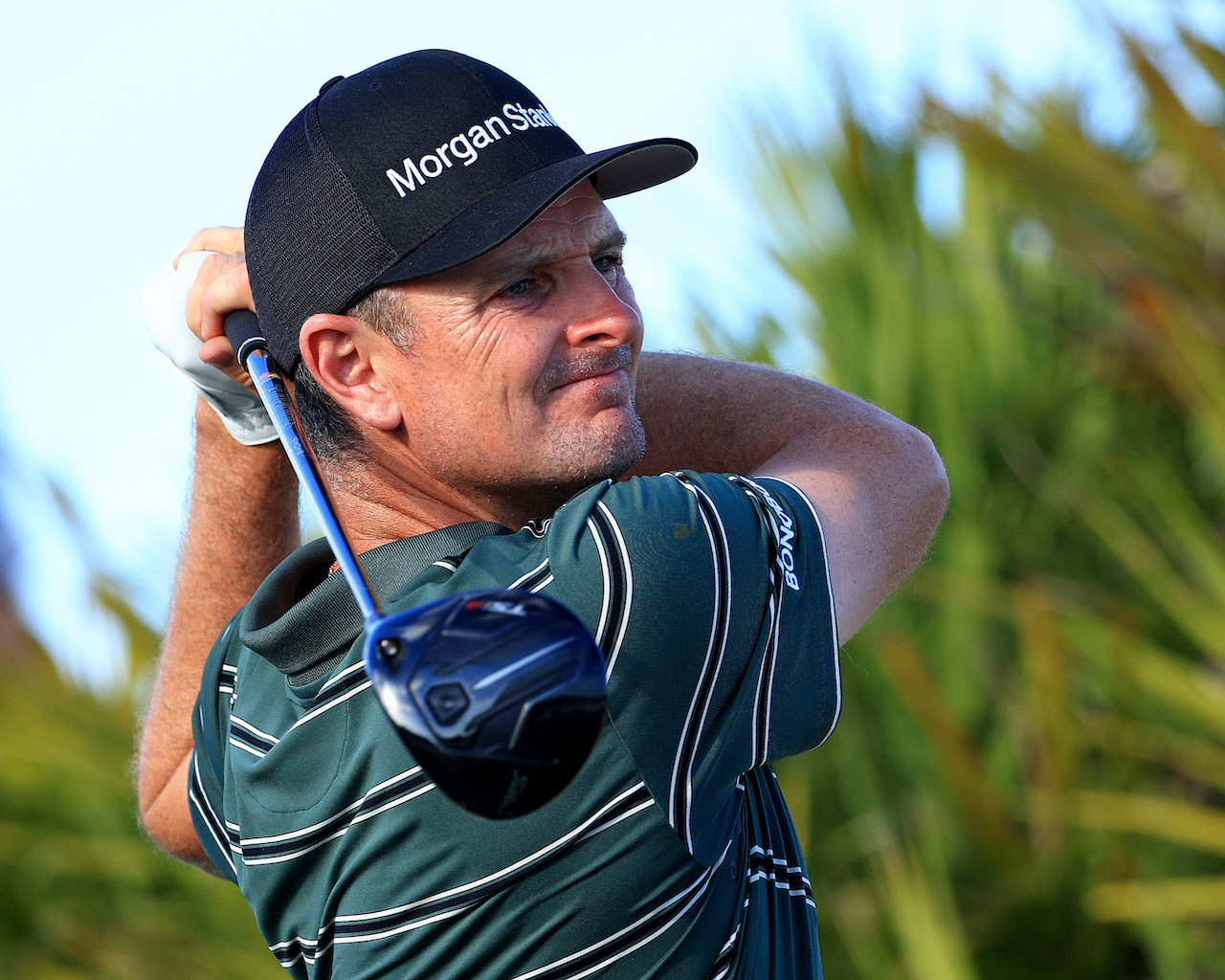 Justin Rose is an English professional golfer born July 30, 1980. He began his golf journey at an early age, beginning play at just five years old. By the time he was a young teenager, Rose already outplayed most of the adults around him.
---
He began competing around England as an amatuer, finishing with seven amateur wins by age 17. However, he rose to international prominence as a 17-year-old competing at the 1998 British Open. Rose finished with the silver medal as the lowest scoring amateur. But even more impressive was his 50-yard birdie on the last hole to finish the tournament tied for fourth. Rose turned professional, despite his young age, following this breakout performance.

Accomplishments
Rose began his early career by competing in European Tour events. Unfortunately, after finishing so highly at the 1998 British Open, Rose looked to be a flash in the pan when he failed to make the cut at his first 21 events as a professional.
Rose earned his European Tour card in 1999 only to lose it for 2000 and be forced back into qualifying school where he managed to regain his European Tour status. However, by 2002 Rose began to again show some of his early promise by winning two European Tour events.
By 2003, Rose had enough earnings to qualify for a PGA Tour card. Uniquely, Rose has chosen largely to split his efforts between both the PGA and European Tours. Rose needed a few seasons to establish himself on the more rigorous PGA Tour. By 2006, his renewed consistency saw him rise up the world rankings and into the top twenty-five with a win at the Australian Open, and 2007 saw Rose win top honors on the European tour and move all the way to six in the world rankings.
Rose enjoyed moderate success over the following years, but tournament victories, especially majors, remained elusive. That all changed in 2013 when Rose won the U.S. Open to claim his first major title. In 2016, Rose became the first Olympic gold medalist in over a century when he won the event at the Rio Olympics. Overall, Rose has eight PGA Tour wins, eleven European Tour wins, seven other professional wins and one Olympic gold medal. Rose remains a favorite at any event due to his consistency over the past few years.
---
What Clubs Does Justin Rose Play?
Justin Rose exclusively uses TaylorMade clubs. His driver is a TaylorMade M1 (9.5 degrees) with a TPT 15 shaft. His fairway woods are also TaylorMade M1s (15, 19 degrees) with Mitsubishi Rayon Tensei CK Pro Orange 80TX shafts. His 4-iron is a TaylorMade P790 while his 5-iron to pitching wedge are TaylorMade P730 prototypes. He uses TaylorMade Milled Grind (52, 56, 60 degrees) wedges. All his irons and wedges have KBS Tour C-Taper 130X shafts. Rose's putter is the TaylorMade TP Ardmore 2 Red and his ball is the TaylorMade TP5x.
---
Justin Rose's Rescue Shots
Rescue shots are a part of golf. It's fitting that Rose, who first came to the attention of the golf world with his own amazing rescue shot as a 17-yearold, knows a few things about these shots. Rose advises the golfer to analyze their situation and see how best to get around whatever obstacle is in the way.
For shots that require extra lift to get over an obstacle, Rose advises taking a wider than normal stance with the ball closer to your front foot. Couple this with extra extension on your backswing and this technique can allow your iron to launch like the iron above it. In other words, you can get the distance of your 7-iron but the lift of your 8-iron in order to get up and over your obstacle.
If your rescue shot needs to stay below an obstacle, such as tree branches, Rose recommends using a narrow stance and a long iron. Most of your weight should be on your front foot, and you should minimize shoulder rotation during your swing. If you follow this instruction, you will hit a low shot under the branches that should roll forward upon impact.
In addition to being able to hit high or low shots, being able to hit a hook or slice on command is another useful tool. Sometimes there may be a boulder or other obstacle that requires a curved shot in order to get on or near the green. For a hook shot, Rose recommends focusing on keeping your front shoulder high. By keeping it elevated, this forces a swing path that is slightly more circular with a flatter plane. The result? A shot that moves right-to-left (for right-handed golfers).
For a slice, set your weight on your back foot throughout your entire swing. This alters your swing path to create a left-to-right shot that can get you around obstacles. Rose recommends remembering to give yourself plenty of room when you aim these shots, otherwise you may still end up hitting the obstacle. With these tips, you can more confidently take on the rescue shots that all golfers inevitably face.
---