Pro Golfer's Secrets: Park Sung-Hyun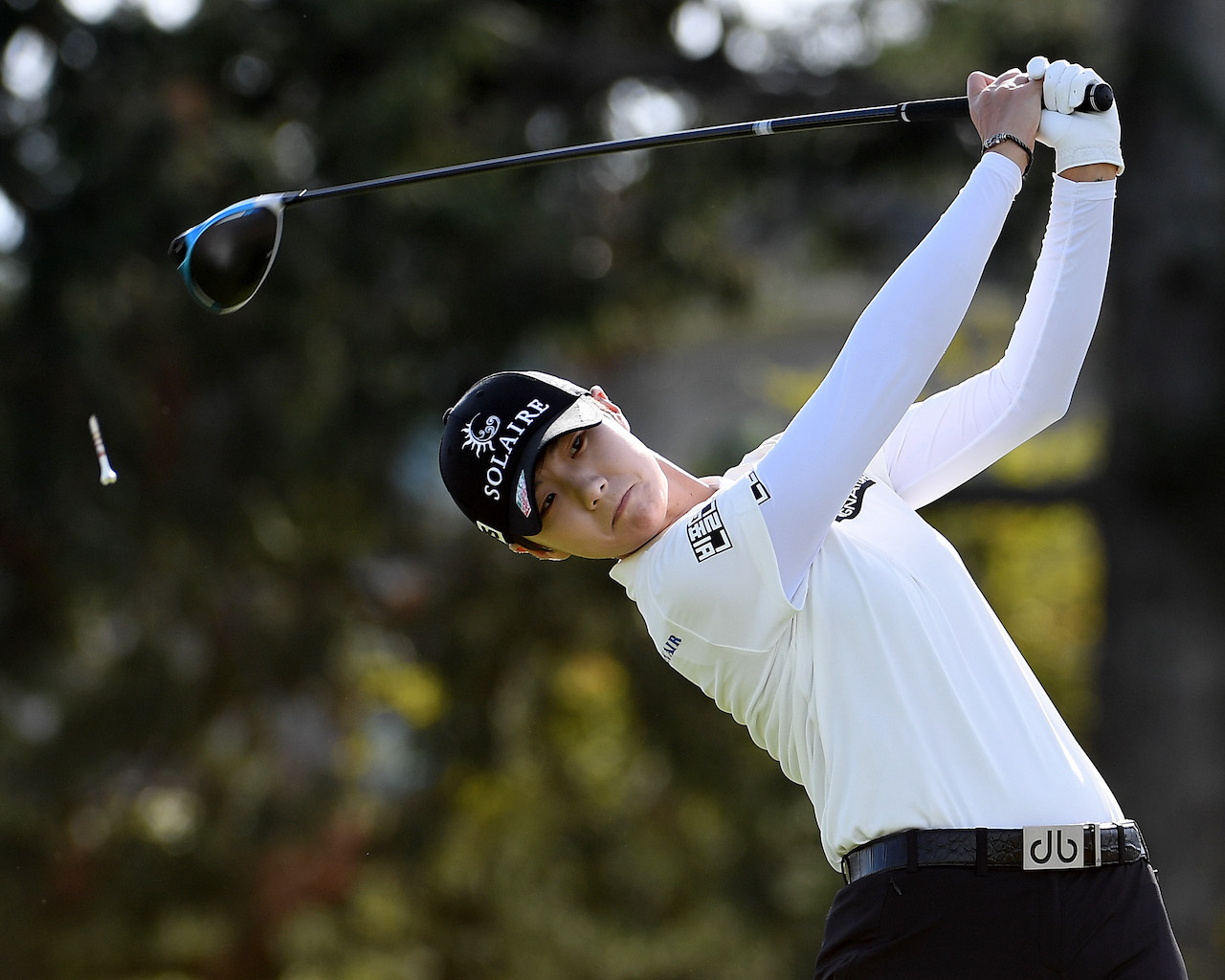 Park Sung-hyun (sometimes written Sung Hyun Park) is a professional golfer from South Korea. Born in 1993, Park took the golf world by storm in 2017 when she became the first LPGA Tour member since the legendary Nancy Lopez to win both Rookie of the Year and Player of the Year in the same season. Before joining the the LPGA Tour in 2017, Park made her name on the Korean LPGA Tour after turning professional in 2012.
---
Accomplishments
After a year playing development tours in her native South Korea, Park made the jump to the Korean LPGA Tour in 2013. After gaining some top ten finishes in her first two years on the tour, the 2015 season saw her win four events. 2016 was even better as Park won six events. She also competed in several LPGA Tour events, finishing several times in the top ten, including a sixth, third and second place finish at three majors in 2016. Her accomplishments were enough to earn her full membership on the LPGA Tour for the 2017 season. As a rookie, Park would finish the season with the second-lowest scoring average and also become the fastest player to achieve $2 million in career earnings. She would win two events, including her first major championship when she defeated compatriot Choi Hye-jin by two strokes at the 2017 U.S. Women's Open. After earning both Rookie and Player of the Year Awards, Park has cemented her status as one of the best female golfers in the world.
---
What Clubs are Park Sung-hyun Playing?
Park plays primarily TaylorMade clubs. Her driver is the TaylorMade M1 (9.5 degrees) and her 3-wood is the TaylorMade M2 (15 degrees). Her hybrid is the TaylorMade M1 hybrid (17 degrees). She plays TaylorMade P770 irons (3-PW) while her wedges are the TaylorMade Milled Grind (52 and 58 degrees). Her putter is the Scotty Cameron 009M by Titleist. She also plays the Titleist Pro V1x ball.
---
Park Sung-hyun's Game Improving Tips
Park Sung-hyun has multiple tips to improve your game. When it comes to your short game, Park recommends aiming your short irons straight for the flag. She emphasizes that timing and rhythm are key for the short game. She advises golfer to keep a quick three count when taking these short chip shots. Count one, two as you begin your back swing and make impact on three. This is more difficult when you're stuck in a bunker. When playing from the sand, Park tells golfers to line up the ball with your left heel and to remember to keep you downswing fast to generate enough power to exit the bunker. For the longer game, Park tells golfers to focus on rhythm. When driving, Park stands about half a step wider then her usual stance in order to generate more power. To have natural body rotation, she suggests thinking of keeping your head slightly behind the ball in order to keep golfers from rotating their upper body too fast. When using a fairway wood, Park also suggest placement slightly towards the left to minimize the chance of mis-swing. By following these tips, you can improve your game to the controlled and consistent game of Park Sung-hyun.
---