Pro Golfer's Secrets: Lexi Thompson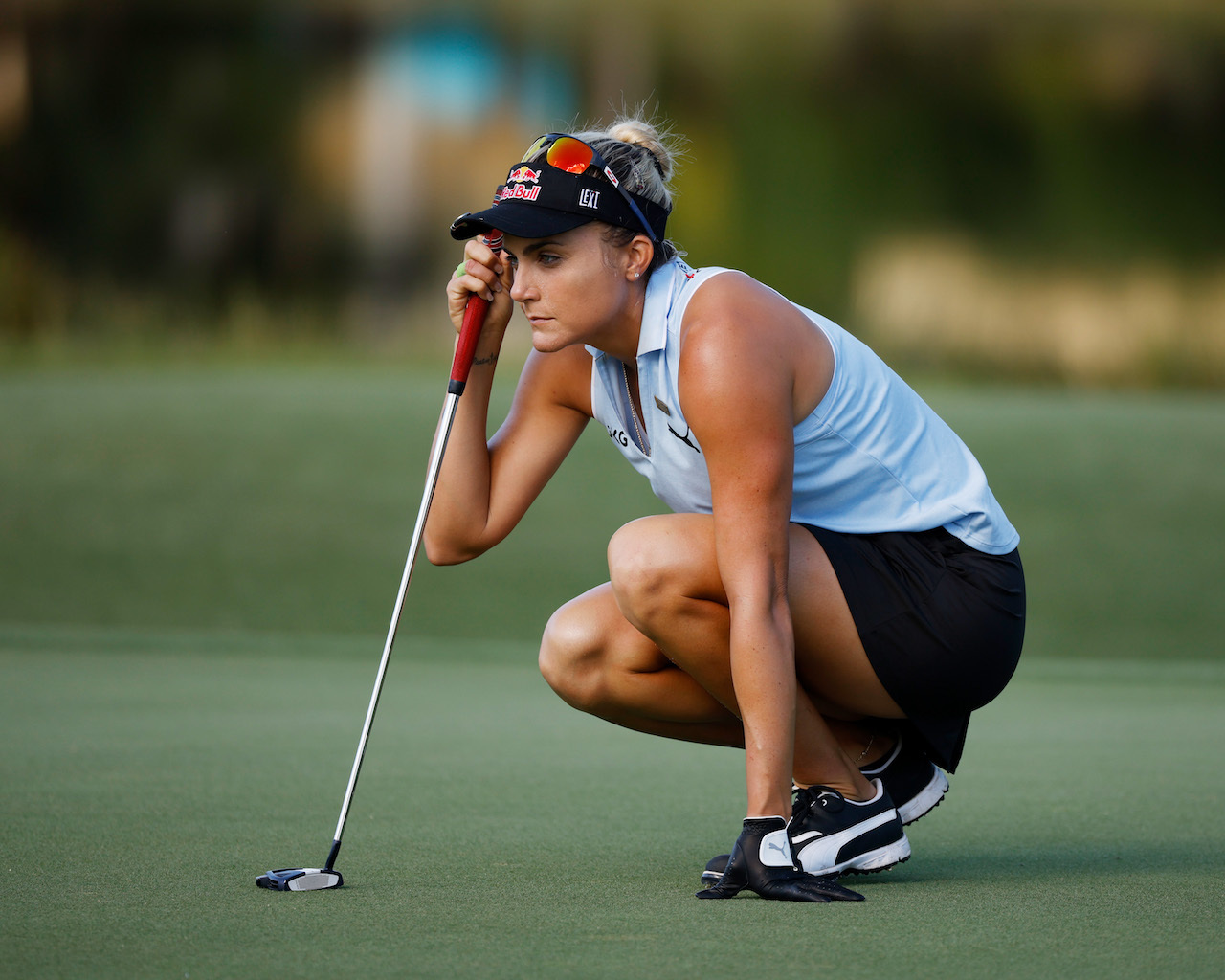 Lexi Thompson is a consistent feature on the LPGA Tour. Over the past seasons she has proven herself as one of the top players in the women's game. Thompson started her love affair with golf at a young age, becoming the youngest golfer ever to qualify for the U.S. Women's Open at age 12. Golfing ability seems to run in the Thompson family as both her brothers are also professional golfers. After a successful amateur career full of multiple wins and appearances at LPGA events, including tying for 34th as a 14 year old at the 2009 U.S. Women's Open, Thompson made the decision to turn professional midway through the 2010 season as a 15 year old.
---
Accomplishments
Lexi Thompson spent the rest of 2010 struggling to find consistency. While failing to make a couple of cuts, Thompson also finished in the top-10 of tournaments, including tying for second at the 2010 Evian Masters.
In 2011, still lacking full Tour membership, Thompson became the youngest winner of an LPGA Tour event when she won the 2011 Navistar LPGA Classic. The win allowed Thompson to successfully petition the LPGA for full Tour status in the 2012 season. Her first few seasons on the Tour saw her collect more wins, including winning her first major at the 2014 Kraft Nabisco Championship. Despite remaining one of the younger members of the Tour, Thompson's abilities saw her win Tour events again in 2015, 2016 and 2017, bringing her total LPGA Tour wins to nine. Her consistency is apparent as she has one at least one LPGA Tour event every year since 2013.
---
Lexi Thompson's Clubs
Lexi Thompson uses a Cobra King F7+ Black driver (9 degrees) with a Fujikura SIX X-Flex shaft. Her 3-wood is a Cobra King LTD (13.5 degrees) with a Graphite Design Tour AD GP 6s shaft. She uses a hybrid Cobra Fly-Z Black (18 degrees) with an Aldila Green NV 85S Hybrid shaft in place of a traditional 5-wood.
Her irons are the Cobra S2 Forged Irons (3, 6-PW) with Project X 5.0 shafts. Her wedges are Cobra Tour Trusty Chrome (47, 50, 55, 60 degrees) with True Temper Dynamic Gold S200 shafts. Her putter is the Bettinardi Queen B #6 and Thompson plays Bridgestone B330S balls.
---
Lexi Thompson's Tips for Game Improvement
Lexi Thompson has offered a variety of tips to improve your game. For driving, she suggests focusing on hip rotation. When she finishes her back swing her hips are rotated around 60 degrees past her shoulders. On her downswing, she releases all that energy and leads her swing with her hips. This allows Thompson to generate 100+ mph swings.
For the approach, Thompson recommends focusing on the trajectory and control of your swings. She shortens her swing by slightly choking up on the club and narrowing her stance to make sure she hits accurate shots that will roll true. This gains valuable yards without losing momentum to high shots off your irons.
For close chips onto the green, she emphasizes keeping a loose grip to allow finesse in your shot. Thompson advises practicing this technique to accurately gauge your distances.
Lastly, Thompson advises golfers to practice putting by staying "quiet". By quiet, she means calming your body and mind before a putt by having a solid stance and by keeping your head down until you are done with your swing. This will prevent wobbly putts that move off your target line.
---