Pro Golfer's Secrets: Jon Rahm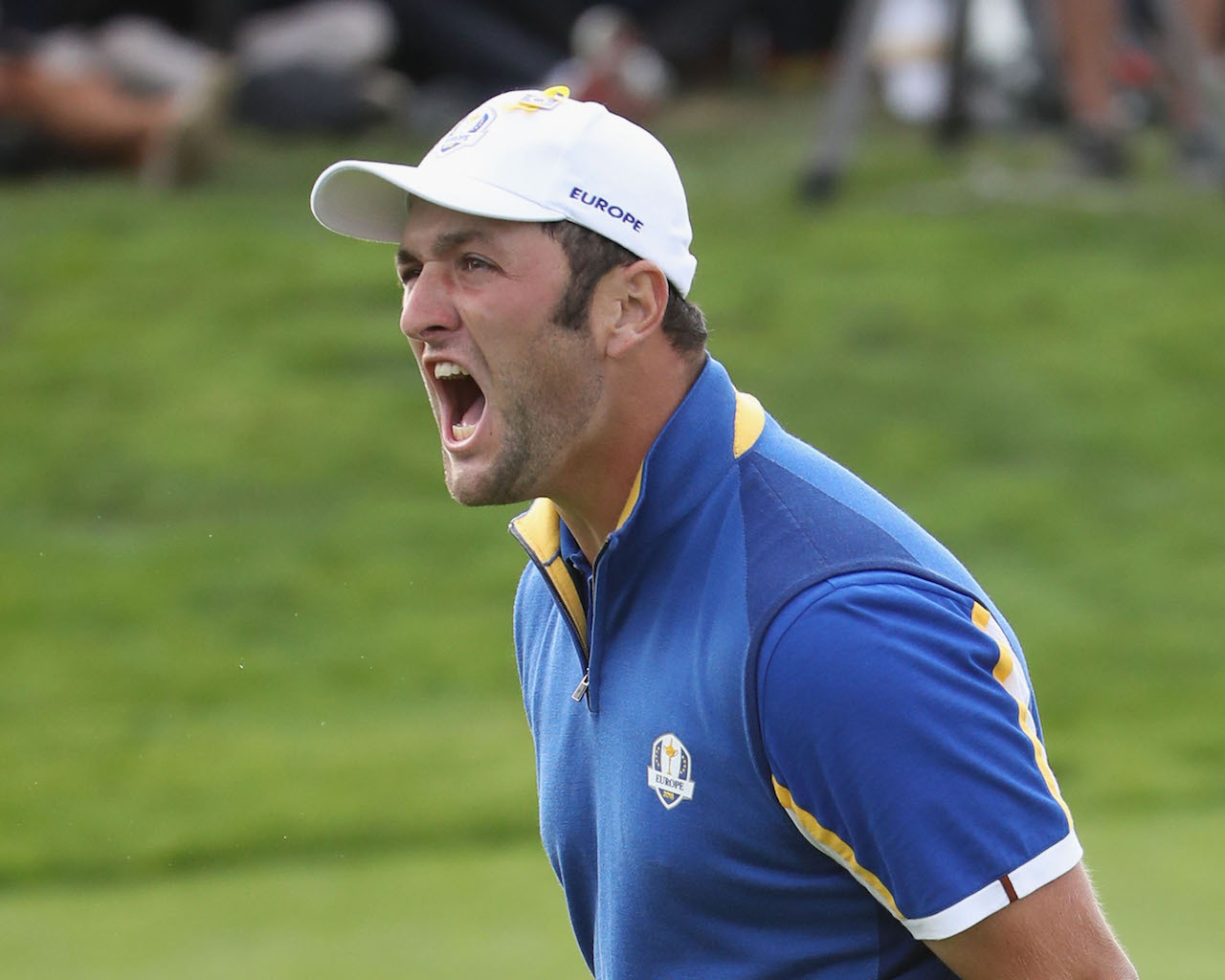 Jon Rahm is one of the biggest stars of the PGA Tour. The Spanish golfer was born November 10, 1994 in Barrika, Spain. Rahm's exploits as a youth golfer in Spain earned him a scholarship to Arizona State University, one of the top golf schools in America, and immediately began impressing to world of golf. Rahm would win 11 collegiate golf tournaments and have several impressive finishes at PGA Tour events. In fact, he tied for fifth place at the 2015 Phoenix Open and finished as the highest placed amateur at the 2016 U.S. Open. Rahm's impressive amateur career also included a record 60 weeks spent ranked as the number 1 amateur in the world.
---
Accomplishments
Rahm made the decision to turn professional 2016, finishing in third place in his first professional event. His consistency throughout the rest of the 2016 season as a non-member meant Rahm earned his PGA Tour card for the 2017 season. Rahm would not have to wait long to achieve his first Tour victory, winning the Farmers Insurance Open in January 2017. Rahm would finish the season with eleven top-10 finishes, including top-10 finishes in every FedEx Cup Playoff tournament. Rahm would finish fifth in the final rankings, setting himself up for an intriguing 2018 season. That season would start with a win at the CareerBuilder Challenge, which combined with his strong 2017 saw Rahm reach number two in the official golf world rankings. Rahm continued to improve, winning the 2020 Memorial Championship and BMW Championship that saw him reach number 1 in the world rankings.
---
Jon Rahm's Clubs
Jon Rahm exclusively plays TaylorMade clubs, and the following clubs earned him the win at the 2018 CareerBuilder Challenge. His driver is a TaylorMade M4 (9.5 degrees) and his 5-wood is the TaylorMade M3 (19 degrees). Both his driver and 5-wood use Aldila Tour Green 75TX shafts. His 3-iron is the TaylorMade P790 while his 4-PW are all TaylorMade P750. For his other wedges, Rahm plays the TaylorMade Milled Grind (52 and 56 degrees) and the TaylorMade Milled Grind Hi-Toe (60 degrees). He uses True Temper Project X 6.5 shafts on both his irons and wedges. For his putter, Rahm uses TaylorMade Spider Tour Red and plays the TaylorMade TP5x ball.
---
Jon Rahm's Driving Secrets
Rahm is a player known for his long and powerful drives. By knowing some of the techniques he uses, you can improve your driving game as well. One tip Rahm has is to "preload" your stance for a more powerful drive. He does this by shifting his weight onto his right leg (for right-handed golfers) before beginning his backswing. Rahm cautions against leaning to the right, instead suggesting that golfers focus on setting the weight into their right glute until you feel your hip tighten. This will allow you to use your body like a spring to release the pent up energy into your downswing. Rahm also suggests aiming slightly to the left of your target line if you are using this technique to produce a fade.
Another technique Rahm uses is to power his backswing primarily with his back and shoulder muscles rather than his hands. The thinking behind this tip is that it will keep your club on a steady path without any wiggling that can happen when golfers use primarily their hands and wrists. Instead of focusing on your hands and wrist, Rahm advises golfers to focus on their core during the backswing to ensure you are set and ready for a balanced swing. Then, during your downswing, use your abs, quads and glutes to rotate your body for maximum power. Rahm stresses that power comes from these core muscles and your rotation and not from your arms. With practice, you can be hitting long drives with faster swing speeds just like Jon Rahm.
---