Pro Golfer's Secrets: Rickie Fowler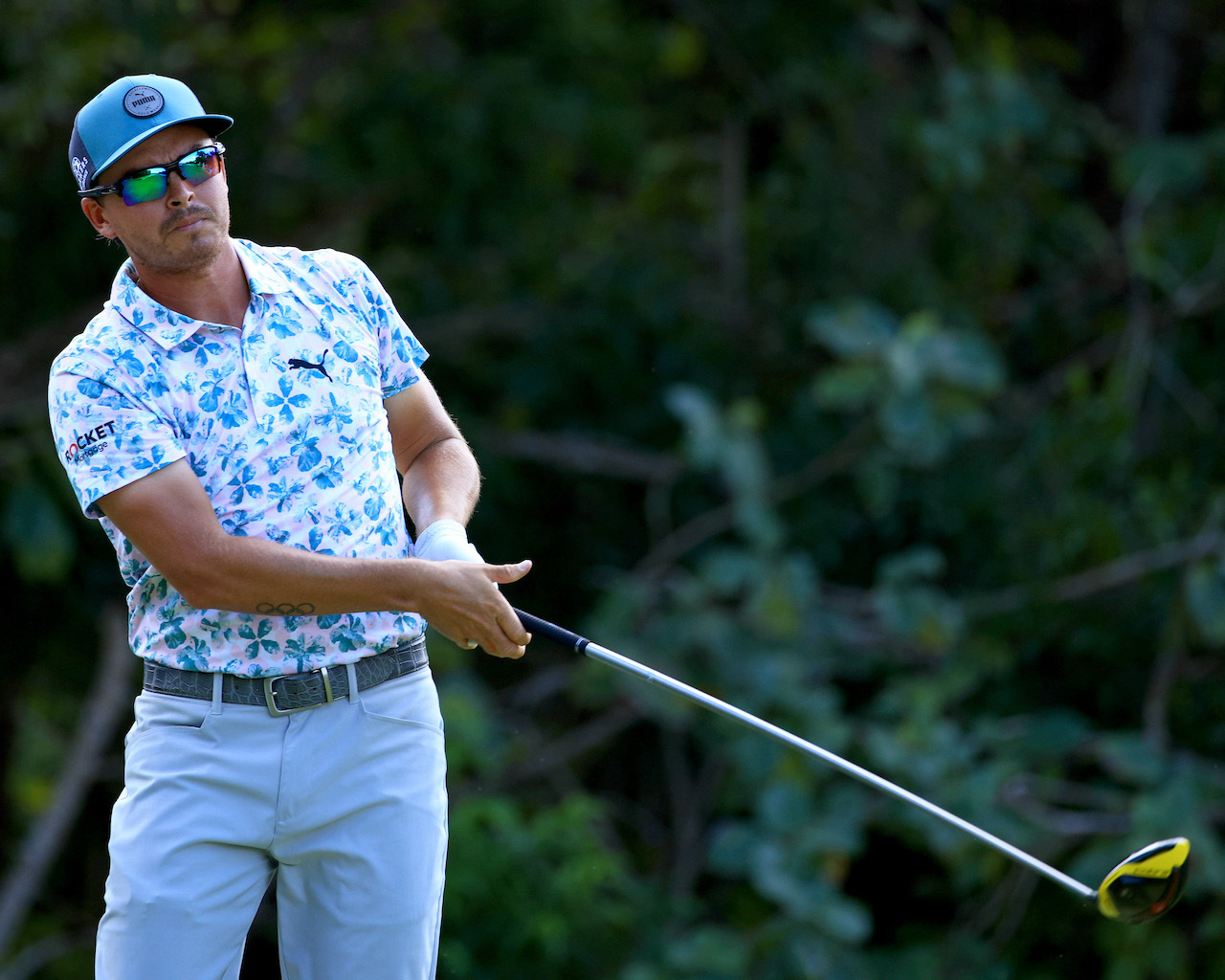 Ricky Fowler is one of the top golfers performing consistently over the last few years on the PGA Tour. Born in 1988 in Murrieta, California, Fowler initially played golf primarily on the driving range, before playing on his local school's golf team. A credible high school and amateur career earned Fowler a scholarship to play golf at Oklahoma State University where his stock continued to rise. He competed as an amateur in 2 U.S. Opens and also featured in two Walker Cups for the United States. In 2009, after finishing second on a Nationwide Tour Event and winning all his matches during the Walker Cup, Fowler made the decision to turn professional.
---
Accomplishments
Fowler finished the rest of 2009 by finishing twice in the top 10, including finishing tied for second after losing a playoff at the Fry's.com Open. He also would finish second on the prestigious but non-PGA Tour Pebble Beach Invitational. Fowler would then earn his tour card to become a full member of the PGA Tour for the 2010 season. Another strong season featuring two more second place finishes saw Fowler compete on the American Ryder Cup team and take home the PGA Tour's Rookie of the Year award.
A consistent 2011 was followed by Fowler's first PGA Tour win at the 2012 Wells Fargo Championship and tying for second at the 2014 U.S. Open. Fowler was beginning to earn a reputation both for his consistency but also for his inability to win major championships. This seemed confirmed by the rest of his 2014 season--Fowler was to finish in the top 5 of every major championship but was unable to win any of them.
In 2017, Fowler would again finish in the top five at a major, this time the U.S. Open. Despite his lack of major championship wins, Fowler still has an enviable career with 4 career wins, 12 runners-up, and an amazing 59 top-ten finishes.
---
Equipment
Fowler enjoys a sponsorship with Cobra golf and uses all Cobra clubs except for his Titleist Scotty Cameron Newport 2 GSS prototype putter. For a driver, he uses the Cobra King F8+ (8 degrees) and his fairway woods are F8+ models (13 and 14.5 degrees).
Fowler also uses Cobra King Forged MB irons and pitching wedge, while his other wedges (52, 56 and 60 degree) are Cobra King PUR V-Grind models. In addition to the Titleist putter, he also uses a Titleist Pro V1 golf ball.
---
Tips on swinging
Rickie Fowler is known for his long and accurate shots, and has a no-nonsense approach to help golfers get the most distance, accuracy and consistency out of their tee shots. He advises going through a series of "checkpoints" when hitting your first few swings of the day. The first thing Fowler suggests is to be properly warmed up before your round of golf. He makes a point to spend time in the gym before every round of tournament play to make sure his muscles are ready for work.
Next, Fowler emphasizes getting your alignment correct. Before hitting, your feet, knees, hips and shoulders should form parallel lines. If they don't, then adjust your stance accordingly. Then, check your posture to make sure you aren't stooped over the ball. Your neck and spine should be in alignment for a more natural swing.
As you begin your backswing, Fowler suggests checking that you aren't overswinging. Performing your backswing too fast or pulling the club back too far can lead to a rushed and uncontrolled swing. He advises for a nice wide swing.
Last, Fowler suggests focusing on making contact with the ball first before the club hits anything else. While these suggestions are simple, he feels that if these fundamentals are strong then the majority of your swings will be good ones.
---