Pro Golfer's Secrets: Phil Mickelson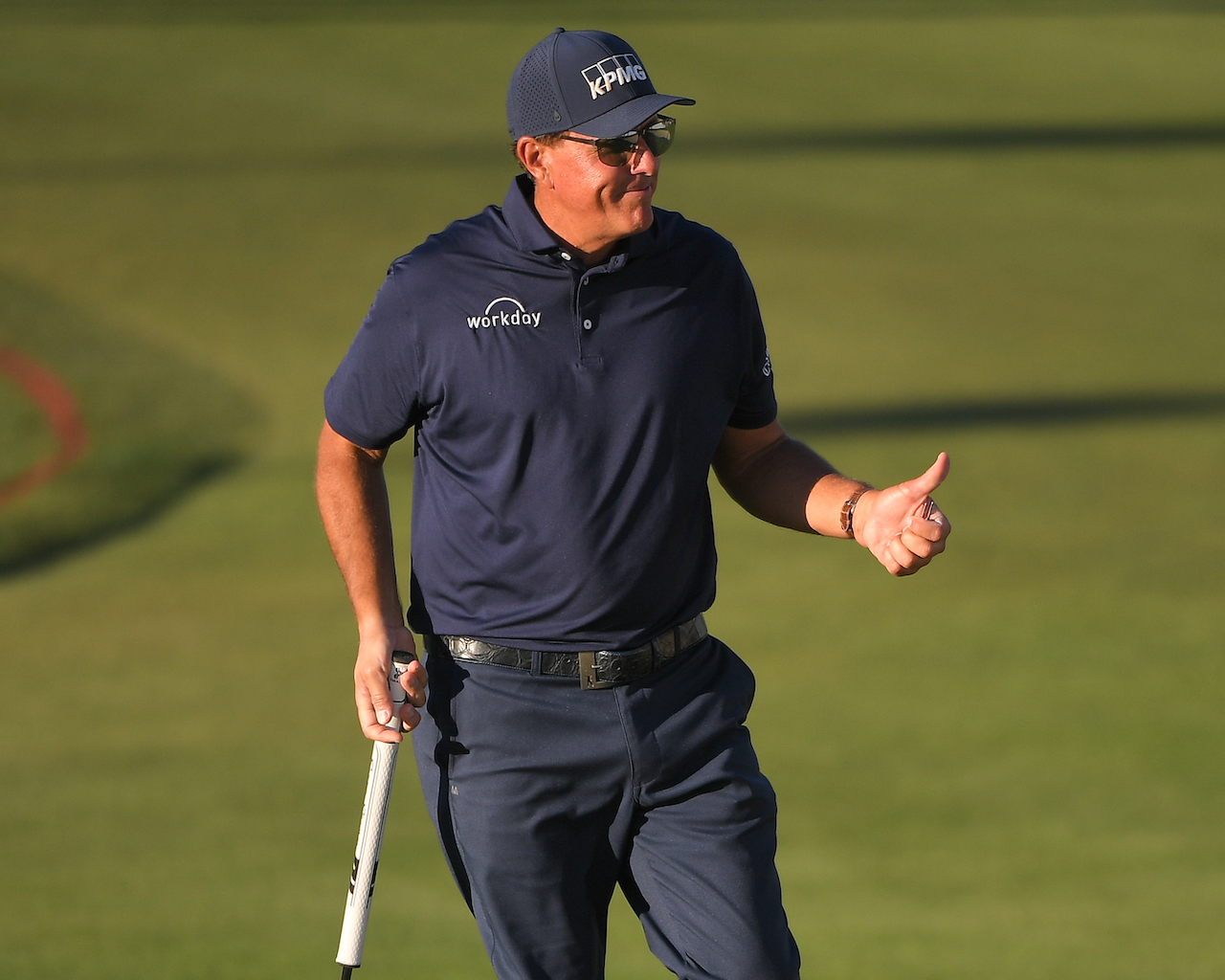 credit: Phil Mickelson Official Website
Phil Mickelson is an undisputed legend of the game who continues to perform at the highest level on the PGA Tour. In fact, Mickelson has spent over 700 weeks in the top 10 of the Official World Golf Rankings and has been ranked in the top 50 since 1986, an unparalleled streak. Mickelson is also known by his nickname "Lefty," due to the odd quirk that Mickelson, naturally right-handed, is a left-handed golfer.
Early Life
Born in 1970 in San Diego, CA, Mickelson developed his left-handed swing by watching his father, Philip, swing. As a child, he would then mirror the motions of his father. Golf provided a bonding activity with his father and they were able to play several times a week.
After graduating high school in 1988, Mickelson went on to play golf at Arizona State University where he accrued three individual NCAA championships and won the U.S. Amateur. Even more impressive, however, was his PGA Tour win as an amateur of the 1991 Telecom Open. Mickelson was then only the sixth amateur to win a PGA Tour event.
Professional Accomplishments
Mickelson graduated from ASU and turned professional in 1992, joining the PGA Tour. For the first decade of his career, Mickelson proved his worth by winning numerous titles and was considered one of the top golfers on the tour. However, a major championship eluded him despite multiple high finishes, including multiple second and third-place finishes.
In 2004, he finally shook off the hoodoo by winning the Masters and soon added the 2005 PGA Championship and 2006 Masters to bring his total of major championship wins to three. In 2010, Mickelson added his fourth major by again winning the Masters, and tacked on a British Open title in 2013. In 2021, he shocked the world by becoming the oldest player to win a major with a triumph at the PGA Championship.
In all, Mickelson has amassed 45 PGA Tour wins, making him one of the top 10 all-time winningest golfers. In addition, Mickelson has played in 12 Presidents Cups and 11 Ryder Cups, winning both events multiple times.
Equipment
Mickelson is sponsored by Callaway Golf and as such all his clubs are Callaway except for his Odyssey Versa #9 putter with a microhinge insert. He uses a Callaway GBB Epic Sub Zero driver with a 9° loft, and his woods are GBB Epic 15° 3 wood and 18° 5 wood. He uses a Callaway Epic Pro 4-iron, while his 5-7 irons are the X-Forged Prototype irons.
Continuing Lefty's affinity for variety, he uses the Callaway Apex MB Prototype for his 8-iron and pitching wedge while using the Mack Daddy PM-Grind 56°, 60° and 64° wedges. Mickelson helped design the PM-Grind wedges, which is why they bear his initials. The ball Mickelson uses is the Callaway Chrome Soft, a ball noted for its low spinning off the tee and soft feel around the green.
Lefty's Tips
Mickelson puts a lot of emphasis on club selection and on golfer's both knowing their equipment and having multiple options. For drivers, Mickelson likes to use interchangeable shafts of different lengths and change the loft. For example, he uses a shorter shaft if he needs a higher angle off the tee and a longer shaft with a lower loft on his driver if he needs more distance.
In addition, Mickelson advises having multiple wedges for use in specific conditions and uses two different lob wedges for this reason. Again, he emphasizes to know your clubs, how much loft or bounce a club has and how much distance you can get from each club. By knowing how you perform with each specific club you can confidently make good club choices throughout the round.
Though increasingly rare, Mickelson also advises to use a 3-iron when conditions are favorable for the club. Though largely replaced by hybrid clubs, Lefty still uses the 3-iron about 20% of the time. He advises to make sure that the angles on your hybrid and 3-iron match so you can use an identical swing with both. He prefers the long iron on places where hitting from the rough are not a large concern. By maintaining a natural swing with both clubs, you can easily adjust to the conditions. It is the intelligence and technique that has made Phil Mickelson one of the game's most successful golfers of all time.