Yonex Golf Clubs Review: Putting Technology First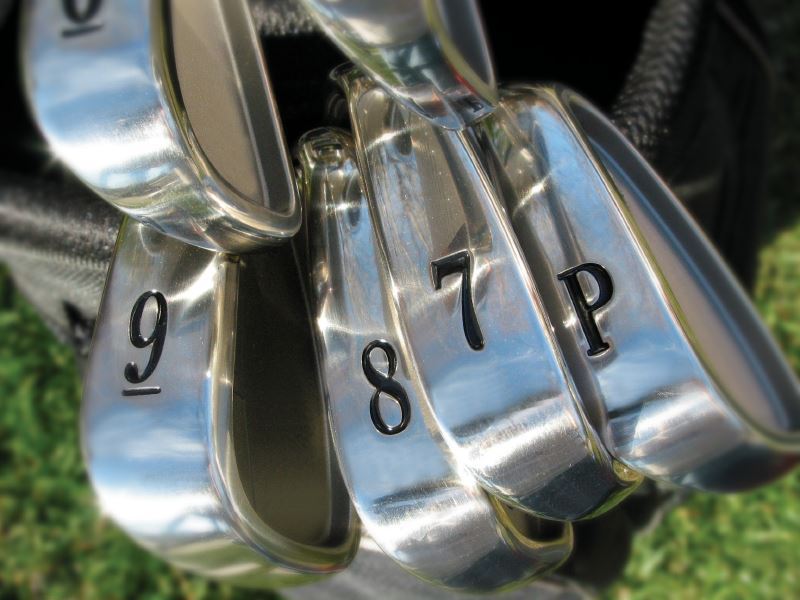 Yonex Golf is a Japanese brand that launched into the golf industry in the late 1980s with its first set of clubs after exploring other markets earlier in the brand's history.
Yonex Golf History
Before the company changed its name to Yonex Golf, it was known as Yoneyama Company which launched in 1946. The company started as a manufacturer of fishing equipment and then began focusing on racquet sports when the company became known as Yonex.
Yonex began producing badminton and tennis racquets for Olympic-level competitions throughout the 1980s. In 1989, Yonex launched its first line of golf clubs, becoming one of the first Japanese clubmakers to produce a product for the PGA Tour. Yonex strived in all three sports throughout the 1990s and found its way onto the Tokyo Stock Exchange in 1994.
In 1996, the company released its first metal driver, the Super A.D.X Titanium. Since then, Yonex has developed a full line of equipment.
Phil Mickelson used Yonex clubs early in his career until 2000. European 2010 Ryder Cup captain Colin Montgomery and fellow touring professional Ryo Ishikawa also played Yonex equipment. While Yonex's main area is tennis and badminton, the company still has a presence in the golf world, especially on the European, Asian and Australian Tours.
Yonex Golf Clubs
Yonex Golf is an extremely technologically advanced company that makes drivers, hybrids, irons, wedges, and putters.
Yonex's current drivers feature muscle power-face technology and offer the highest COR of any of its previous models. The high COR translates to greater distance on mishits, making the drivers extremely consistent and forgiving. Yonex drivers help players generate more swing speed than opposing models by utilizing a nano-high speed shaft that places more weight toward the clubhead.
Many of Yonex's irons utilize a highly efficient centrifugal force system that positions more weight toward the bottom of the club shaft, producing enhanced swing speeds. Yonex irons benefit from carbon nanotube technology that increases strength and resiliency. This process improves energy transfer during the swing and ensures maximum speed at impact.
While Yonex golf equipment possesses all of the latest technology, there are more user-friendly clubs on the market. The company offers a handful of variations in each of its three models of drivers and irons, but many competing companies have a much broader product line. Because of Yonex's limited options, consumers might experience difficulty finding the ideal configurations for their equipment.
Specialty Golf Competitions
Yonex likes producing equipment that is unique, and the brand has a reputation for producing some of the game's longest drivers. In 1991, the company introduced its Long Drive Team, made up of players who competed in long-drive competitions all over the world.
Yonex Golf Club Overview
Yonex produces its Ezone lineup that includes drivers, hybrid, and irons, and a variety of other drivers, irons, wedges and putters. Premium style is a staple of Yonex clubs, and they often stand out for how good they look in the bag.
The Yonex XPG Irons are one of the most stylish and popular Yonex clubs, and as a mid-sized iron, appeal to a wide variety of players. The XPG irons were made for the game-improvement market, with an emphasis on forgiveness and consistency.
In 2017, the N1-CB irons were used by players who combined for 25 made cuts on the PGA Tour and LPGA Tour. With a 3d sole, Yonex designed the N1-CB irons to help improve strike efficiency while still offering a nice level of forgiveness.
One of Yonex's most popular drivers is the Ezone Elite 3.0, which provides impressive forgiveness at an appetizing $283 cost. The Ezone Elite driver launched in 2021, and appeals to the mid-to-high handicappers looking for distance and forgiveness. The Ezone Elite uses Yonex's In-Core Groove technology which improves the flex of the face, crown, and sole to create faster ball speeds from slower swings.
The Ezone GS Irons offer a blend of speed and forgiveness to help with those mis-hits while providing a stable and solid feel at impact. The irons may not be as strikingly stylish as other models, but their performance gets the job done with an enlarged sweet spot for greater launch from all areas of the face.
Bottom Line
Yonex struggles to compete against the golf industry's leaders but has found a niche by producing equipment that maximizes the latest technologies available and appeals to the golfer looking to improve their game. However, they do produce clubs that are specific to the experienced golfer, so finding the right fit is key.