Updated December 6, 2017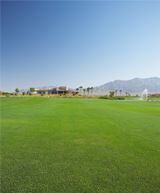 Specs
The SkyCaddie SG2 includes the distance to 40 targets on every hole from a database of courses that you can download on the SkyGolf.com website. In addition, it provides the Intelligreen technology, which measures the drop and distance to the green. It also has a single-button feature to mark your shot distance and an electronic scorecard. It features a back-lit LCD screen. The unit is 3.5 inches high, 2.2 inches wide and 1.1 inches thick, which is thicker than the SG2.5. It is no longer in production, though still widely available on the secondary market and still able to link to the SkyGolf website.
The SG2 is smaller and easier to carry than the SG3.5 model. The SG2, with its Intelligreen system, can improve your score because it shows definitive distances to the green from all angles. This allows you to work on your shot. The electronic scorecard is handy, and accuracy is decent at around 2.5 yards.
The SG2 has a smaller screen than the SG3.5, and it is not in color. The unit costs a little more than the SG2.5, unless you buy it used, and basically, it has the same features. The SG2 may be smaller, but it is not lighter. The display is also a little harder to read, and the style is outdated. You will also have to buy a yearly subscription to use the unit.
If you're looking for an affordable older or used model like the SG2, go with one of the slightly newer (though still no longer in production) units rather than the SG2, as the displays are brighter and less like those old cell phone displays. The SG2.5 and SG3.5 are better choices, and they are less expensive with newer technology. The SG2.5 is lighter as well. And if you're prepared to pay higher prices for high resolution and touchscreens, SkyGolf's newer models are some of the best systems on the market.