Nike SQ 5000 Review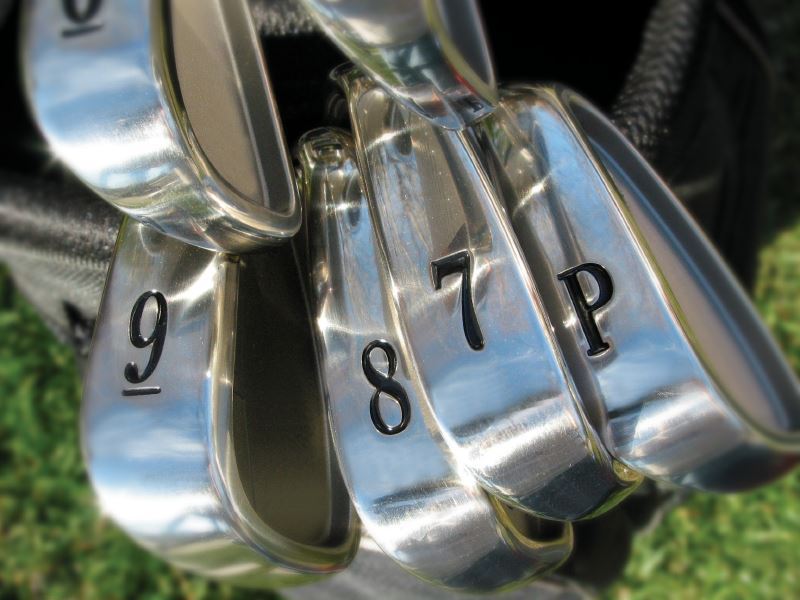 Specs
The Nike SQ (SasQuatch) Sumo 5000 titanium driver boasts a deep-face profile and Nike's PowerBow weighting system. PowerBow places the majority of its perimeter weighting along the back edge of the head. This, according to Nike, manages overall weight and aids in control. Now discontinued, Sumo 5000 drivers were made with 8.5-, 9.5-, 10.5-, 11.5-, 13- and 13-degree offset and high-loft 16-degree versions. Sumo 5000 shaft options include graphite shafts by Nike, Aldila, Mistubishi and UST, available in regular, firm, light and extra-stiff flexes.
Perks
The Sumo 500, with its NexTi (titanium) face, has extremely punchy launch power with a comfortable sweet spot. The PowerBow weighting makes drawing and fading shots fairly easy and long, penetrating trajectories, especially the low-lofted version of the driver.
Sacrifices
While the SQ 5000 can produce acceptable to excellent ball flights, it slightly lacks in forgiveness and can produce hooked shots for the novice without the proper shaft/loft selection. The club is also a bit lighter than some players might prefer and mis-hits can result in vibration.
Bottom Line
The Nike SQ 5000 falls somewhere between a player's club and game-improvement driver. While it does present flaws for the beginner, it is nicely priced for anyone on a budget wanting a suitable titanium driver. Most Nike SQ 5000s are found at the $150 to $200 price points (2009 pricing).