Taylor Made RAC OS2 Review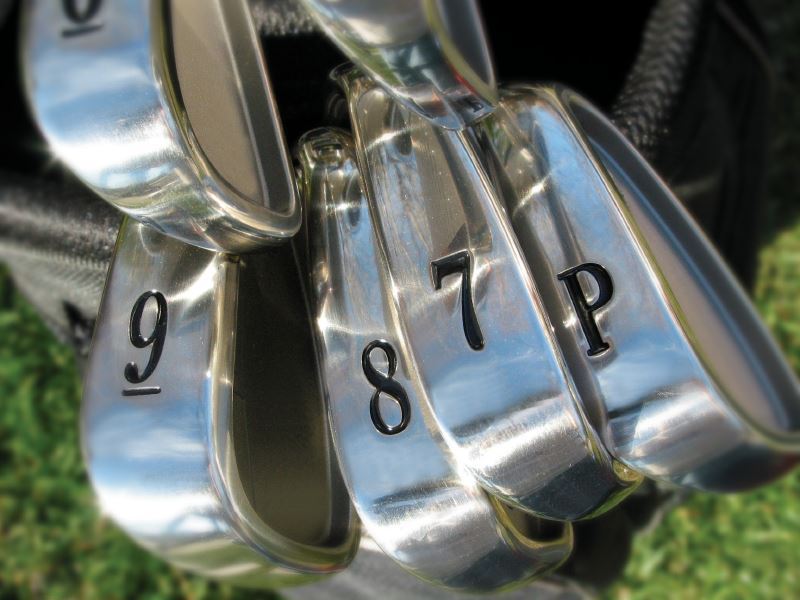 Specs
Taylor Made RAC OS2s are oversize, stainless-steel irons that are available from a 3-iron through a pitching wedge. They are made for men and women. OS2s are entry-level irons that are slightly offset and boast a 32-gram sole weight (tuned performance cartridge) at the bottom of the cavity to increase launch. Each club contains a thin face and wide sole to help the novice player develop a controlled swing and pick the ball cleanly from various lies. Shaft options include the Taylor Made 95-gram steel (T-Step) or lightweight graphite (UG 65/65) with stiff and regular flexes.
Perks
Taylor Made RAC OS2 irons are impressive. Each club is forgiving and gets the ball up nicely. The wide sole has comfortable bounce and moves through impact swiftly and confidently. The offset design, with controlled swings, keeps the clubhead square and toward the target.
Sacrifices
Taylor Made RAC OS2 irons are a bit limited when it comes to versatility. Players who are working on proper swing mechanics will likely outgrow these irons after a season, maybe two. Short irons (8-iron through wedge) are also a bit weak when it comes to creating the spin needed around the green, even for the novice.
Bottom Line
Taylor Made RAC OS2 irons are made with keen craftsmanship and superior quality and are a solid first set of clubs for aspiring players. Each has superb feel and game improvement characteristics and helps beginners get the ball up properly and square the club face at impact.
Resources