Nike Unitized Tiempo Putter Review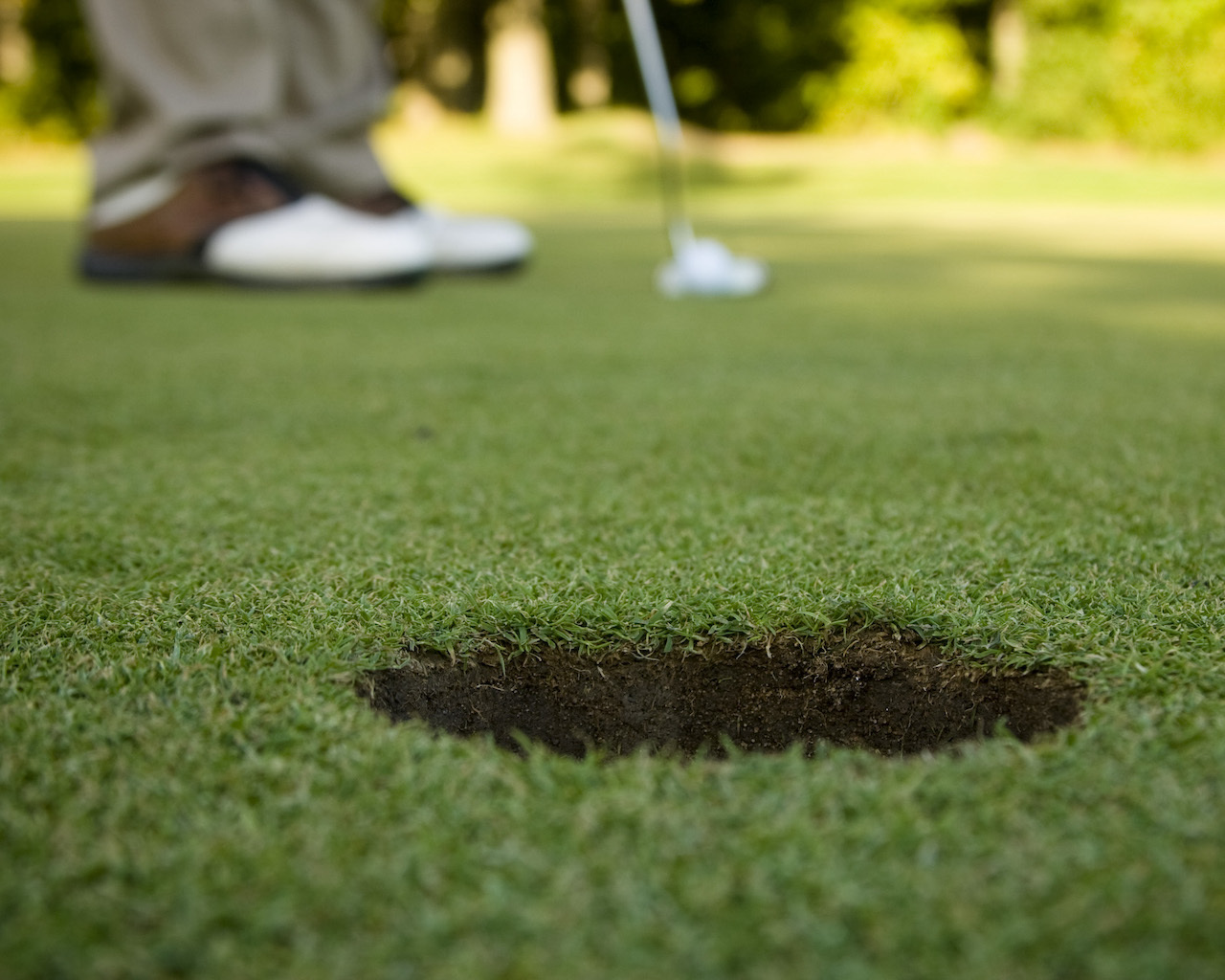 Specs
The Nike Unitized Tiempo putter is a one-piece blade style putter with a stainless steel shaft and a CNC precision-milled 303 stainless steel clubhead. The Nike Unitized technology is designed to work with the golfer's sensory abilities by transmitting vibrations up through the hands for better feedback. Rather than being bonded, the shaft is seamlessly integrated directly into the heel-toe weighted clubhead, which features a single alignment dot over the face. The Tiempo is available in 33, 34 and 35 inch lengths.
Perks
The absence of a shaft-to-head connection allows for excellent alignment when addressing the ball and anticipating the putt. A large sweet spot, heavy clubhead and simple alignment dot allow for consistent, solid strikes and straight putts. Enhanced vibration also helps you develop a personal feel for the putter, so you learn to judge you putts more on feel rather than just line and roll.
Sacrifices
The unique club design and offset shaft may seem a bit unfamiliar and awkward to golfers accustomed to more traditional putters, and some players may find that the enhanced vibration technology makes the club over-sensitive. Golfers that prefer more detailed alignment aids may be turned off by the simplicity of the putter.
Bottom Line
The Tiempo combines a refreshingly simplistic design with remarkable feel, feedback and control. Beginner players can benefit from the vibration technology, as it can help them learn to putt with improved feel and touch, while more traditional golfers may be turned off by the highly sensitive feel and response.