Callaway GBB Epic Driver Review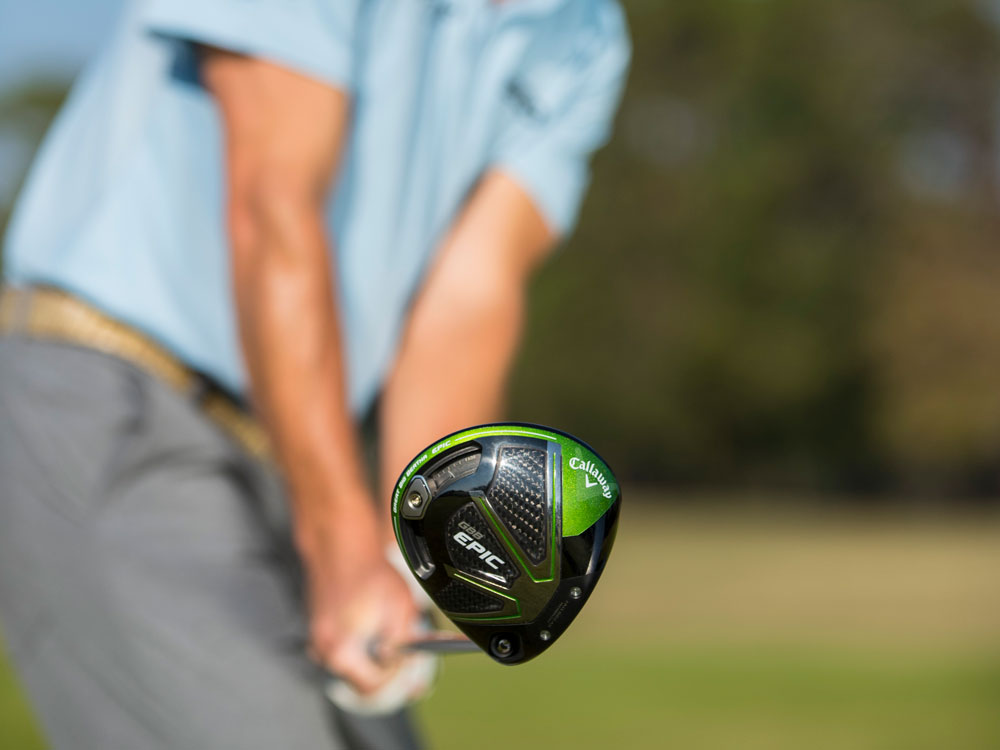 The Callaway GBB Epic driver, released in 2017, looks to provide golfers with the control needed to improve their game. Featuring a sleek design, the GBB Elite will be sure to turn heads on the course.
Specs
The Callaway GBB Epic comes in three base models, each with an adjustable loft. They are the 9 degree (adjustable from 8-11 degrees), 10.5 degree (adjustable 9.5-12.5 degrees) and 13.5 degree (adjustable 12.5-15.5 degrees). In addition, the GBB Epic comes with 6 different graphite shaft options, including 2 from Mitsubishi and Adila, and one each from Project X and Fujikura. The differences between shafts is the weight, with the lightest shafts weighing around 40g and the heaviest weighing around 70g. In addition, each option contains multiple flexes.
Innovations
The head of the driver is a combination of titanium Exo-Cage with a triaxial carbon crown. Inside, two bars provide stability while still allowing for club head flexibility. The end result is a very lightweight head designed to allow shot forgiveness and a high-launch, low-spin trajectory.
Perimeter Weighting
Another additional feature is the addition to an adjustable 17g weight near the heel of the club. The GBB Epic allows golfers to adjust the placement of this weight to counteract a golfer's habit of hooking or slicing the ball. By adjusting the weight, players can ensure straighter and more accurate shots.
Conclusion
The Callaway GBB Epic driver represents a premier club for improving your game. With its lightweight head and adjustable features, the GBB Epic is perfect for players looking to fine-tune their accuracy and lower their handicap.