Odyssey Marxman Putter Reviews
Updated January 25, 2022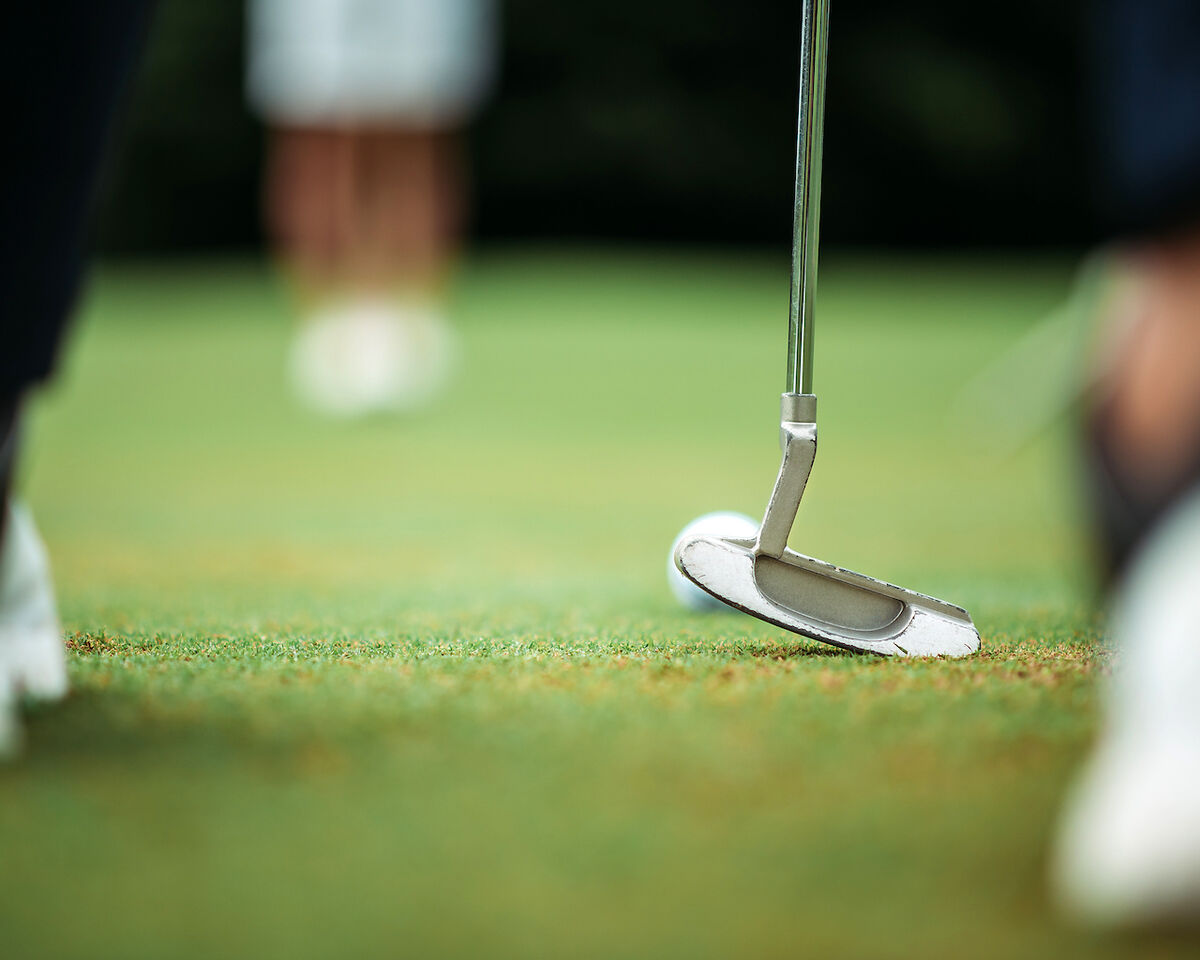 Specs
Odyssey, which is owned by the Callaway Golf Company, makes only putters and as such offers an excellent product. The Marxman, which incorporates Odyssey's "White Hot" technology, comes in three styles: the XG Mallet, XG Blade and the XG Mini (a small mallet), all of which have perimeter weighting and offset shafts. There are also three shaft lengths available. The clubs are dependable, durable and easy to line up once you get used to the style. The Marxman putters retail for about $170, putting them on the high side of putters in general, but right in the middle of Odyssey's range.
Hitting a putt with an Odyssey Marxman doesn't disappoint. The company touts its "White Hot" technology as resulting in true roll and soft feel. This is accurate on both accounts. The Marxman, with its perimeter weighting, is soft on the greens. The putters are easy to line up--they have two wide stripes on the head, so there is no guesswork about where the center of the putter is. If you are hitting the putts off line, you are probably set up incorrectly. Making shorter putts is also a great deal easier with the heavier feel. These putters are durable and don't really get dinged or scratched unless you really abuse them.
If there are flaws with the Marxman line, it is getting used to the larger heads and making the heaviness work for longer putts. While the bigger, heavier head is a great help in short putting, it can be a detriment in long putting, as you may have trouble with distance control. In addition, all of the Marxman putters have offset shafts, which can take some getting used to. With an offset, putts are lined up slightly differently, so when you're looking down at the ball with the offset, you'll have to get used to the new setup. The shape of the blade putter is funky--it's a blade on the front and the wide white lines form a T. The look can be a bit disconcerting.
The Marxman comes in a three styles and three shaft lengths, so you've got plenty of options when looking for a putter. Lining up the putt becomes a non-issue, which should give you more confidence when preparing to make a shot. The reduced backspin and softer touch helps improve your feel on the green, particularly inside three feet. Because of the excellent feel you'll get with these putters, adjusting to different green speeds is easy. The Marxman is a more streamlined version of Odyssey's 2-Ball putter, which was on the cutting edge of putter technology earlier this decade. If you're looking to boost your confidence on the green, it's worth giving the Marxman putters a try.