The Best Odyssey Putter for the Money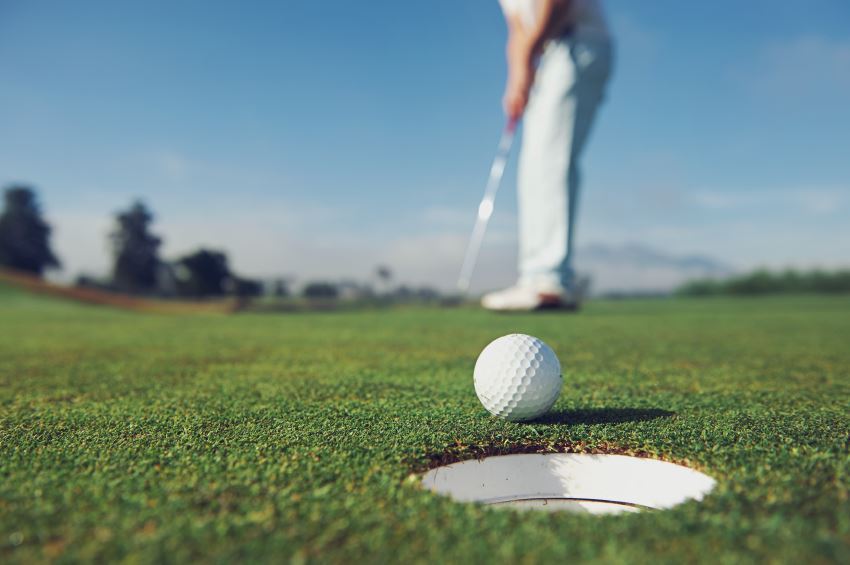 Specs
Odyssey makes a variety of excellent putters, including many that are used by touring pros. The Odyssey brand is synonymous with quality and because Odyssey focuses exclusively on putters, it is on the leading edge of technology. Odyssey was among the first companies to roll out the mallet-style putter, which it has refined through the years. Selecting a putter is a personal decision, but the White Hot Marxman and 2-Ball putters are excellent choices for function and value.
Field Use
The Marxman and 2-Ball putters are designed to allow for easy setup as you address the ball. The large heads built into both clubs make lining up the golf ball with the putters' sweet spots simple. The ball comes off both putters with a solid sound and rolls true. The White Hot Marxman is face-balanced and perimeter-weighted; the 2-Ball has an extended mallet head and "two balls" or circles embedded into the mallet head for easy alignment. Each putter also has a low center of gravity, which promotes the idea of a pendulum putting stroke. The mallet-style also helps eliminate backspin on putts.
Pros and Cons
Although these two putters are among Odyssey's best values, they are not inexpensive. Both retail for $169, which is squarely in the middle of Odyssey's range. For top-of-the-line putters, though, their price is not outrageous. The simplicity of both putters has convinced many non-mallet golfers to make the switch. Another advantage of a mallet Odyssey is that it comes in a variety of lengths, including belly-style. If there is a negative, it's that it may be hard to get used to the weighting of mallet putters, which are generally heavier than traditional putters. That said, the heavier head and balancing result in a softer hit from a larger head. Mallet-head putters also have offset shafts, which may require some getting used to.
Bottom Line
Odyssey, which is owned by Callaway, is one of the premier putter brands on the market. Odyssey offers lower-priced putters for the high-handicap or casual player and a more expensive "black" series for the scratch golfer. The range of styles and price points is impressive and Odyssey does not disappoint at any level. Mallet-heads putters, particularly the Marxman and 2-Ball, take some of the guesswork out of lining up a putt. In addition, the reduced backspin and softer touch helps improve your "feel" on the green, particularly inside 3 feet. If you're looking to boost your confidence on the green, it's worth giving the Odyssey Marxman and 2-Ball putters a test run.