Cleveland CG12 Wedge Reviews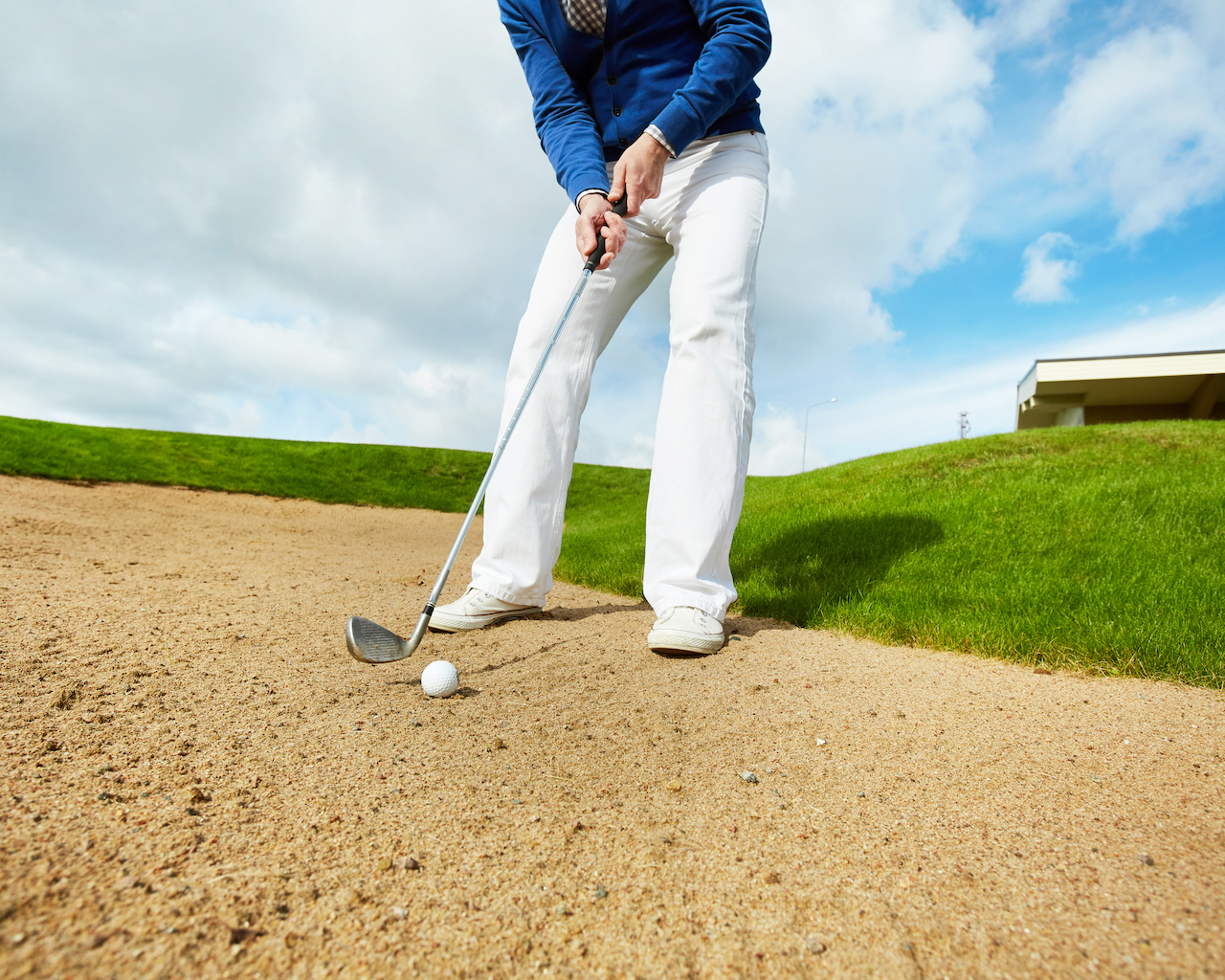 Designed by Cleveland Golf, the CG12 wedge maintains Cleveland's stronghold as a leader in wedge technology. The CG12 wedge is available in three models: the CG12 chrome, CG12 Black Pearl and CG12 DSG (Dynamic Sole Grind).
Lofts are available from 46 degrees to 64 degrees. Each club will have a series of dots indicating bounce. One dot means low bounce, two dots mean standard bounce and three dots mean a high bounce. To improve the technology of each club, Cleveland utilizes a Zip Groove technology, a deeper groove that produces more spin.

Field Use
The CG12 Black Pearl has a very soft feel, making it versatile on full swings and shots around the green. The bigger Zip Grooves produce more spin, making it possible to easily stop and sometimes spin the ball back a few feet. This is a good option for a player who wants the ball to stop in the area around where it lands.
Short-game shots such as chips and pitches check quickly. The club creates a nice amount of spin from a bunker, allowing the ball to stop quickly, which players will enjoy. Higher-handicap players will benefit from a higher bounce from the bunker, making it slightly easier for the club to glide through the sand.
From tight lies, players might prefer a lower bounce. Players will have to evaluate how and where the club will be used. Overall, the CG12 Black Pearl has a nice feel and performs extremely well.
Pros and Cons
Many lower-handicap players prefer a small, traditional club head. The CG12 Black Pearl is slightly bigger in club-head size compared with other top models on the market, such as the Titleist Vokey, the Callaway X Tour and the Taylor Made TP. But this will be a beneficial feature for some of the higher-handicap players who put this club in their bag.
The Black Pearl finish produces a low glare, but the club face will begin to show wear marks quickly from striking the ball. The club face will start to show these marks after only a few hits, which is a drawback.
Bottom Line
While lower-handicap players will prefer the CG12 over some other Cleveland models, all players should enjoy this club. The Cleveland CG12 will complement players of all skill levels. The Zip Groove technology does a nice job of producing a high amount of spin.
Full shots will have the capability of stopping on a dime. Around the green, players will have confidence in their ability to stop the ball in tough situations. Players of all skill levels will benefit from using this club. The Cleveland CG12 lives up to its reputation of being one of the top-performing wedges on the market.
Resources