Masters Merchandise and Its Powerful Appeal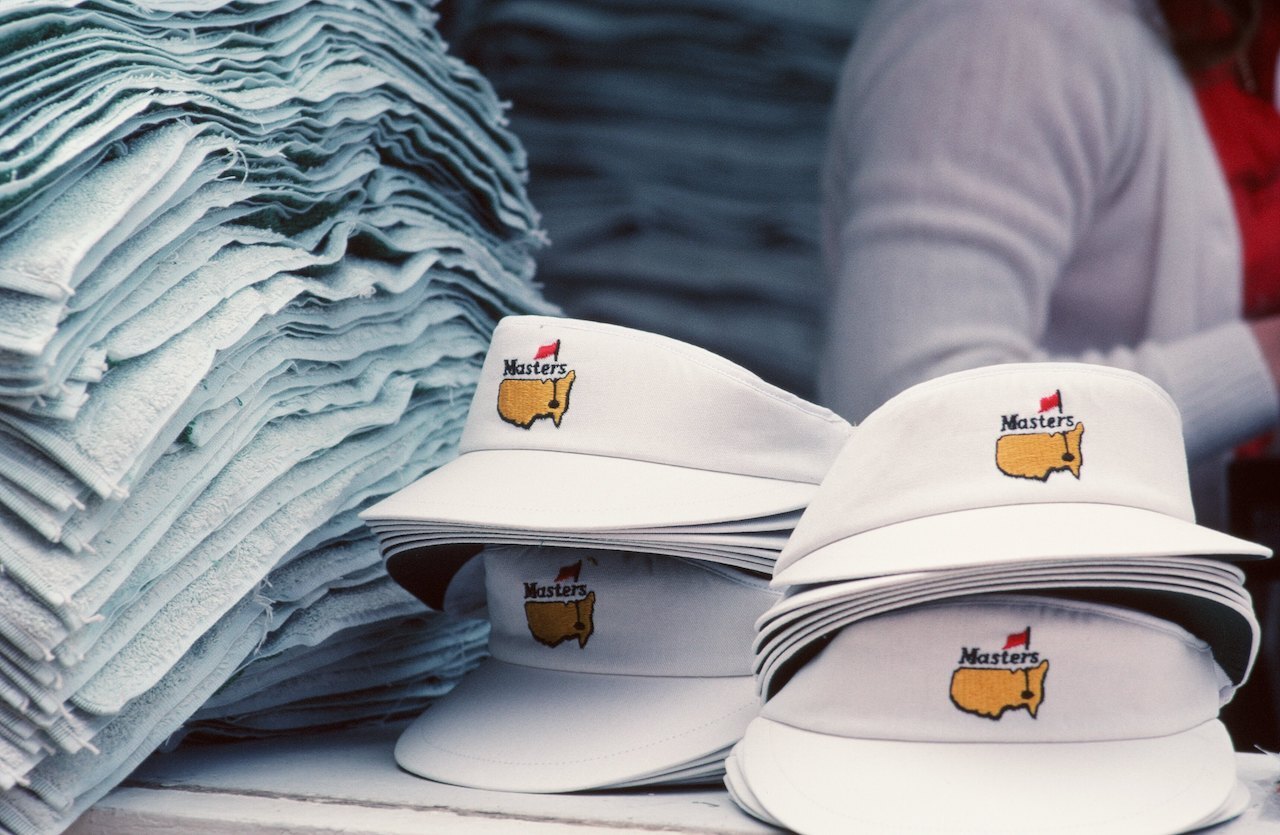 When it comes to golf souvenirs, there are four categories of prestige: regular tournaments, majors (U.S. Open, PGA Championship, British Open), Ryder Cup, and the Masters. Without a doubt, anything that was purchased onsite at Augusta National Golf Club and bears the Masters symbol is a badge of honor. Let's take a look at its massive appeal and much more.
Where Can You Find Masters Gear?
For many years, the only place you were able to find official Masters souvenirs was onsite at Augusta National Golf Club during the Masters. So, if you coveted a particular item you had to be one of the lucky ones to have tickets to the event or know someone who was going.
As time went on, the Masters opened an online shop directly tied to its website. This allowed the tournament to sell slightly more gear without losing the mystique and having the market flooded with the iconic symbol which depicts the U.S. with a hole and golf flag planted at the location of the state of Georgia.
The Masters allowed a very small number of websites to carry officially licensed merchandise as well. Sites such as MMO Golf are able to ship Masters merchandise all over the world.
What's Available?
As time has gone on, a more eclectic collection of Masters merchandise has appeared. For many years, it was pretty basic findings. Hats, polo shirts, sweaters, and maybe a decor item for your house such as a glass or coaster set.
Today, here are some examples of official Masters merchandise you'll find onsite or on the sites listed above:
Hats
Visors
Headcovers
Collectible Coins
Ball markers
Koozies
Valuable Pouches
Keychains
Towels
Extensive Drinkware
Infant and Kids Items
Christmas Ornaments
Extensive Clothing for Women and Men
Office Decor
Garden Gnomes
...And Much More
Also, just because April has passed, don't expect a significant discount on Masters merchandise. A small discount around the holiday season is normal, but there's never an everything-must-go scenario.
Flag Fun Fact
One of the most popular items you can purchase is a pin flag. They are bright yellow with the Masters logo embroidered on them. The flags will run you around $110. They are also the most popular item to have autographed.
Only Masters champions are supposed to sign within the outline of the United States. Players who have not won the tournament should sign outside of it.
To Wear or to Display?
When it comes to items such as hats and drinkware, purchasers will have a tough time deciding to display these items or actually use them. It's often that someone will display these items in an office with their badge(s).
Collectible Masters Gear
Official Masters merchandise from years past has certainly has value. Collectors are always on the hunt for some of the rarest items. Here are a few notable sales on eBay.
Two Masters badges from 1961 sold in August of 2021 for $4,300.
A 2019 Masters garden gnome sold for $400, clearly capitalizing on the historic year that belonged to Tiger Woods.
A 2020 limited edition Masters Swiss watch sold for $500.
The Business of Counterfeit
Counterfeit Masters merchandise can be easily found. It is, however, something that Augusta National and the Masters take exception with. Notoriously, the Masters brand has always been very well guarded and has sometimes been looked at as less than progressive. The Masters has fought counterfeit merchandise with litigation over the years. The main thing to keep in mind is that if you're buying something Masters-related from an unauthorized dealer, there's a good chance it's not real.