10 Best Golfers of All Time: How They Dominated the Game
Updated April 7, 2022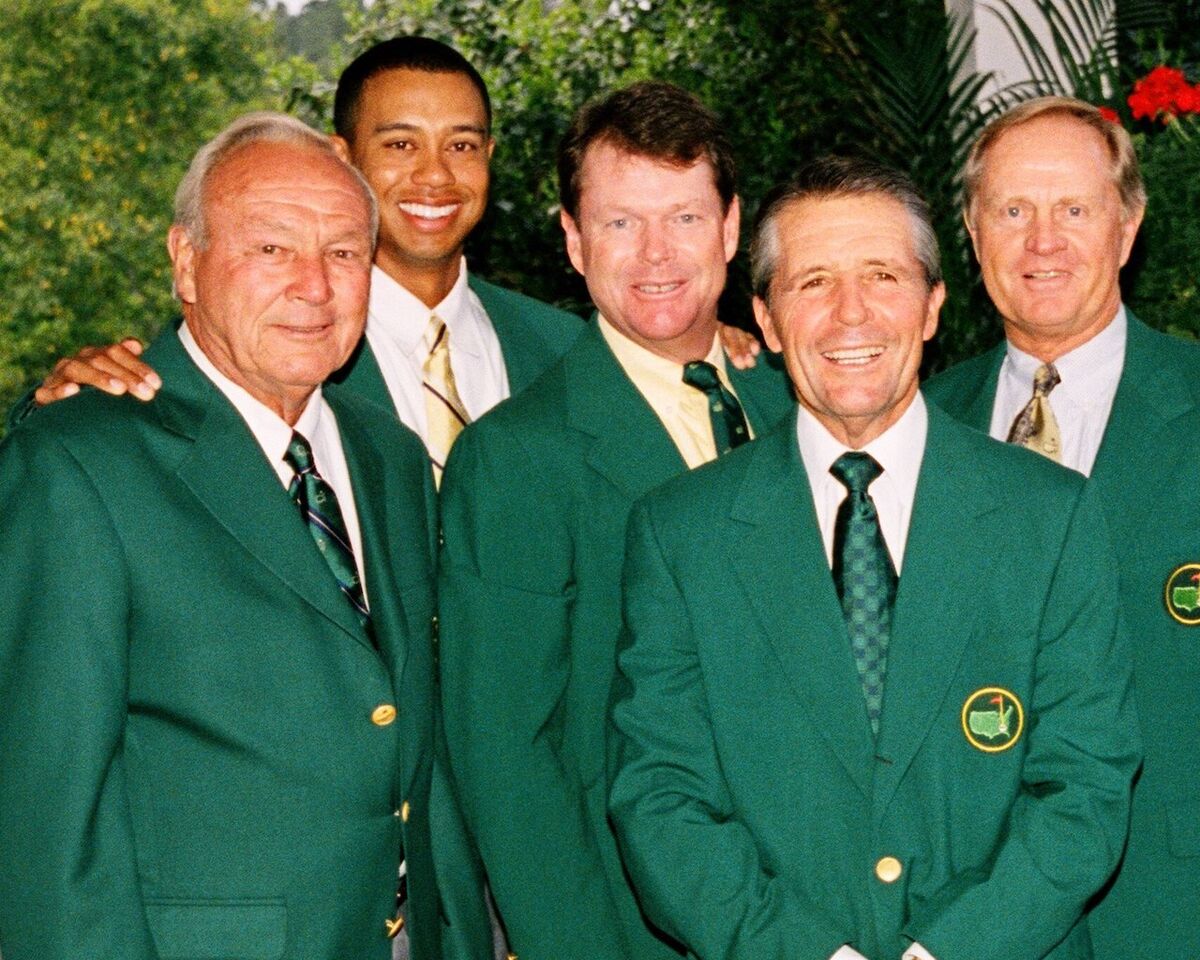 Counting down the best to ever play is always a popular topic in any sport. Golf is not safe from this topic, which can sometimes inspire debate. Instead of arguing over who holds the title of "Greatest Golfer of All Time" we give a little more room to breathe with the 10 best golfers of all time and how they dominated the game. Of course, any list of the best ever will always be debated.
There would be no Annika Sorenstam if it weren't for Mickey Wright. And aside from Sorenstam, Wright is often considered the most important woman to the game of golf. Wright won on the biggest stages and in the biggest moments. Her career spanned from 1955 to 1969 and during that time she wrote the LPGA Tour record books and set the standard for women's golf.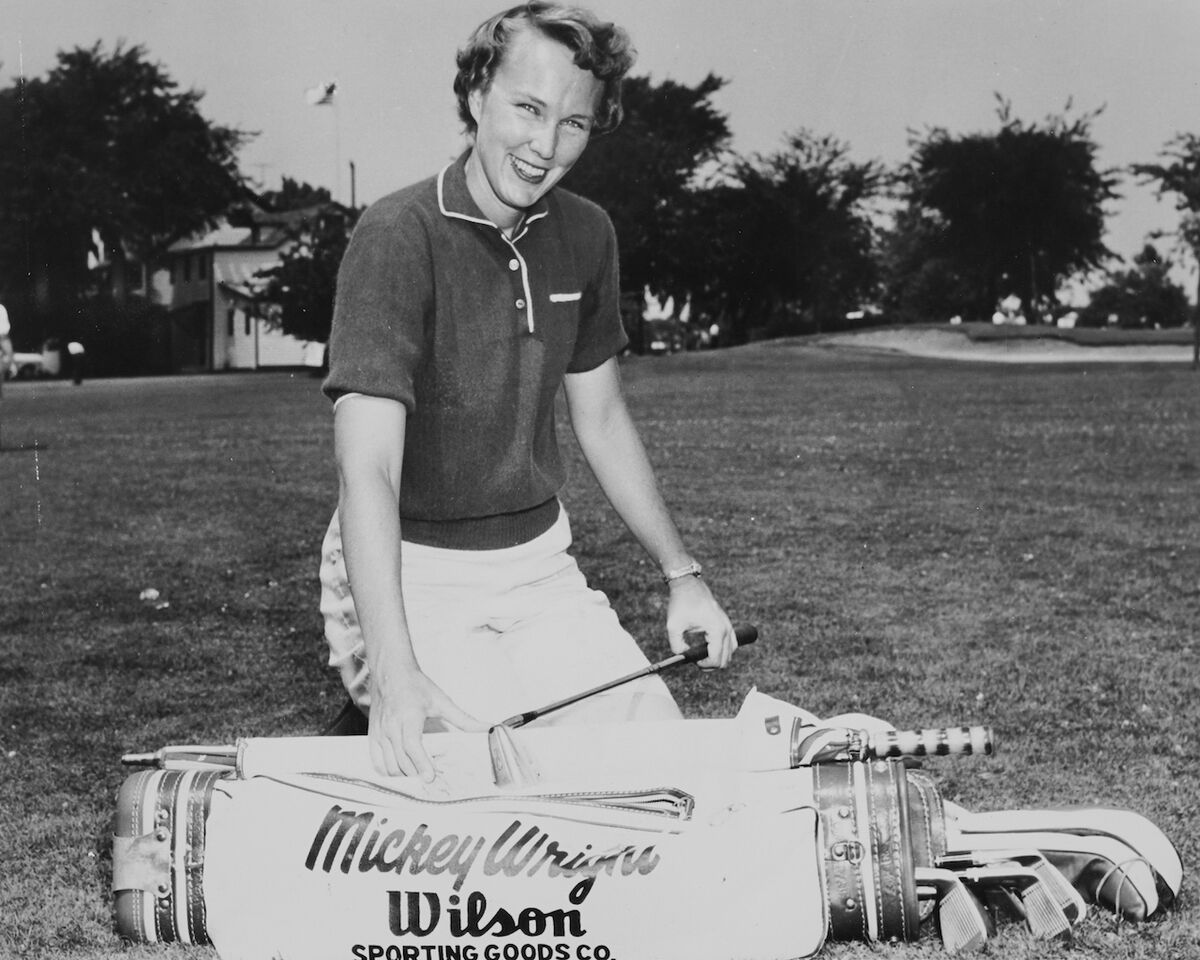 90 career wins
13 major championships
One of seven women to have a career Grand Slam
In the 1950s golf was mainly played, and won, by players from Europe and the United States. Then, along came Gary Player. The man in black from South Africa, Player helped bring golf to other areas of the world. He wasn't just an ambassador, Player was a cerebral ball-striker and found his way to over 150 total career victories around the world.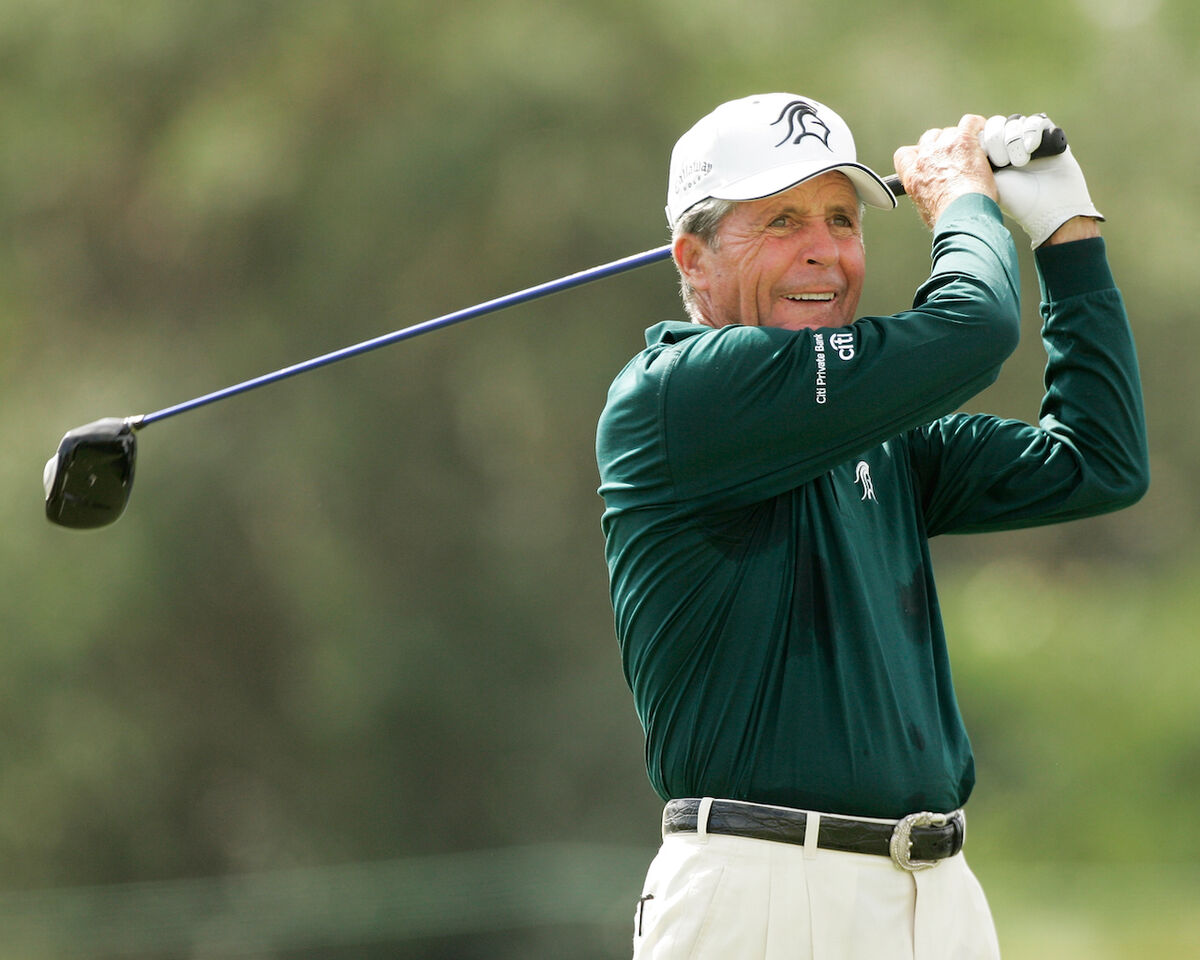 At 42, Player was seven shots back in the final round of the 1978 Masters, before he went out and posted a sizzling final round of 64 to go on to win his third Green Jacket.
One of five men to have won a career Grand Slam
160 career wins
9 major championships
Tom Watson played professional golf against some of the greatest players in history. Watson's accomplishments make him undeniably one of the best of all time. Watson bested Jack Nicklaus in major championships four times, so if it wasn't for him, the Golden Bear's major total could have been 22.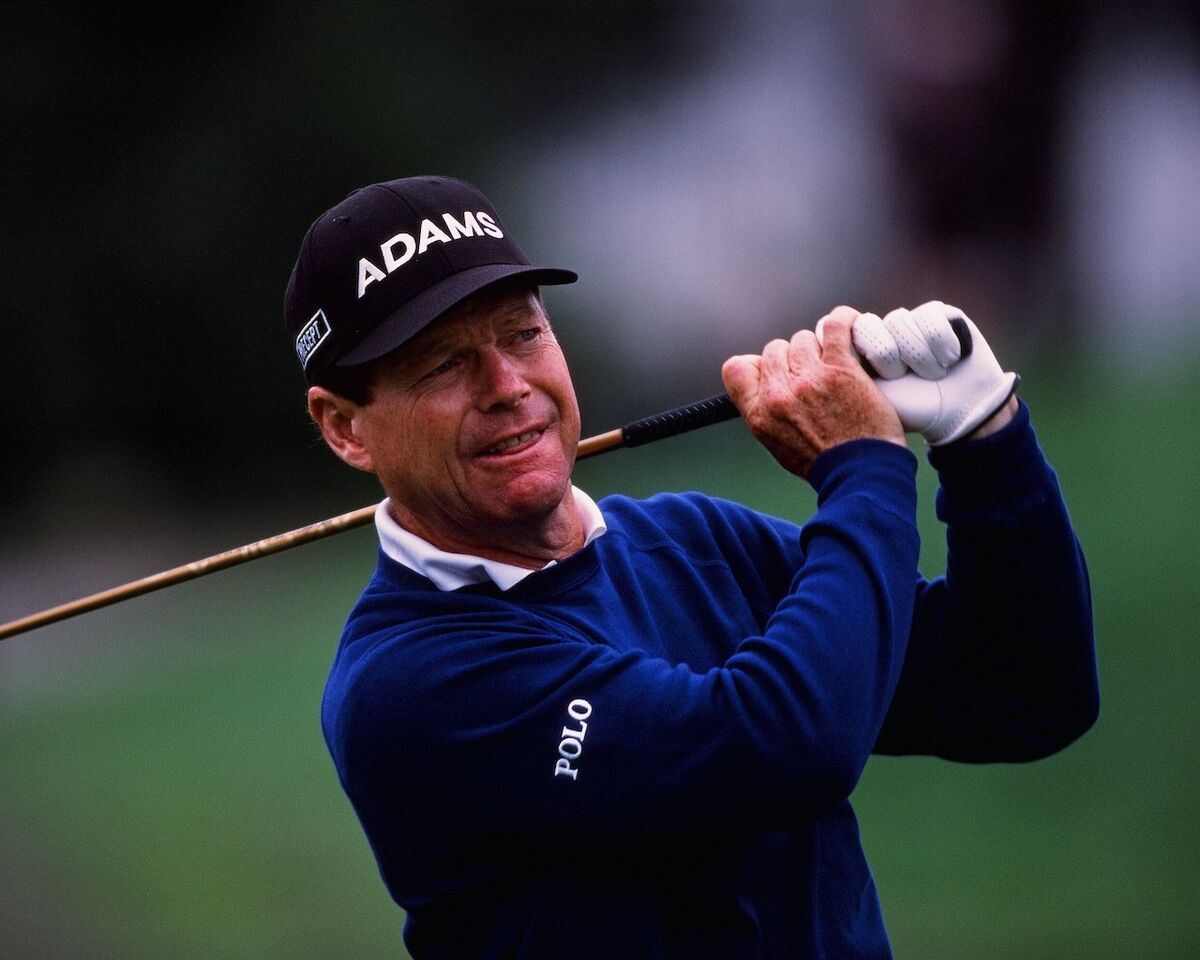 Among Watson's major wins are five British Open titles, which trails only Harry Vardon. Watson nearly made that number six in 2009 when he came down the stretch at Turnberry in the final found. Unfortunately, too much club on his approach shot at the 18th hole and a missed putt from eight feet ended what could have been a dream scenario for the then 59-year-old Watson.
39 careers wins
Eight major championships
Six-time Player of the Year
Before Bobby Jones came along, no player had ever won the Grand Slam. Since Bobby Jones, no player has won the Grand Slam. 1930 was a magical year for Jones as he won all four majors, which at that time included the U.S. Open, U.S. Amateur, British Open, and British Amateur. What was even more remarkable was Jones' abrupt retirement from competitive golf just two months later.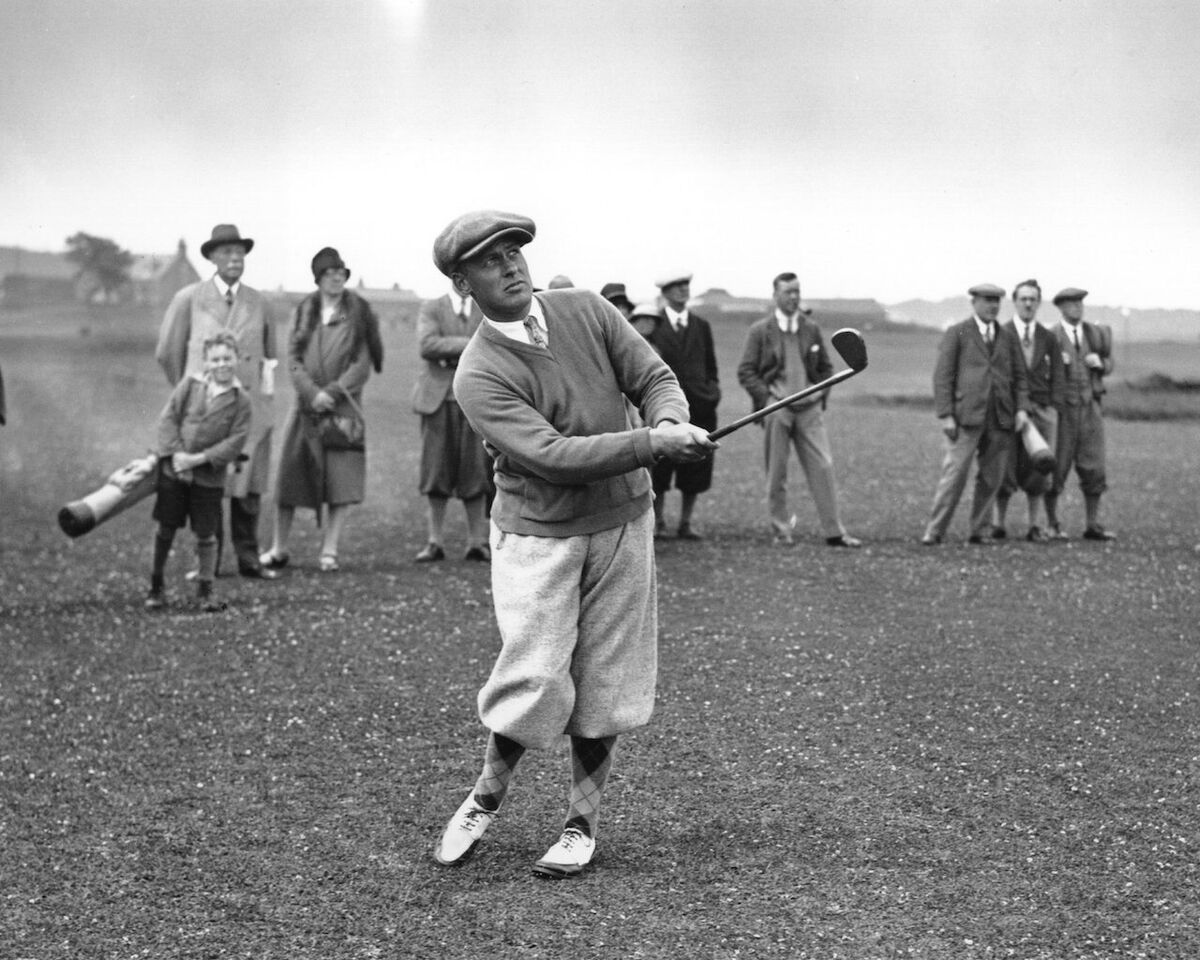 From 1923-1930, Bobby Jones tore apart the world of golf with his accomplishments. In retirement, he founded the Masters with some close friends, which may be the most indelible part of his legacy.
13 major championships
Won the Grand Slam in 1930
Made it to the third round of the 1914 U.S. Amateur at 14 years old
Some people look at all of the career wins and accomplishments among generations of golfers and still put Ben Hogan as the best to ever put on golf spikes. Hogan attacked the game in many of the same ways as Palmer did, but without the dramatic flare. Hogan was known for his deep concentration and attachment to feeling the game rather than playing it. His shotmaking ability was a marvel when he played from 1930-1971 and still is today. Hogan could make a golf ball do anything he wanted.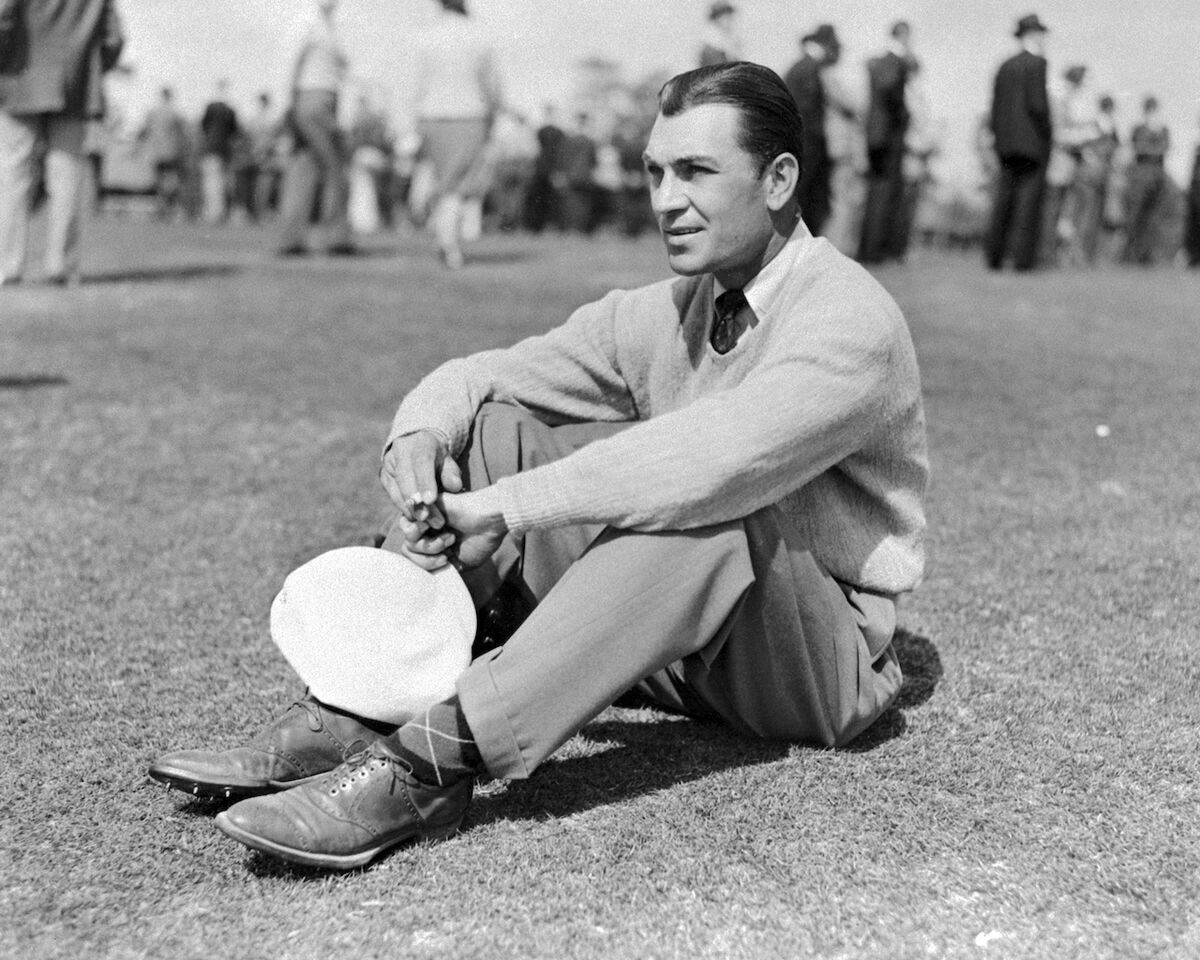 64 career wins

Nine major championships
Held the U.S. Open, Masters, and Britsh Open titles at the same time in 1951
Arnold Palmer was known as The King for a reason. For many reasons, actually. Palmer took the game of golf, which was a rich country club game, and gave it a face. Palmer made golf must-see television and inadvertently created Arnie's Army with the support he garnered among fans. He went on help found the Golf Channel and pave the way for the likes of Tiger Woods, but not before battling Nicklaus, Trevino, and more.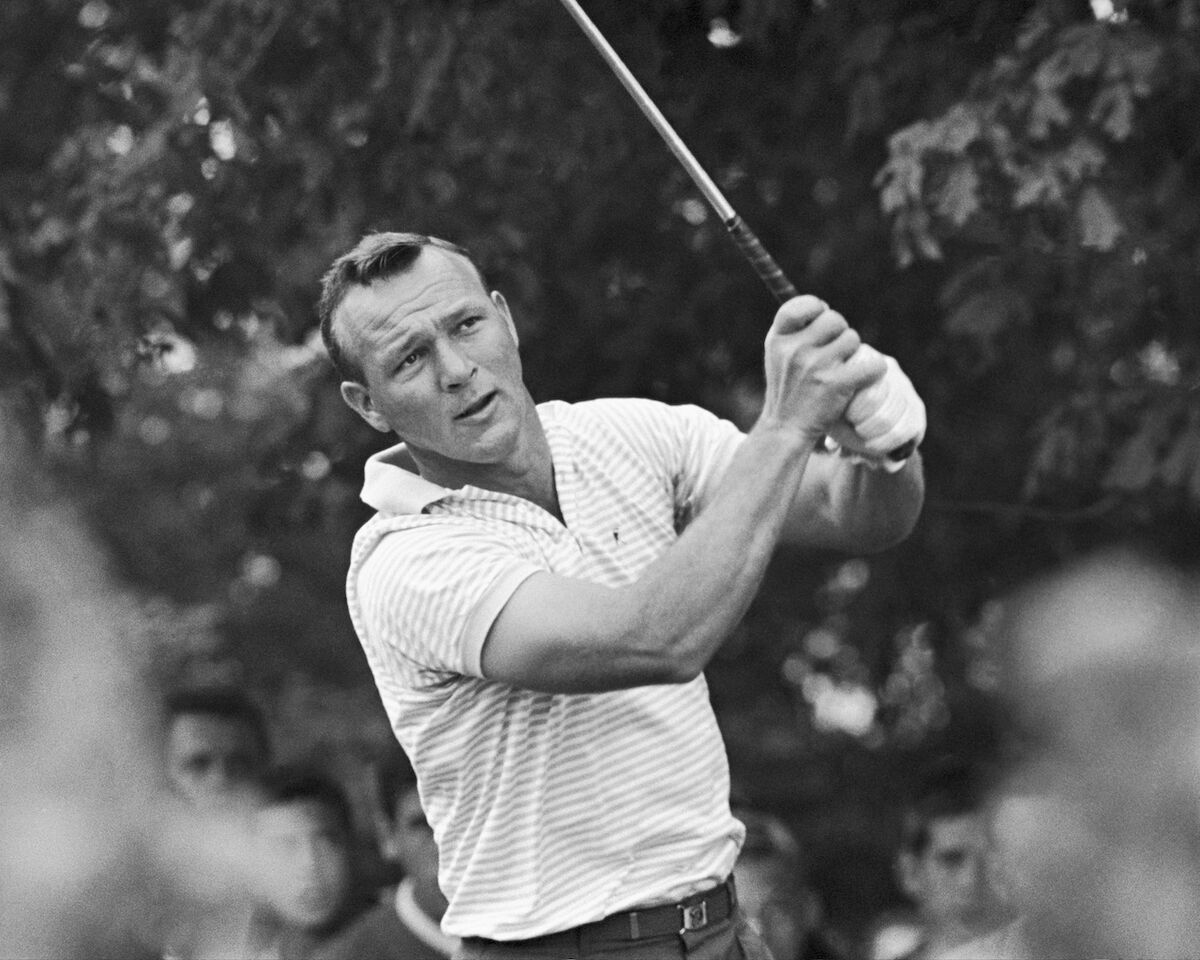 On the course, Palmer was fearless. He won 29 times between 1960 and 1963 and was the first player to win the Masters four times. His approach to the game as a risk-taker and enforcer can be seen in many players today.
60 career wins
Seven major championships
First player to earn $1 million on PGA Tour
Four-time PGA Tour money leader
Sam Snead played on the PGA Tour for nearly four decades as well across the world. While his career win total is up for debate, his accounted-for titles on the PGA Tour are not. Snead dominated golf courses and showed his ability all the way until the age of 67 when he shot a 66 at the 1979 Quad Cities Open.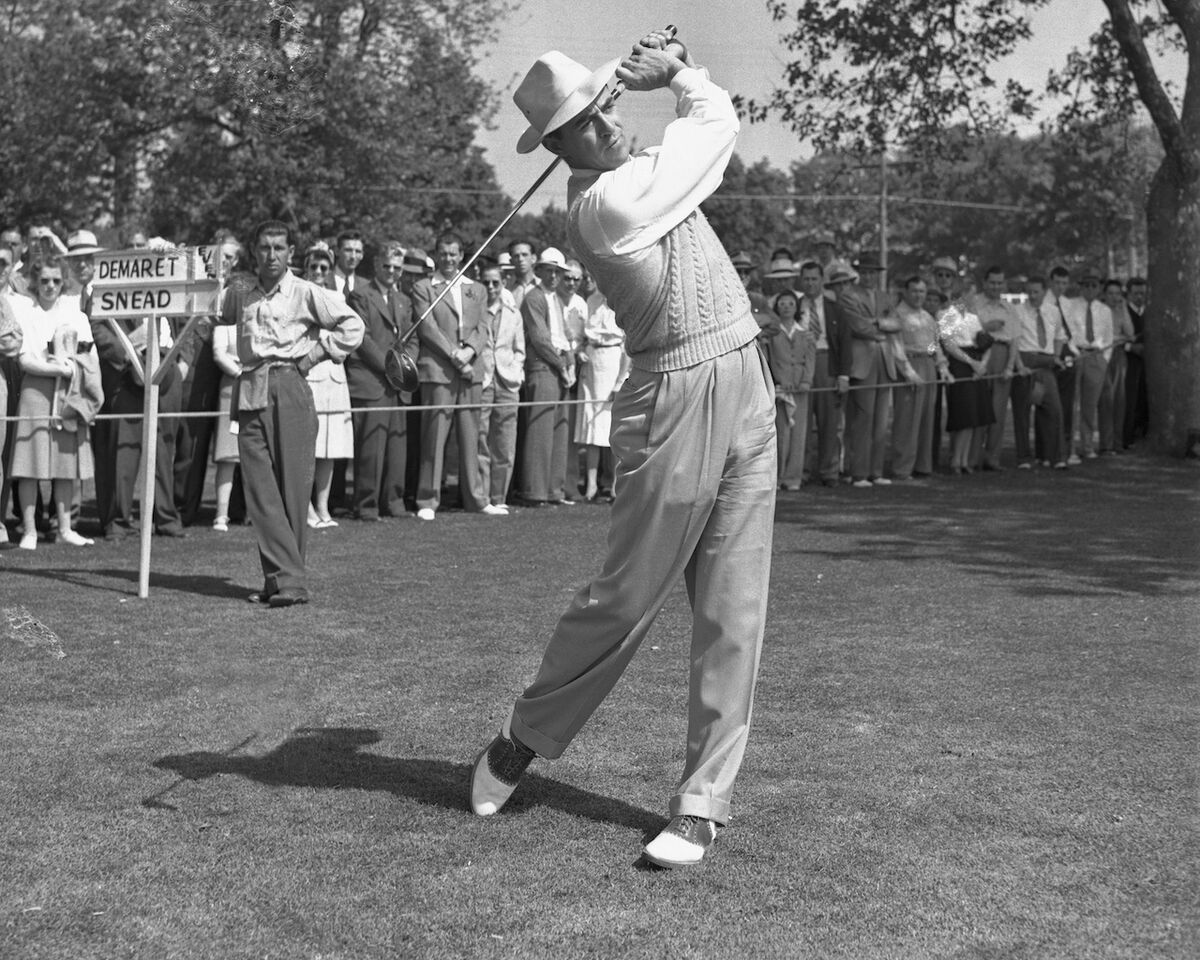 Snead's golf swing is still considered one of the greatest ever. His smooth takeaway and the seamless transition were mimicked back in the day, but few could swing it as sweet as the Slammer.
82 career wins
Seven major championships
42 holes-in-one (with every club except putter)
Four-time Vardon Trophy winner (lowest scoring average)
The Golden Bear played in the same era as some of the all-time greats, including Palmer, Watson, Trevino, and Player. That makes Nicklaus' accomplishments even more impressive. Everyone knows his 18 major titles, but Jack also finished in the top-10 73 times and in the top-5 56 times.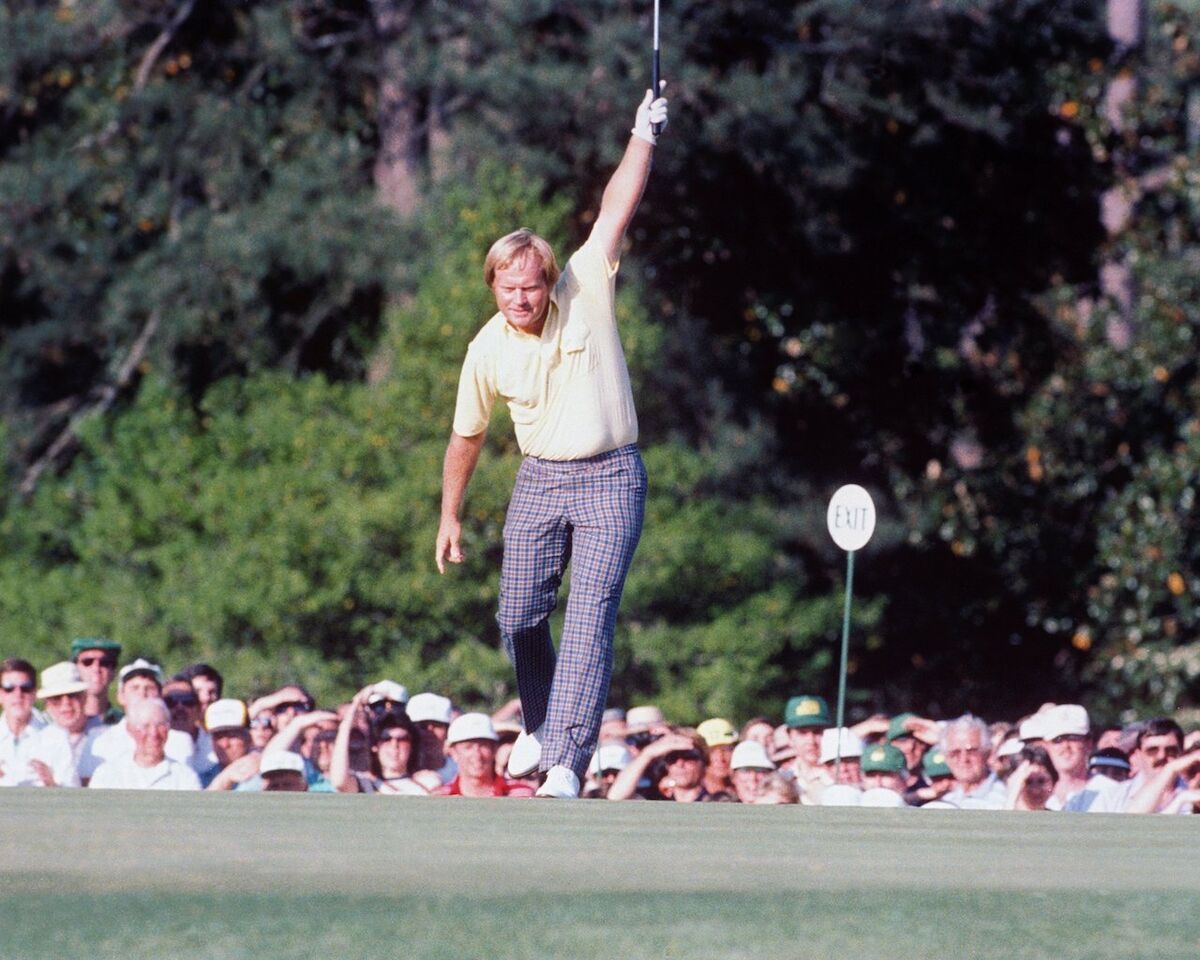 Nicklaus had an outstanding PGA Tour career, but it's worth noting that he also went on to win eight majors on the senior tour, now known as the PGA Tour Champions. Nicklaus opened a lot of eyes to the possibilities on that circuit.
73 career wins
18 major championships
$5.7 career earnings
Eight-time PGA Tour money leader
Put simply, no female has been as important to the game of golf as Annika Sorenstam. With her career basically running parallel with that of Tiger Woods', golf was in an amazing place in the late 1990s and into the mid-2000s. The Swedish Sorenstam reached rare air not only in the U.S. but across the world.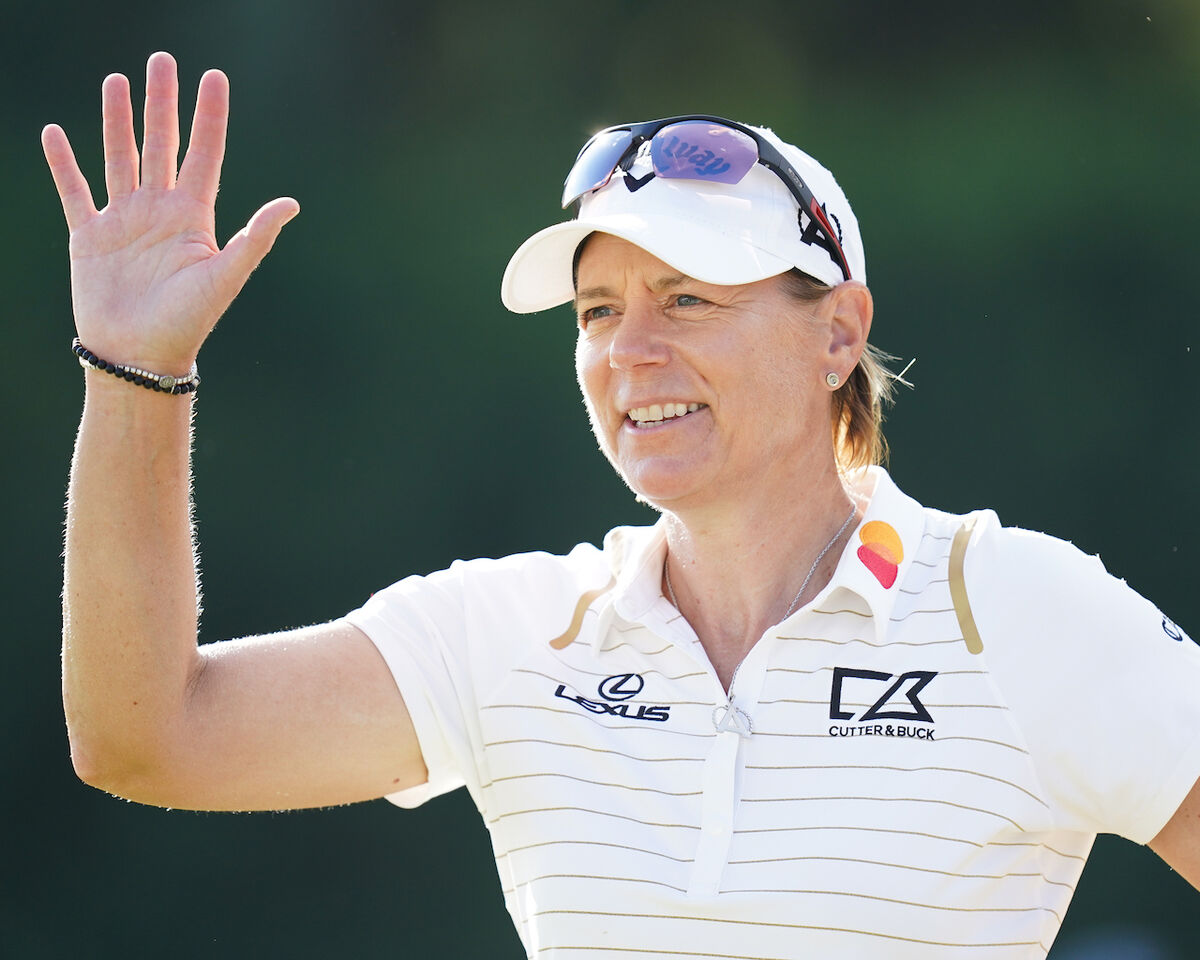 As Annika re-wrote the LPGA record books, she also managed to earn over $1 million every year from 2000-2006, something that was at one time, unimaginable. She won Player of the Year eight times and is directly responsible for countless young girls taking up the game of golf. Some of whom are LPGA players today.
72 career wins
10 major championships
$22,577,025 career earnings
60 weeks at No. 1
Tiger Woods is the least surprising name on this list. Since turning pro in 1996, Tiger has completely turned the game of golf on its head. Everything from course design to earnings to products has all been touched in some way by the GOAT. From winning his first major at the 1997 Masters to his most recent one, the 2019 Masters, Tiger has transcended the game in ways that are incalculable.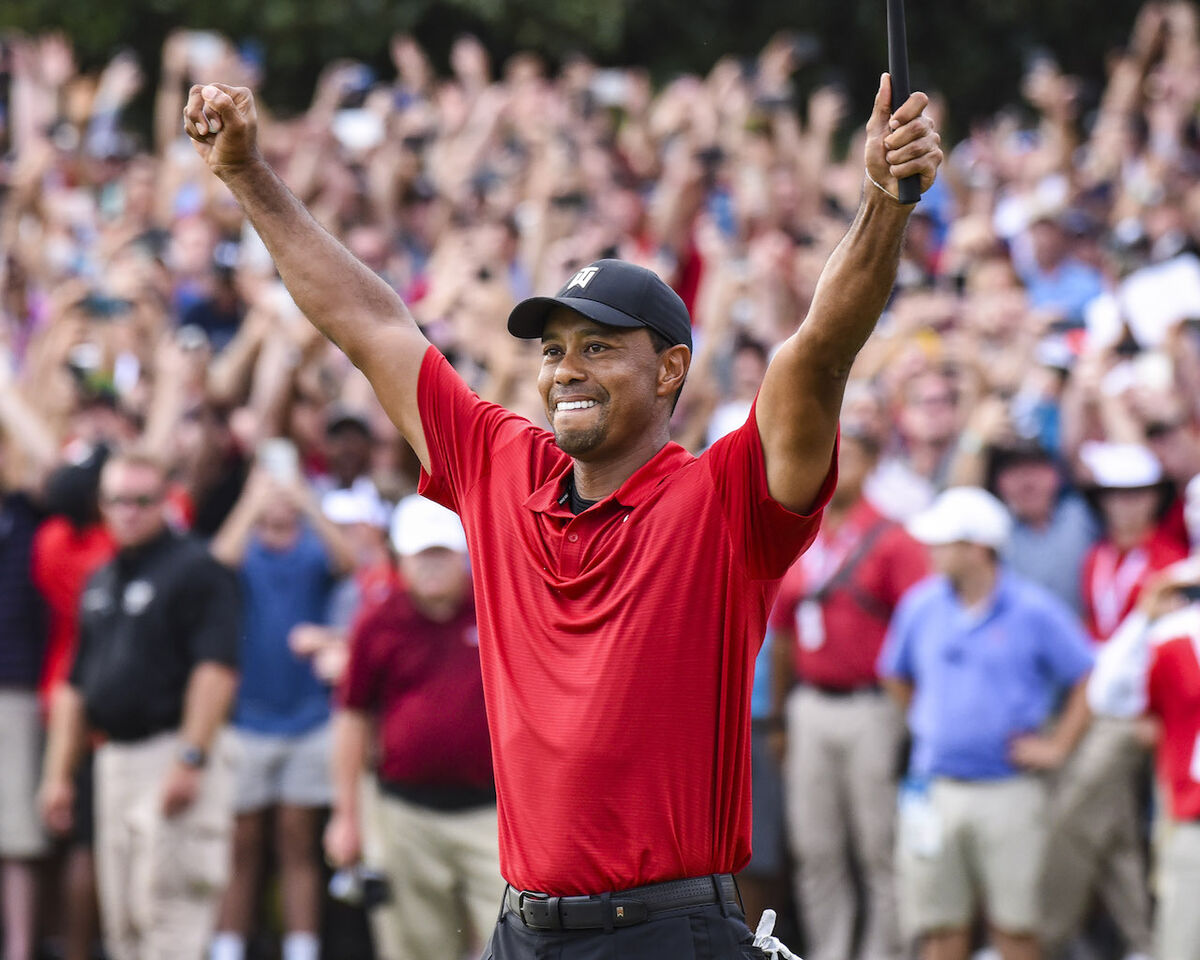 Tiger is the only player to have won all four major championships in a row, known as the Tiger Slam. Woods won the British Open, U.S. Open, and PGA Championship in 2000 and followed that up with a victory at the 2001 Masters. He also holds the best scoring average in PGA Tour history and was voted Player of the Year 10 times.
82 career wins
15 major championships
$120,851,706 career earnings
281 weeks at No. 1