Golf Gift Ideas for Dad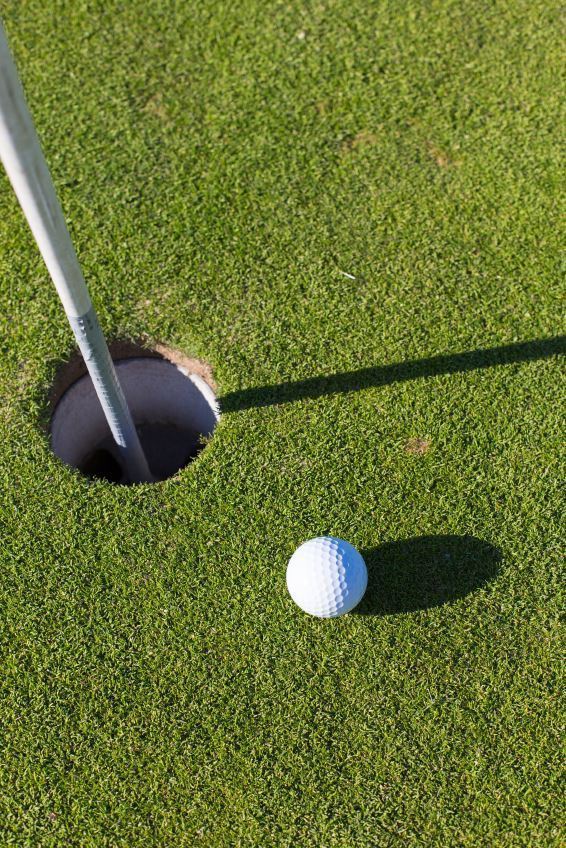 Someone does not need to have an extensive knowledge of golf to be able to present their dad with a great gift that is associated with the sport, nor do they need to have incredibly deep pockets. Golf gifts can be as simple as golf shirts or head covers for clubs, but they can also be as complicated as a GPS unit that tells a golfer how far it is from their ball to the hole. Regardless of how little you may actually know about golf, it is still possible to make your dad smile with a little guidance.
Inexpensive Gifts
Head covers for golf clubs make an excellent gift and there are a wide range of them available at pro shops and online. Sites such as Gifts.com have head covers in the form of the mascot from your dad's favorite major college, for example. For the dad that hits more than his share of golf balls into the water hazards, there are golf ball retrievers on telescoping handles that can get those brand new balls back. You can't go wrong buying dad golf polo shirts, ball caps, windbreakers or raingear. Golf umbrellas that come with dad's favorite National Football League team's color and logo are a thoughtful gift that can get some use when the weather turns sour during a round of golf. Personalized ball markers and tees can be ordered online with little effort from such websites as Golfsmith Golf and Tennis.
GPS Units
If your father is a hard core golfer, then possibly the best gift you could give him is a GPS unit such as the Sonocaddie V300 unit. This electronic device shows the golfer's distance to targets such as the green, water hazards and sand traps as well as any spot on the actual golf course and displays where the golfer is on the course and hole at all times. There are wonderful features such as a digital scorecard and a distance calculator that can let your dad know just how far he has hit each and every shot. This incredible gift can hold the information regarding as many as 30 golf courses at one time. Such a gift can be purchased for less than $400 as of 2009, but it would be used over and over again if your father is tech savvy enough to be able to figure it out.
Medium Priced Gifts
Medium priced gifts for the golfing dad include range finders which can tell him how far he is from the hole. A good pair of sunglasses is also a thoughtful gift, as are golf gloves. Instruction videos and/or books can help your father to improve his skills. A golf organizer storage case can keep all of dad's golf equipment in one place and fits handily into the trunk of his vehicle. Practice equipment like an electronic mat can improve your father's scores by making him better on the greens. Novelty gifts include golf-themed cuff links, golf lamps, golf mugs and coolers in many forms that can keep beverages cold on the course.
Resources