Artificial Turf vs. Natural Grass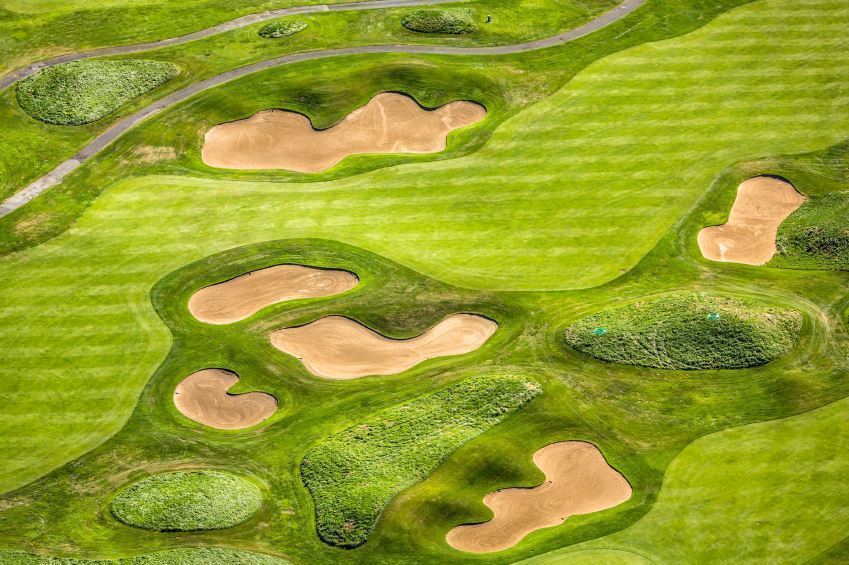 Artificial turf is in wide use on some golf courses. No, it is not a substitute for lush fairways, but there are a few courses that have gone to artificial turf golf greens. It has also become very popular as an at-home product. Golfers who like to practice their short game or who will take the time to put up a net will be able to practice their game at home as readily as they do at the range or the course. Can artificial turf ever rival grass in the golf community?
Artificial Turf in Poor-Weather Areas
Artificial turf holds up much better in poor weather than natural grass. Artificial turf has gone through several levels of improvement since it was first installed in Houston's Astrodome in 1965. In many instances, the surface feels very similar to grass and it is much easier to maintain. Given the choice of a poorly maintained grass surface with dry spots, holes and other deformities or a well-maintained artificial turf surface, many golfers would go for the artificial turf. However, given a choice between an average-to-good grass surface compared to a top-of-the-line artificial turf surface, nearly all golfers would prefer the grass surface.
At-Home Practice
A section of artificial turf in a home practice situation is great for a golfer. He knows he can work on his swing without any danger of digging up his lawn. It's easy to maintain as well. Artificial turf surfaces are often filled with a shredded rubber to make the surface more spongy than previous versions. All that is needed is a special turf rake to be used once or twice a week to keep the surface even. Practicing the golf swing at home on a grass surface can be disastrous. Even the best golfer will dig up divots when he swings frequently, and those divots will never look the way the grass surface did originally.
Putting Surfaces
Artificial turf manufacturers have made the most progress on putting surfaces. Using cross-stitched nylon, these greens not only provide a true roll for putters, they also provide an outstanding landing area for pitch shots with a true bounce. Most golfers prefer natural grass because of tradition and natural beauty, but many open-minded individuals find artificial turf putting surfaces to their liking.