Golf Swing Posture Exercise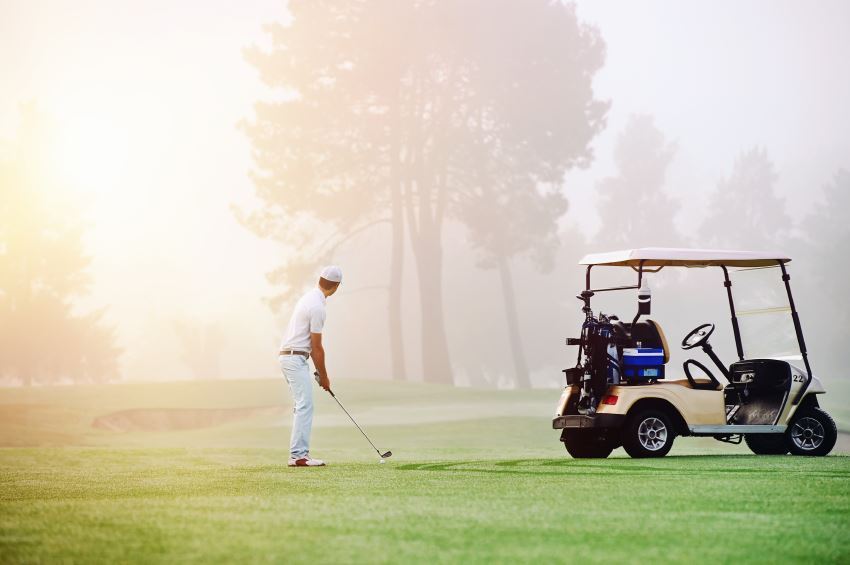 Golf is a game that has undergone many changes over the years. One of the biggest changes concerns conditioning. In the 1960s and '70's, players rarely seemed to pay any attention to conditioning and many players appeared overweight and out of shape. In the last 20 years, that has become the exception. Golfers at all levels try to condition themselves, and exercises that support a golfer's stance and posture have a positive impact on a golfer's game.
Core exercises
Building core strength will help a golfer's posture significantly. One of the best way to build core strength is to sit on an exercise ball and do curls with dumbbells. Sit on an exercise ball and find your balance point. Do arm curls with 5-pound dumbbells by alternating with each arm. Do 10 curls with each arm, take a 30-second break and repeat the set.
Lower back stretch on an exercise ball
Put your stomach on the exercise ball with both hand on the side of the ball. Roll down the ball so that only your head is on the ball and then roll back up so your midsection is over the middle of the ball. Do this 10 time, take a 30-second break and do it another set.
Lumbar bridge
Lie on the floor with your knees bent and your feet flat on the floor. Hold your spine flat and then press up with your hands so your buttocks are off the floor. Hold the position for five seconds and then lower the buttocks. Repeat this 10 times, take a 30-second break and then do another set.