What Equipment Is Needed to Play Golf?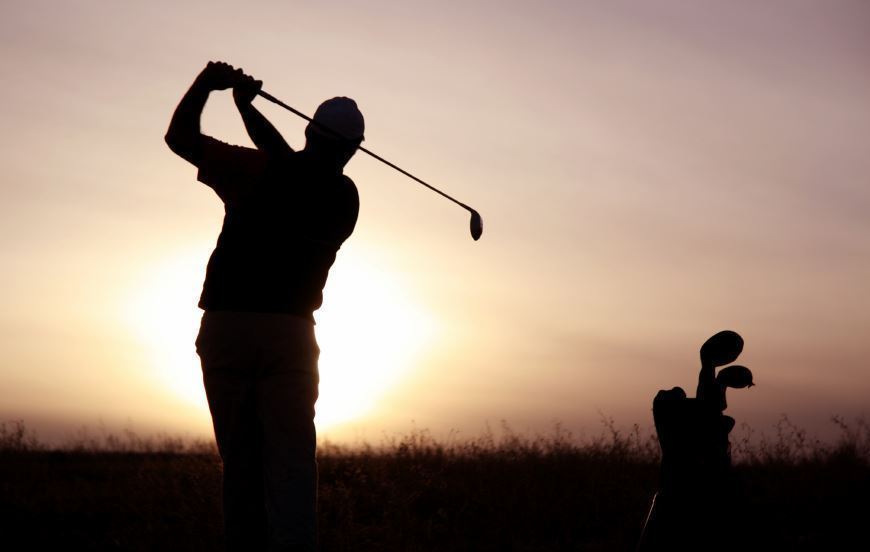 Golf appears to be a very complicated and intricate sport to those that are interested but have never played the game before. They may see a friend's golf bag with its seemingly endless supply of 14 clubs and they might wonder where to start and how much those clubs cost. A full set of new top-of-the-line clubs can cost well over $1,000 and many golfers pay twice as much for a custom set. While that price could turn a lot of players off, you don't need a full set of expensive clubs to begin playing and enjoying the game of golf.
The basic set of clubs
If you are a beginner and you want to try the game, the chances are you might be able to borrow clubs from a friend, relative or co-worker. If you decide you like the game and you want to get your own set of clubs, you should go for the basics until you are sure you want to make the commitment to the game. The clubs you will need are the driver, the 3-wood, 3-, 5-, 7- and 9-irons, the pitching wedge, the sand wedge and putter.
Golf balls
Golf balls can be expensive, perhaps as much as $36 for a dozen golf balls. New golfers are likely to go through 6-to-8 golf balls for an 18-hole round of golf because there are water hazards and woods and forests that force golfers to lose their golf balls. You should have at least 12 balls with you when you are first starting out and you should buy used or inexpensive balls so you don't lose too much of your investmentl.
Golf bag
Once you buy clubs, you need a golf bag to carry your equipment. Even if you are going to take a cart and are not going to carry your own clubs, you still need to store them. A golf bag needs to be strong to carry up to 14 clubs, golf balls, a golf umbrella, a golf rain suit and food and drink for sustenance. A golf bag can cost anywhere form $30 to $350.