Ideas for Mini Golf Party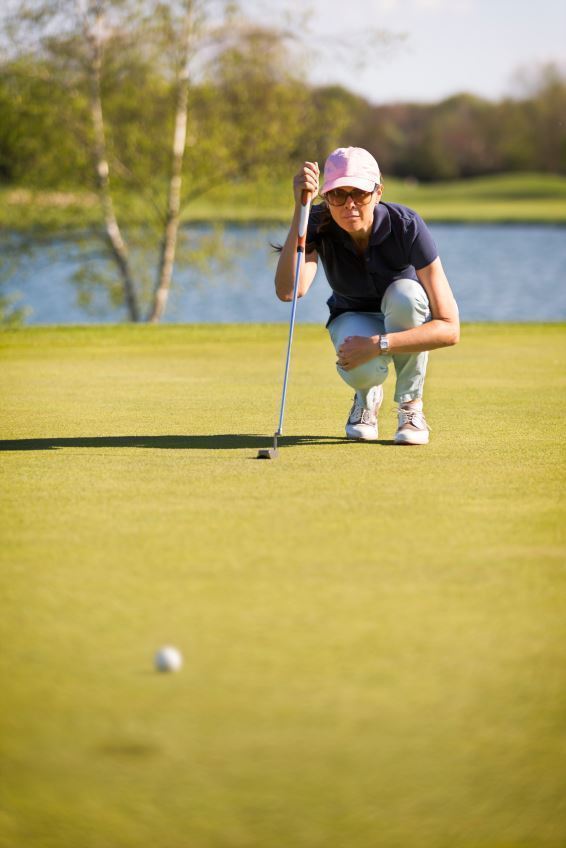 Miniature golf is not only a fun idea for a date or a family outing, but it can also be a great idea for a party or celebration. The relaxed, casual nature of the game makes for a non-threatening atmosphere that can be enjoyed by both adults and children. It can also be inexpensive, especially if you hold the the party at a home. It can be suitable for either an indoor or outdoor party event.
Golf Course Facilities
Contact a miniature golf course in your area to see if they offer party plans and facilities. Some offer theme-based party plans for events such as birthdays. This can save you the hassle of planning a party, and you won't have to clean up after a group of kids when it's all over.
Make Your Own Course
If an outing is impractical or unaffordable, you can host a kids' party that includes a miniature golf course that you make in your own backyard. You can use cardboard tubes with heavy pieces of cardboard attached to the bottom for heads to make golf clubs, or even baseball bats. Teacups set on their side can make serviceable holes, and household items such as old shoes or pillows can be used to create obstacles.
Adult Party
For the adult golfer who is having a birthday, have an indoor dinner party/golf "outing." Decorate the table with green placemats that resemble putting greens, and place a flag in the middle of the table. Glue cards to two upside down golf tees to serve as place cards. For the indoor golf game, make a miniature golf course in your home (use plastic golf balls, of course), making use of staircases and the underside of coffee tables and chairs. You can also hold a putting contest on an indoor putting green.
Work Party
Hold an outing at a mini golf course for work. It is a good way for employees to socialize in a relaxed, fun setting to help build morale or to reward them for a job well done. Since golf skill is less important in mini golf than regular golf, everyone can participate without feeling intimidated. Door prizes featuring the company logo could be given away. You could even divide into teams for some friendly competition and as a way for new employees to get to know everyone.