How Golf Course Management Can Improve Your Game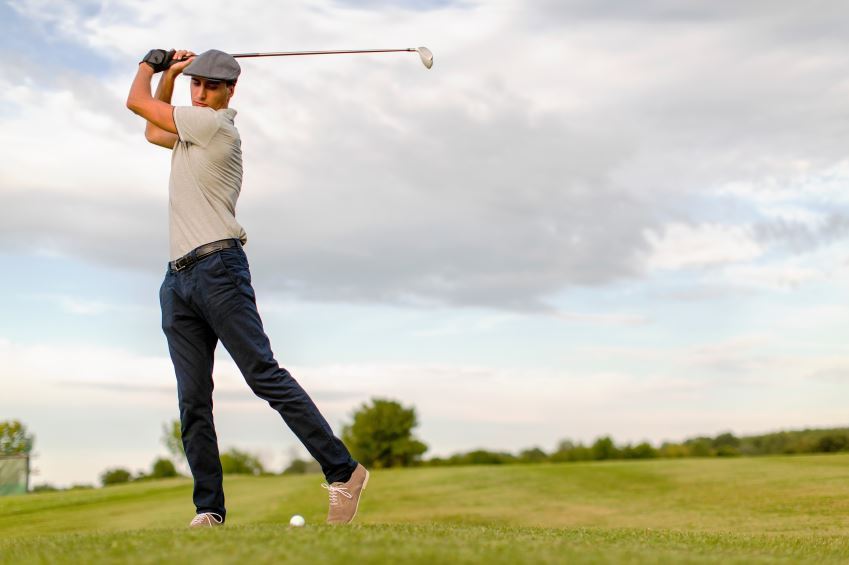 When golfers talk about golf course management, they are usually not speaking about the head PGA professional at the course. Golf course management for a player means understanding how to play the best round possible by using your strengths as a player against the challenges the golf course has to offer. To play winning golf, you must learn to play the course and not worry about what your opponents are doing in their round.
Scoring
When you set out to manage the golf course during your round, you are playing against par. Your goal is to utilize every shot necessary to shoot a score as close to par as possible. If you get together with friends to play a friendly round of skins on the weekends, then you can expect par to win a majority of the holes in the round. The decisions you make as far as club selection, shot selection and relief from man-made obstacles should all be centered around shooting par. For example, if there is a hole at the course you play that has a small creek that everyone tries to drive over, then this presents a golf course management decision for you. Can you drive over the creek? If you can, then does that put you in a better spot to hit the green than laying up short of the creek? When you play to score par, you make better decisions and wind up occasionally putting yourself in position to make birdie.
Club Selection
One of the things that proper golf course management can do is force you to make realistic club selections. In order to make proper club selections, you must first spend time hitting your clubs on a driving range and becoming familiar with the distance each club gives you. You will also want to pay attention to the height you get with each club, and which clubs seem easier to control in terms of placing shots where you want them. Club selection when managing the golf course focuses on the right club to get the job done. If you are more comfortable putting from the fringe than chipping, then use that in your round. If you get more accuracy with your 3-iron than your 5-wood then use that for longer approach shots. Understand your clubs and become familiar with what they can do to help you manage the course and improve your game.
Slow and Steady Wins the Race
Golf course management is more about you and the golf course than it is about you and the people you are playing against. Even weekend golfers get the occasional par or even a birdie, but golfers that learn how to manage a golf course properly learn how to maintain the discipline necessary to score on every hole. Golf course management means understanding that the goal is the final number on the scorecard, and not necessarily trying to outdo everyone from hole to hole. If you get caught up in peer pressure on the course and forget about managing the course, then your score will certainly start to suffer.