Golf Shorts for Women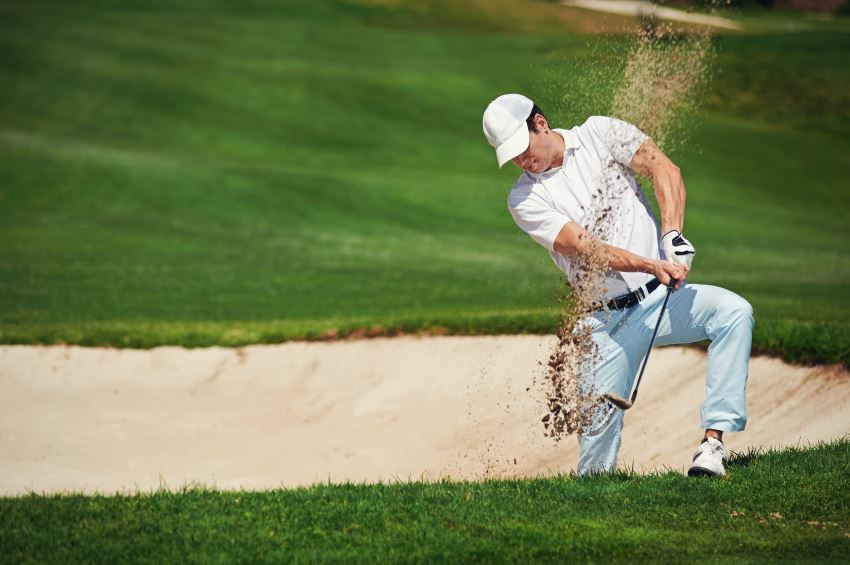 Appropriate women's golf attire has evolved as women have become more important to the success of the sport of golf. This artcile will specifically focus on the impact of the golf short for women and how to dress for your round on the course.
Styles and Designs
Golf shorts come in many different lengths, patterns, colors and styles. Golf is most commonly associated with a preppy plaid or madras prints and bermuda shorts. Cargo shorts are also worn on the course, moreso for women than men.

Colors of golf shorts don't matter as much as the material. Khaki is not an exclusive reference to color. It also refers to the material, which is the cotton blend that distinguishes the short from a mesh basketball short. Similarly, a "golf short" is not a jean short. It can be made from polyester or a poly-cotton blend or 100 percent cotton. It is usually dressier than casual wear and can also be made from "dress pant" material just cut shorter to be the length of a short.

Golf shorts can also come with or without belt loops as this flows from the design on the golf shirt. Trends in women's golf wear is moving towards a shorter length shirt that need not be tucked in, removing the need to wear a belt. Pleats are also options on shorts. Some of the more traditional women's shorts have pleats, many of the newer styles will not. Pleats are a personal preference.

Golf shorts usually have two side pockets as well as back pockets. These are important to hold tees, balls, ball markers, divot tool, glove, score card and anything else you'd need. Pockets are not as that important if you're walking the course and carrying your bag, however it can be cumbersome to repeatedly fish for items from your bag on every hole. Pockets are very useful and it helps expedite play. Pockets become more of a necessity when riding in a cart, particularly one that uses the 90 degree rule. You will find yourself away from your bag more often, walking to your ball and if you forget something you'll need to trek back, wasting time and clogging up on course traffic.
Private Clubs
Always check the dress code of the club you're playing before making any purchases or stepping out of the house to play. Country clubs will always have an inseam minimum, most of the time either 6 inches or longer or a specific number above the knee. This is crucial: If you have been invited as a guest of a member or are playing in a charity tournament, always be sure to ask about the dress code. The club is hosting you, so you should respect their rules.

Cargo shorts are almost always banned and some places might even have a color code as well (such as neutrals, whites or browns). The color rule is very rare and usually only applies to country clubs that have tennis courts so they may have color rules similar to Wimbledon (a player is only allowed to wear white). Country clubs are more concerned with being conservative and maintaining tradition; therefore length, fit, size and material will be paid attention to. The color won't be of a concern as long as your shorts fit the aforementioned criteria, also there should be no words or writing on your shorts, only solid colors or patterns.

Private clubs may also have a belt rule or require shirts to have collars or be tucked in. If that is the case, be sure to wear pants that accommodate that. Private clubs will also pay attention to the fit, so you should stay away from anything too tight or form fitting. You should also not wear pants that are too baggy, but for women it's better to be looser than tighter.
Public Courses
Public courses will not have as stringent rules, however the tradition of golf should be respected no matter what type of course you're playing. Some public courses allow players to wear jeans, but that does not mean you should, if you can help it. Many high-end public courses will have a dress code; although it will not be as restrictive as a private clubs, it still exists. Do your best to obey the dress code within your means. Always keep in mind that golf is a sport of distinction and class and try to treat it as such. If anything, you'll be seen as a true player of the game and not a weekend hacker.
Tips
Above all else dress comfortably; you'll be playing 18 holes which can take anywhere from 3 and 1/2 to 5 hours depending on the format, how you're traveling the course, and how busy play is that day. You don't want to wear something that you can swing, walk, sit, stand and bend in without being awkward or self conscious. Chances are it will also be hot, so stay away from materials that don't "breathe" and are heavy or dark in color.

If you're still unsure of what to wear, take a look at some of the LPGA Touring pros and check out what they wear every week during tournament play. Those women can give you a good idea of what is current as well as acceptable in regard to proper golf short length and style.