Best Band Exercises for Golf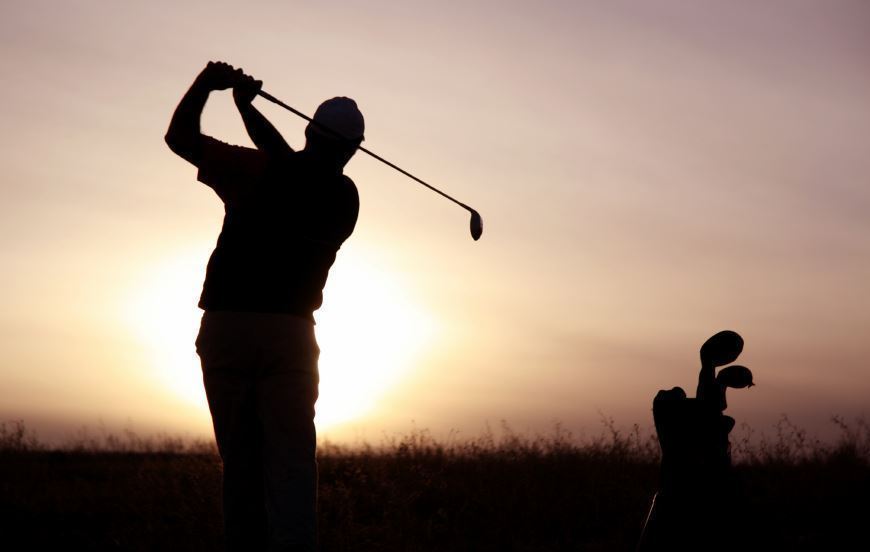 The resistance band provides a number of exercise options for those who want to improve their overall conditioning and strength. It can be particularly effective for golfers who are trying to build strength in their core and upper body. Older golfers who have found that they are losing a bit of distance may get some relief in that area by exercising with a resistance band.
Seated Row
Wrap the band around a solid object in front of you and sit on an exercise ball (preferred) or a chair. Start off with your arms extended. As you tense your back, pull your arms in with your hands facing each other. Release your arms and go back to the starting position. Repeat this exercise 10 times.
Chest Press
This exercise works best while sitting on an exercise ball that forces you to balance, but it can also be done on a bench or a chair. Wrap the band around a strong object (hook, chair or table) behind you and hold the handles. Start off with your elbows bent and your arms parallel to the ground. Press your arms out but do not lock your elbows. Repeat this 10 times.
Biceps Curls
Stand on the resistance band and put the handles of the band in your two hands. Your palms should be facing the ceiling. Bring your hands up to your shoulder and then lower them to waist level, perpendicular to the floor. Repeat this exercise 10 times.