Drills to Correct Swing Plane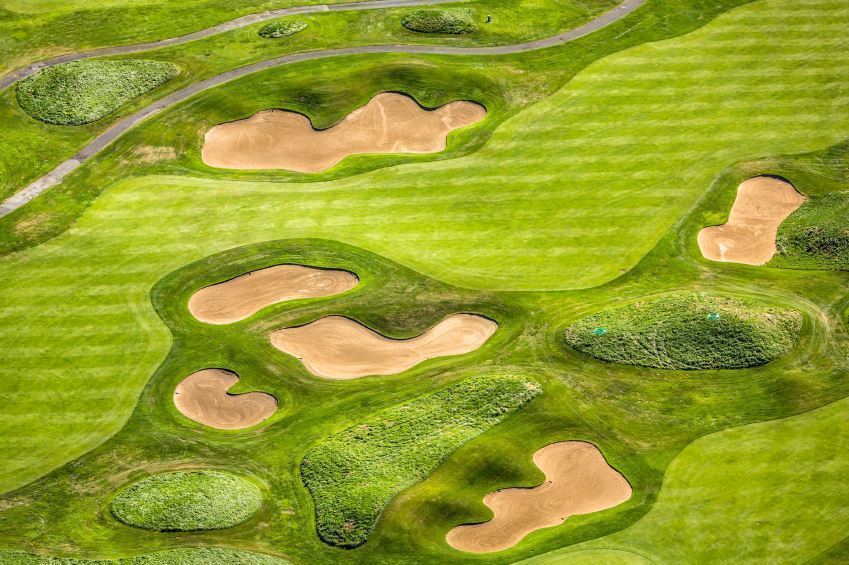 Sometimes a swing can get out of order. When a player goes into a slump, one of the things a golfer is go to the driving range and work his way out of it. However, sometimes a golfer needs to do drills outside of the practice facility in order to get the swing back on the right plane and back on track.
Drill to Increase Wrist Strength
One of the things that a golfer will do on occasion is collapse his lead wrist on impact with the ball. This will keep the golfer from getting a full follow through and the most out of his swing. In order to get more responsive and stronger wrists, hold the club in one hand at the grip and raise and lower the club slowly. Do this 10 times, take a two-minute break and do it 10 more times.
Positioning Drill
The golfer's swing will lose its consistency if the feet do not remain in the proper position. To do this next drill it is best to have a partner, although you can do it by yourself. Put a golf tee in the ground and line up in the hitting position. Take a backswing and have your partner look at your feet to see if they remain in the starting position or if you have moved them. If you have, you will lose much of your accuracy. Work to keep your feet in the original position. Take 10 backswings and have your partner tell you how many times you performed the drill without moving them.
Quarter Drill
This drill is to improve your balance. Take your driver and prepare as if you were going to hit a golf ball. Put a quarter on the top of your left shoe. If you have a balanced swing that is in the correct plane, you should be able to take a practice swing without the quarter falling off your shoe. You must have a slow and complete swing in order to complete this drill successfully. Do not rush your swing or you will fail. Do this drill five times, then rebalance the quarter and do it five more times.