Golf Course Careers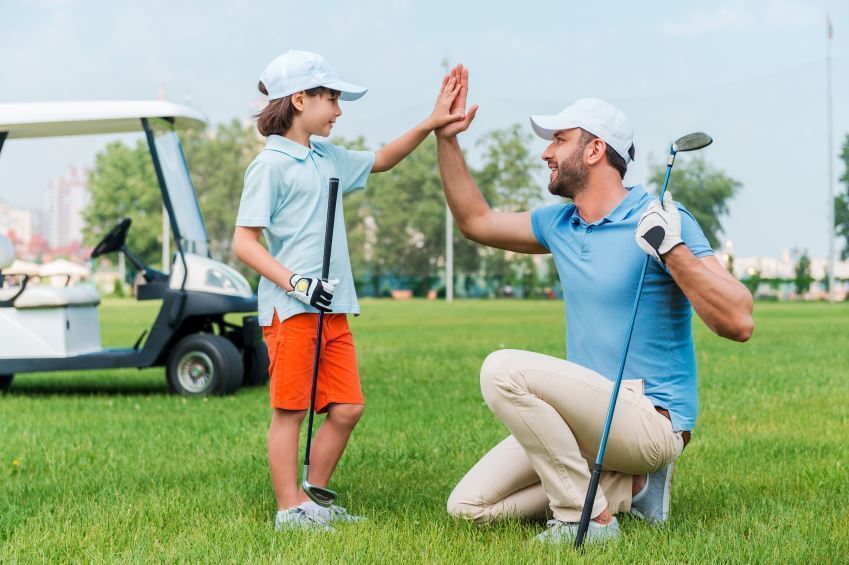 According to estimates compiled by the Professional Golfers' Association (PGA), golf is a $76 billion a year industry and there are over two million jobs available in various aspects of it. And with the explosion of interest in the sport, it will grow significantly in the future. There are over 18,000 golf courses in the United States, but there are also thousands of businesses that are related to the sport such as manufacturers, golf teachers, agronomists and many others.
Not Just Golf Professionals
When most people dream about making golf a profession, they think of only the golfers they watch on television who make tremendous amounts of money working only a few day each week. But they represent a miniscule part of those who make a good living from the game. For example, there are manufacturers like Callaway, Nike, and Titleist and many like them that have thousands of employees to make and sell their products to golfers. Then there are the superintendents that are responsible for the conditions of golf courses. And don't forget that most golf courses have pro shops that sell everything from golf equipment to apparel and they are run by people that generally have a love of the game.
Education, The Key To Success
In the past, you probably would find a job in a pro shop cleaning clubs, and would work your way up based on what you learned. But today, you need to make considerably more effort to turn golf into a worthwhile career. For example, if your passion is to make golf clubs for a manufacturer, first you should learn about various manufacturing processes at your local trade school or get a manufacturing degree from a university. In fact, many of the innovations in golf equipment have been due to aerospace engineers who were laid off from the defense industry in the 1980s. And in the past, a golf shop made money almost in spite of itself; but today, with competition from the big-box sporting goods stores and the Internet, it must hire trained business professionals in order to succeed.
How To Start Your Career In Golf
Since the game has become so specialized, you'll need to decide what aspect of golf you'd like to pursue as a career. For instance, if you are a superior player, you may decide that teaching golf is how you'd like to make a living. But that skill can be honed not only at a golf club but at a high school or university. Or if you'd like to manage a country club some day, there are college programs that will teach you all aspects of club management such as inventory control, personnel management and building maintenance that are critical for success in that business. Regardless of what you decide, a mentor can be of extreme value to you after you have made a decision about where you'd best fit into the game. Also, check out various websites that advertise jobs specifically in the golf field. (See Additional Resources)