Types of Golf Hats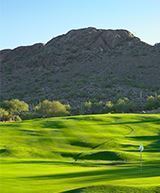 Want to look more stylish on the course, especially if your game is not always up to par? Try a new golf hat. They're not just for keeping the sun out of your eyes and protecting you from sunburn these days. In fact, they've become more of a fashion statement than a practical accessory, though they still fit the bill as both. Whether you want to wear a straw hat like Greg Norman, don a cap like Tiger Woods or choose your own style, there are hundreds of different types from which to choose.
Ball Caps
A ball cap is a solid and inexpensive choice, as a good-quality version costs $15 and up, depending on the style and brand. Hats made of lightweight materials are best, and choose one with an internal sweat band that will help keep perspiration from running down your face. Your hat also should feel comfortable when you take a full swing.
Find one that also offers plenty of ventilation, such as mesh backing.
While ball caps are good for shielding your eyes, they are less fashionable if you're playing at a country club or an elite course, as opposed to a public 18-hole course.
Visors
Visors are typically priced roughly the same as ball caps but are perhaps more stylish, and many brands even offer mesh insets for more comfort. They are available with a spandex stretch band back, which will fit any head size, or with a Velcro band. On the plus side they provide great ventilation, making them a favorite of many touring pros.
One downside to visors is that they don't offer any protection from the sun on the top of the head, which can be a problem for some male golfers. So if you don't have much, or any, hair up top, visors aren't the best option.
Bucket hats
Bucket hats are increasing in popularity, as they are comfortable and provide a good amount of shade. They are generally made from soft cotton fabric, such as canvas or denim, and typically cost anywhere from $6 to $40 or more, depending on the quality. A mesh bucket hat can be pretty cheap, usually less than $10, and will provide not only shade but ventilation.
By comparison, a Gore-Tex bucket hat costs around $40 and is good for playing in wet weather.
Wide-Brim Hats
In addition to looking stylish, wide-brim hats provide extensive protection from the sun, from the face to the neck. Straw hats, panama hats and fedoras all are included in this category.
Wide-brim hats are lightweight and cooling during hot weather. They are typically made of a cotton or polyester mesh and don't shrink. They also are an excellent choice if you're playing an upper-scale course and want to look your best and impress your fellow golfers.
Straw hats are a bit pricier, however, ranging from $20 to $50 or more, with a Greg Norman-style hat is at the upper end of that price range.
Miscellaneous
There are many types of novelty hats. You can channel your inner "Caddyshack" and sport a camouflage bucket hat like the one Bill Murray wore in the movie. Another fun choice is the Astroturf golf beanie, complete with a flagstick, ball and green. There are even visors that come with their own fake hair.
The possibilities are limitless, and they don't have to strain your budget, as they're generally affordable.