5 Best Value Golf Drivers That Always Perform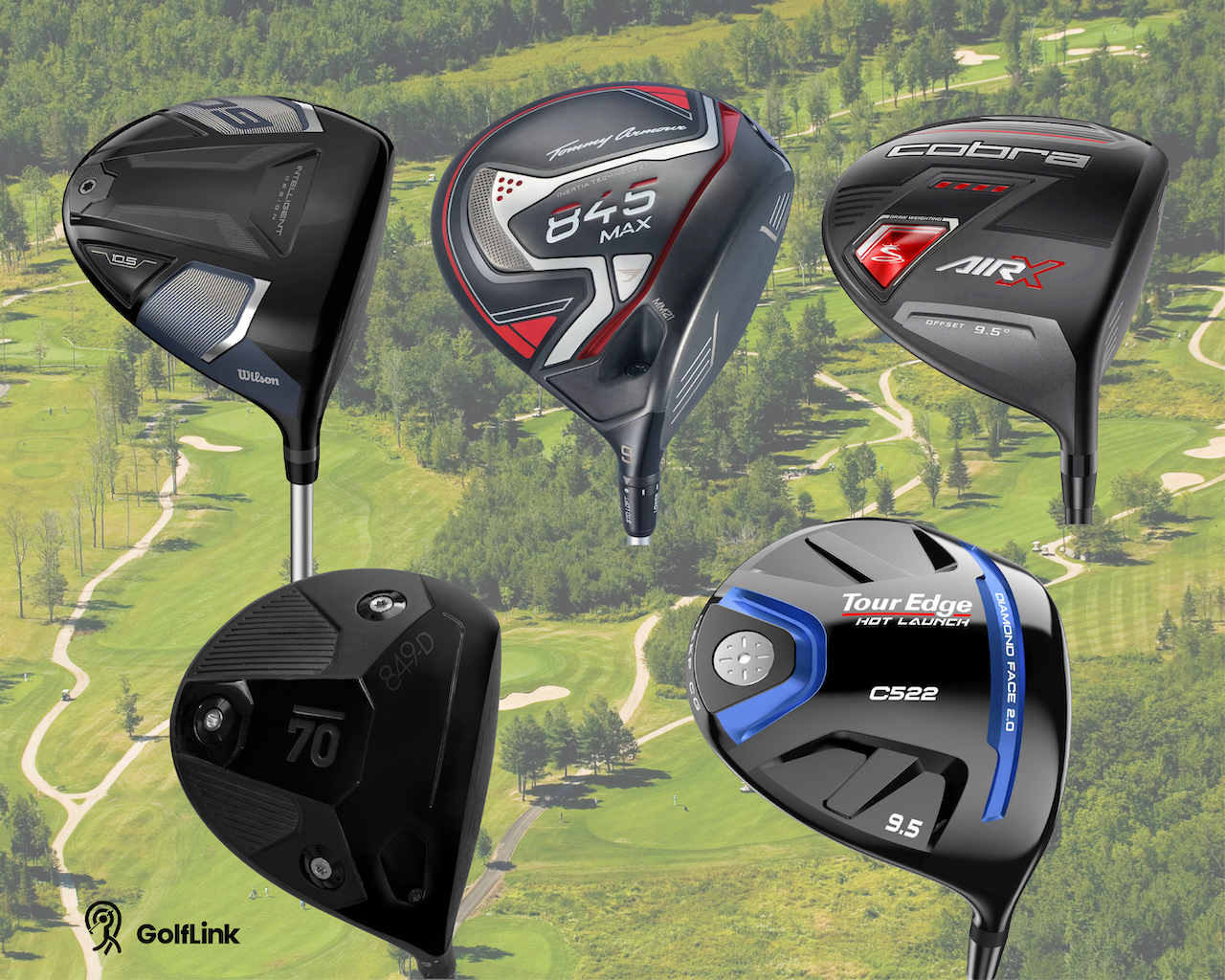 Finding the best value in a golf driver is difficult with so many models and price options available. You don't really need to spend $500 or more to get the most bang for your buck. These five drivers will give you big results on the course while leaving a little extra cash in your pocket.
Value in Drivers
Just because you're looking for value in your driver purchase, or any golf purchase for that matter, doesn't mean you have to sacrifice quality and performance. Today, many of the high-end materials used in the most expensive drivers are also used in drivers that cost less. You don't have to pay $500 or more to get the latest and greatest driver technology. Consider the materials, shaft, adjustability and technology that make up the driver, and don't always assume the more you pay, the more you get.

Materials
Carbon is the new king of driver material, as indicated by the recent release of the TaylorMade Stealth driver, which retails at a base price of $579.99. The more carbon, the lighter the driver head, which means faster swing speeds. The more a manufacturer can tout increased swing speed, the more it resonates with the average amateur golfer.
However, most OEMs have access to the same materials, and it's up to their R&D teams to make the most of those materials. You can find plenty of driver models at friendly prices with titanium heads and carbon plates.
Driver Shaft
Shafts are a big differentiator between top-priced and value drivers. This applies in both quality and quantity. Oftentimes, drivers that cost $500 or more have higher-end stock shafts and numerous other shaft options available at no charge or for a slight upcharge.
Drivers in the less expensive tiers also have stock shafts that the manufacturer has paired with the head to make a club that appeals to a wide variety of golfers. In addition, you'll find many reputable shaft brands in less expensive drivers.
Adjustability
More adjustability typically means the driver will be more expensive. Removable weights and adjustable hosels cost more to manufacture than an affixed head, so any driver that has those extra bells and whistles normally costs more. Again, those features don't necessarily equate to being a proper fit for every player.
New Technology
Anytime new technology is introduced it usually costs a little more to get your hands on. Unless it's fully patented and the particular club manufacturer owns all of the rights to that technology, you can often find those breakthrough technologies duplicated by other brands as time goes on.
Extras
The extras that go along with the driver head and shaft also add to the total cost of the driver. If a club has a $12 stock grip as opposed to a $3 stock grip, that is factored into the price. Headcovers are also a factor, with more demand on club makers to stock drivers with a headcover that looks sleek and catches your eye.
Marketing
Last, but certainly not least, a big difference between the most expensive tier of drivers and more modestly priced drivers, is marketing dollars. Companies that retail a new driver for $550 put significant marketing budgets behind launches, commercials, professional staff, online advertising, and much more. While the perfect driver for you might cost only $300, you can't help but see the $550 driver you see everywhere you look.
Top Models
Here are a few of the top driver models that we feel will give you the most bang for your buck. They fit a broad spectrum of golfers and all of them will leave you with a few extra bucks to spend on a new golf outfit or a round at a nice course.
Cobra AIR-X OS Driver: $349.99
Coming from the same manufacturer that helps Bryson DeChambeau hit rockets, the Cobra Air-X OS driver can be a game-changer of its own. At $349.99, this driver comes in three different lofts (9.5, 10.5, 11.5) and has a Cobra Ultralite shaft which weighs only 48 grams. In addition, the club has a hosel design that aims to eliminate the dreaded slice. Faster, straight, and less expensive. All wins in our book.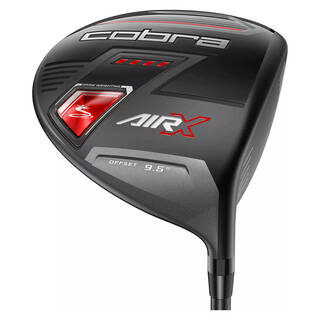 Tommy Armour 845-MAX: $249.99
Tommy Armour, the brand, has been around for over 50 years, and yet still seems to be a bit unheralded. This 845-MAX driver is easily a gamer for many amateur players. Its main design trait is FLEX-11, which is a face design that has 11 different thicknesses to produce faster ball speeds on off-center hits.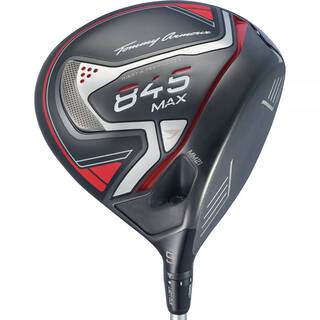 The driver has an adjustable hosel with six setting options that allow you to adjust the loft to hit lower or higher shots, and shape bias to promote your choice of a draw or fade. At $249.99 this driver is a steal.
Sub 70 849D: $349.99
Sub 70 is a direct-to-consumer golf brand that has carved quite the path in the golf industry over the past few years. One of its hallmarks is creating clubs that produce results on the course and look great at a palatable price point. The 849D driver checks all of those boxes and a few more.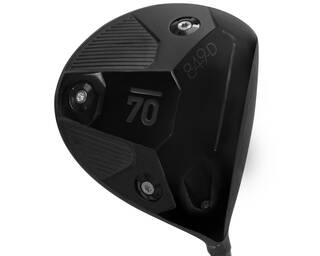 The driver was designed to promote a draw but there are 20 grams of adjustable weighting for you to fine-tune to your shot shape. The stock shaft is a Project X HZRDUS Smoke Red RDX 50 5.5 and Sub 70 offers plenty of other options. At $349.99 and with Sub 70's 60-day guarantee, you can't go wrong. If you're a single-digit handicap, look at the Sub 70 849 Pro driver.
Tour Edge Hot Launch C522: $249.99
Tour Edge took some of the incredibly successful design traits from its Exotics lineup and applied them to the Hot Launch line to create an affordable and high-performing driver in the Hot Launch C522. There is also an E522 version that is designed for high-handicap players.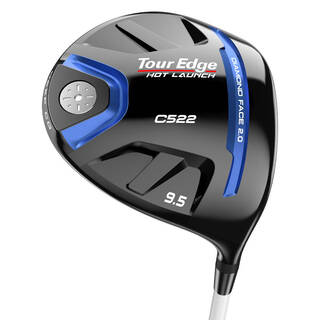 The C522 adopts Diamond Face 2.0 technology which promotes consistent contact and smaller mishits. A rear sole weight gives the driver a very high M.O.I. and a power channel that runs the entire face width of the club increases flex in the face for more pop and distance. The stock shaft is a Mitsubishi FUBUKI HL series that varies in weight but all deliver high launch. All of this for just $249.99.
Wilson D9: $379.99
The Wilson D9 lineup, as a whole, is one of the most technologically advanced collections of golf clubs that Wilson has ever made. The D9 driver is a far cry from Wilson's persimmon days with Peak Kinetic Response Face technology that delivers incredibly fast ball speeds, even on mishits.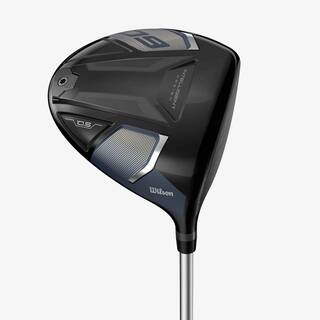 The D9 also has a [K]COMPOSITE CROWN which is made from Kevlar and carbon fiber, so not only does it eliminate vibrations in your hands, it also sounds great at impact. The stock shaft is a Mitsubishi Tensei CK Blue and it's available in 9, 10.5, and 13-degree heads and costs $379.99.
Conclusion
Never fear, affordable drivers that maximize your distance off of the tee exist. Sometimes you just have to search a little harder to find them. Any of the models mentioned in this article are pack a punch in performance and value.