Golf Games for the Wii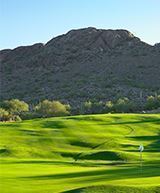 The next best thing to being able to play a live round of golf may be taking up a Nintendo Wii video game. The Wii beats other consoles because it requires the actual physical reactions of playing golf in order to play the best games. You can even enhance the play to a higher level of realism by buying a golf club attachment for the Wii remote.
Tiger Woods PGA Tour 10
A decade of Electronic Arts' devotion to the best golfer in the world has led to this game. This version can be very difficult to master and requires the same kind of dedication you needed when you first started playing golf to get past the learning curve. The courses are probably the most realistic of any golf game to date. The game takes full advantage of the Wii Motion Plus technology (bundled with the game in some releases) to make the act of swinging and putting very nearly the same thing as being on the course. TW 10 is not one of those where you simply pull back and hit and get the same result every time; you really do control the velocity, direction and spin of the ball based on how well you control the club with the remote.
We Love Golf
Far less realistic and difficult than the Tiger Woods game, We Love Golf is a good Wii golf game for relaxing and having some fun. Not as silly or whimsical as some other games, We Love Golf is aimed at novices to video games, but it certainly helps to have a background in golf. It requires precision timing and a sense of your own power as you bring the remote back for a drive. This is also a game that will boost your confidence more quickly than Tiger Woods as you can master it much more quickly. Unless you are acquainted with the mechanics of golf games, you should probably try your hand at one of these before heading for the more sophisticated games like Tiger Woods PGA Tour.
Super Swing Golf
If fantasy and pure fun is your goal in playing a Wii golf game, then this is the one. Leave behind all preconceptions about bringing your game inside and enjoy this one purely as a video game experience. This is one of those games that has a backstory (that you don't have to pay any attention to) as you seek to hit the links. Game play is fairly consistent and can be fun if you are willing to sacrifice realism for dazzling displays of fantastical golf, such as playing in the snow, in a desert or surrounded by lagoons. The courses make little pretense toward authenticity, but the payoff is that some of them can be even more challenging than the realistically rendered courses on the Tiger Woods games.