About Golf Hole-in-One Records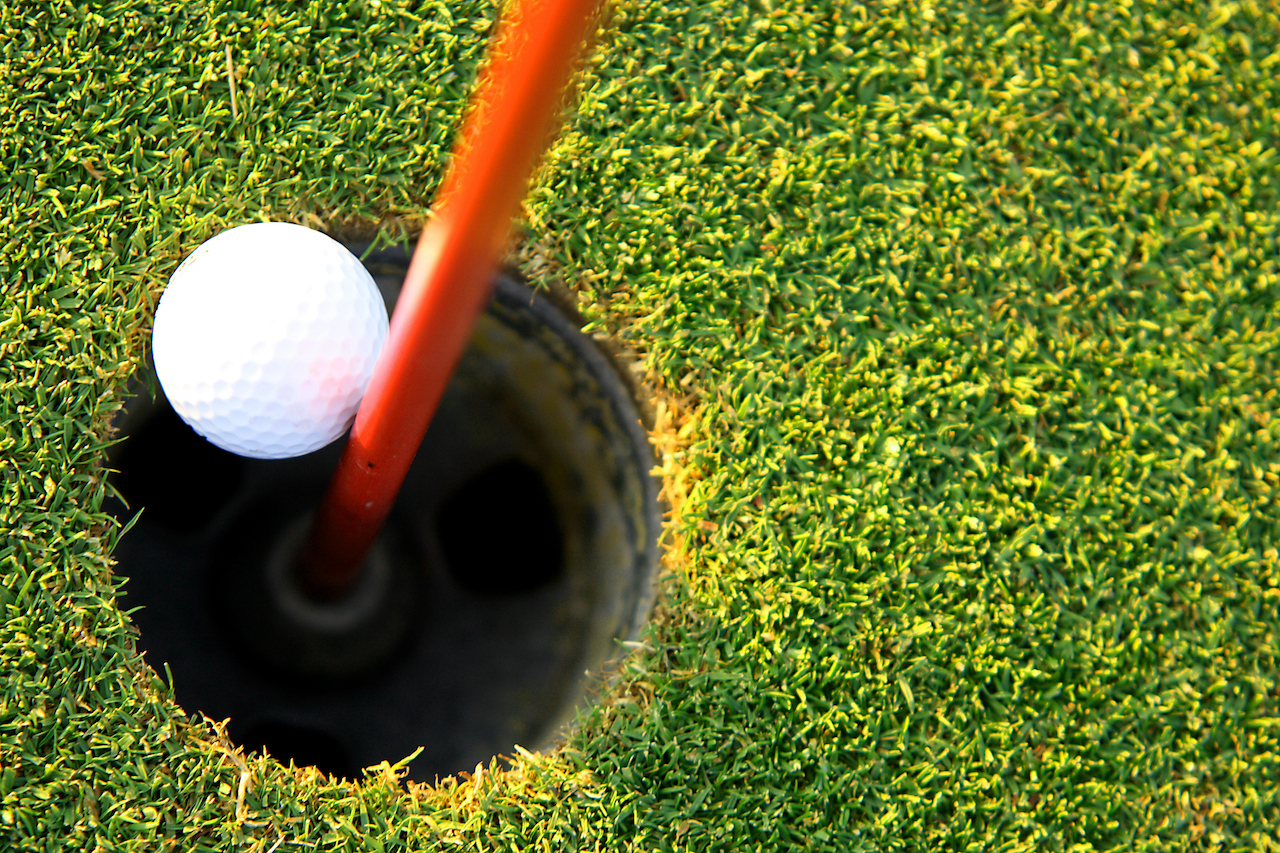 A hole-in-one is a golf shot hit from the tee that goes into the hole on the green. While the vast majority of holes-in-one are scored on par three holes where the golfer is expected to at least reach the green, there have been documented holes-in-one scored on par four holes that are considerably longer. The odds of hitting a hole-in-one on any particular tee shot are estimated to be about 1 in 3,500, so these aces do not occur frequently. However, there is one individual who has more official holes-in-one than any other golfer.
Oldest golfers
Harold Stilson at the age of 101 is the oldest man to ever record a hole-in-one, as of 2009. Stilson scored his ace on the par three 16th hole at the Deerfield Country Club in Florida on May 16th, 2001. Stilson's hole-in-one was the sixth of his golfing career and was hit with a four iron on the 108-yard hole, rolling right into the cup after it hit on the green. Stilson's record as the oldest living person with a documented hole-in-one was broken on April 5th, 2007 by a woman named Elsie McLean, who hit the ball into the cup on the 100-yard fourth hole at Bidwell Park Golf Course in Chico, California. Using a driver, Elsie knocked the ball onto the green where it disappeared into the hole, giving her the record and leaving Stilson as the oldest man to ever have a hole-in-one.
Mancil Davis
Mancil Davis of Texas has 51 official holes-in-one, which makes him the record holder in the category of the most aces by one golfer. Although an amateur named Norman Manley says that he has scored an ace on 59 separate occasions, Davis is recognized as the record holder in 2009 because he has had verification for his accomplishments. Davis was a professional golfer that tried his luck on the PGA tour in 1975 and 1976 before becoming a club pro. In his career, Davis has made a hole-in-one with every single golf club that he carries with the exception of his putter and sand and pitching wedges. His longest came on a 379 yard hole, with his shortest being 124 yards. In 1966, at the age of 12, Davis had a total of eight holes-in-one--and he had three of those in one week. In a span from 1967 through 1987, Davis had at least one hole-in-one each year.
Other records
In 1965, a golfer named Robert Mitera hit a hole-in-one on a par four 447-yard hole at the Miracle Hill Golf Course in Omaha, Nebraska. This had stood for the record for the longest documented hole-in-one until it was beaten by just one yard by Bret Melson, whose ace came in 2007 in Oahu, Hawaii at the Ko'ol au Golf Club. The first hole-in-one to be officially recorded came in the 1868 British Open and was struck by Tom Morris, the junior of the two famous Morris father-and-son duo. A golfer named Bill Higginbotham in 1963 claimed to have scored a hole-in-one on the very first golfing stroke he ever attempted at a course in Indiana; if true then this is a record that obviously will not ever be broken. The accepted record for the most holes-in-one on a single hole over the course of time by one golfer is held by Joe Lucius, who has 13 on the 15th hole at Tiffin, Ohio's Mohawk Golf Club.
Resources
Image: Cappi Thompson/Moment via Getty Images