How Does Someone Get Good at Golf?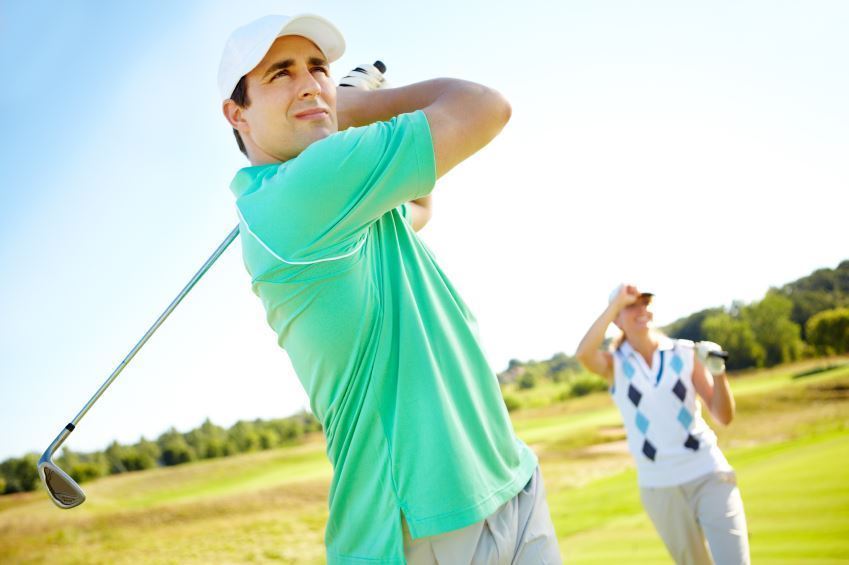 The dream of playing consistently good golf is nearly universal among those who pick up the clubs regularly. There are some players who are more than happy just to walk in the sunshine and enjoy a beautiful day as they play 18 holes of golf. But those players are usually few and far between. When you take up the game, you want to get good at it. It takes practice, education and the ability to learn from your mistakes.
Read About the Game
Reading about golf will give you more of a background of what the sport is all about. You can read about the techniques involved in the swing, what it takes to compete on a course, how to buy equipment, how to putt, how to recover from a poor shot and how to prepare for a tournament. There are many aspects to the game, and it's not just about standing over the ball and putting a proper swing. There is much more to it, and you need to keep the game in perspective. "Golf Digest," a monthly magazine, is an excellent choice because it always offers a number of great ways to improve your games as well as feature stories on how top pros improved their games. "The Four Cornerstones of Golf" by noted teaching pro Butch Harmon and "Five Lessons: The Modern Fundamentals of Golf" by Hall of Famer Ben Hogan are two of the best golf teaching books available.
Go to the Driving Range
Learn how to swing each club and learn their capabilities. The best way to do it is by hitting 10 balls with your driver, 10 balls with your 3-wood and 10 balls with your 5-wood before doing the same thing with your irons. Many golfers think they have to swing hard to get the ball to fly far. That is not the case. By using the same swing with each club, you will learn that each club is capable of hitting the ball a certain distance and that swinging the club hard has nothing to do with becoming a successful golfer.
Take Lessons
You can't be expected to learn the game overnight and do it without any help. A golf pro can give you feedback on your swing and help you improve. In addition to telling you what you are doing right and wrong, he will videotape your swing and show you. Learning the proper swing is the foundation for having a good game, but there are many strategies that you will need to learn to get good at the game.