Best Oncourse Stretches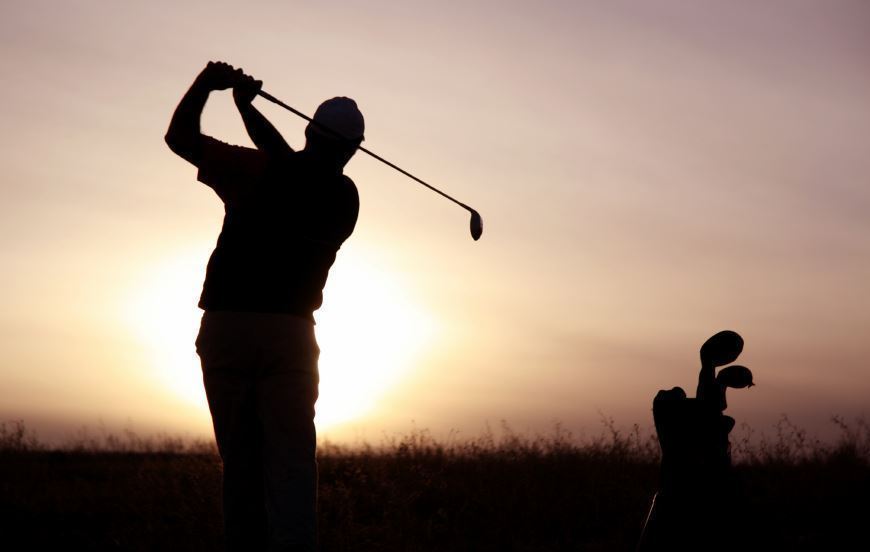 Once a golfer is in the midst of his 18-hole round he usually gives little thought to the idea of stretching as the match is in progress. However, over the course of a 4 1/2 hour round of golf, there are many opportunities for delays and for the back, legs or shoulders to stiffen. This is especially true in the colder months of the year. If a golfer is taking a cart and hits a bit of a backup waiting to hit off the tee or to the green, muscles can stiffen. Here's how to keep them pliable.
Find a tree
Walk up to the nearest tree so you can use it for resistance. Extend both arms at shoulder height to the trunk of the tree. Straighten your back and move your left foot back one step. Do five toe raises with your left foot and then switch positions and do the same with your right foot. This will keep your calves loose and help support your back.
Do the twist
As you prepare for a tee shot after a long wait, don't rush your shot. Instead, prepare your hips and upper body for the swinging motion. Take your club and place it in the crook of your arms behind your back. The club should be at waist level. Twist your hips slowly but steadily to the left five times. Now do five more reps to the right. This will help you get maximum extension on your swing.
Hamstring stretch
On a cold and windy day, your hamstrings can stiffen after as little as five minutes of waiting. Sit on the ground with your left leg behind you and your right leg outstretched. Reach with both hands for the right big toe. Make five stretching attempts. Change positions and do the same with your left foot.