About Golf Scholarships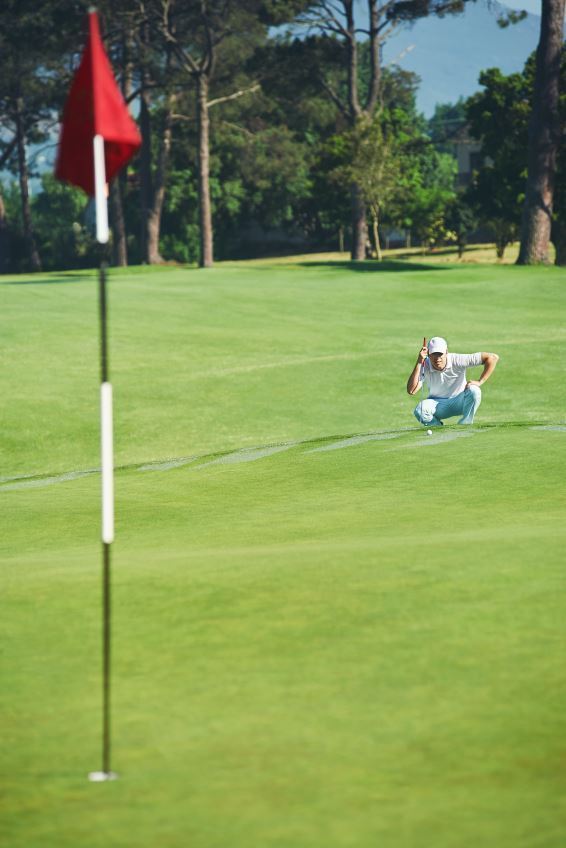 Nearly 500 Division I and II colleges offer men's golf scholarships, and about 300 Division I and II colleges provide women's golf scholarships in the U.S. Understand, however, that many of those scholarships do not offer full tuition. Typically, a college will have a certain number of scholarships or a certain amount of scholarship money available and will divide that money among the team. Still, if you have the talent, even a partial scholarship is something to shoot for.
How to Start
Contact the athletic department of colleges in which you are interested, and ask about the availability of scholarships and what you can do to apply or have the college take an interest.
Market Yourself
Because high school golf doesn't get much publicity and college scouts aren't likely to see you play, you'll have to market yourself using such tools as a highlight video and resume of achievements. Consider hiring a videographer to get footage of you playing.
Ask for Help
Your golf coach may have contacts with college programs, so don't hesitate to ask him for advice or to put in a good word for you. The same is true for the pro at your local course or even other student golfers with whom you compete.
Keep Your Grades Up
Any scholarship is contingent upon getting accepted to college, of course, and that means your grades and test scores (SAT or ACT) need to be sufficient to meet your college's admissions requirement.
Remember Junior Colleges
Many two-year colleges also offer golf scholarships, but they often go unused. Think about attending a junior college to get some of your academic requirements out of the way and to get a real taste of collegiate competition.