Three important steps to lower scores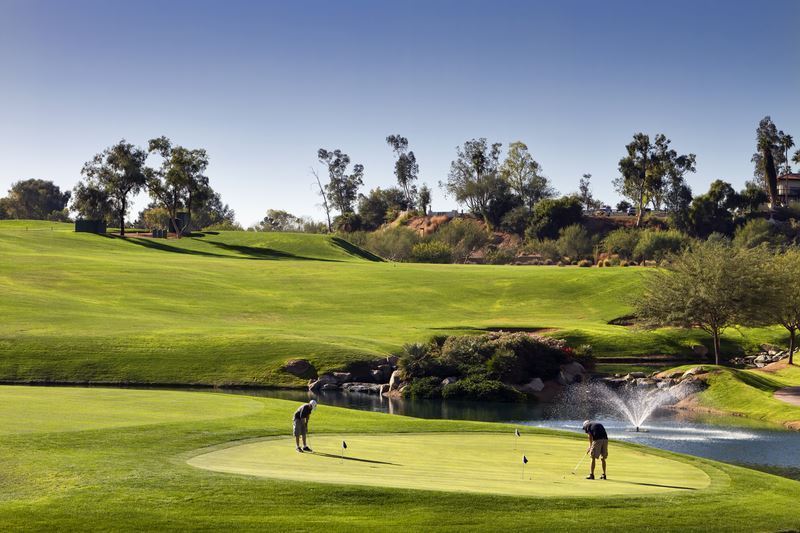 Becoming a consistent golfer means that when you step on the course, you have a certain confidence that comes with knowing that the round of golf you are about to play will not become a disaster. Instead of worrying about the mistakes you make on the course, your mindset is all about succeeding. Once you get to this point, you can take steps that will improve your golf score because you know you have a strong starting point to work from.
Improving your Tee Shots
To get more distance on your tee shots, take your normal stance at the tee. Your feet should be shoulder length apart and your left shoulder should be facing directly at the target. Your left foot needs to be right under your left shoulder. Play the ball about two lengths closer to your front foot than your back foot. As you take your stance, lean a few degrees toward the back of the tee box with your upper body. This is called the power lean and will help you get an extra 10 to 20 yards on your drives.
Long-iron Play
The 2-, 3- and 4-irons are often feared by most high- and medium-handicap players. These are longer and heavier clubs and some players have a bit of trouble controlling them. As a result, their first inclination is to take a tight grip on the club and swing it harder. That's a mistake. To hit the long iron, the player has to let the club do the work. Take your normal grip--not too tight. You should hold it at a "5" on a scale of 1-to-10 and no tighter. Take a full and firm swing, but don't try to move your arms any faster through the ball. Remember to let your hips lead the swing and have your hands follow.
Consistent Putting
There's no reason to take extra time or get nervous when you are on the putting green. Get about 8 feet behind the ball and bend down in a catcher's crouch. Eyeball the path the ball will take on the way to the hole. Notice any breaks or undulations that will send the putt off course. Decide where you have to hit the putt in order to get it to the hole and how hard you have to strike it. Walk up to your putt, take one practice putt and then strike the ball. Don't stand over the ball and over think your putt. If you take any more than 15 seconds, you are likely to feel anxious and putt the ball poorly. Be decisive when putting.