Golf Bag Etiquette in 7 Different Scenarios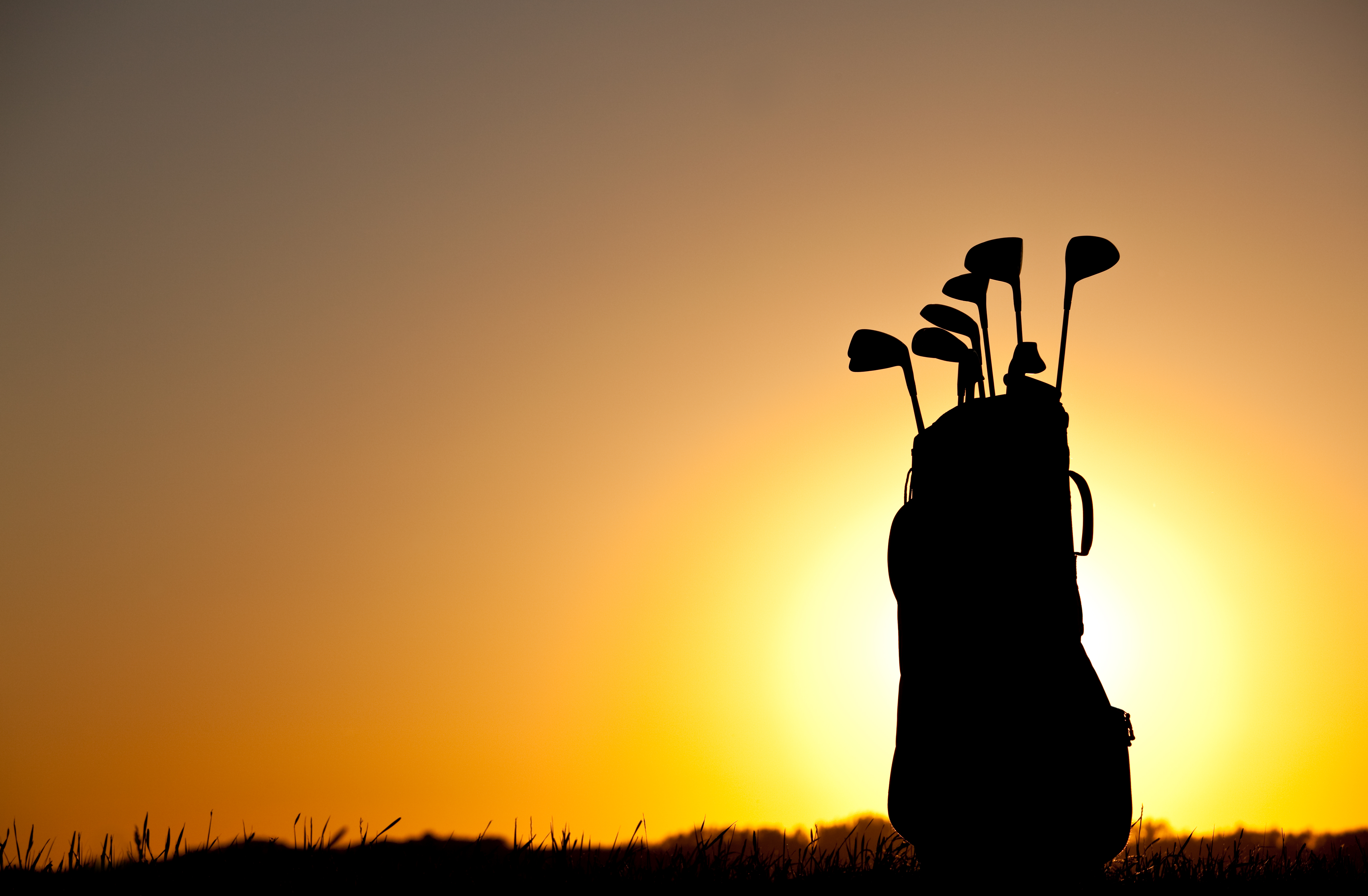 Not knowing where to put your golf bag while on the course can lead to some embarrassing moments. The more you're aware of your surroundings, the more courteous you'll be to your playing partners, and the quicker you'll play. Here's how to park your golf bag the right way on the golf course.
Upon Arrival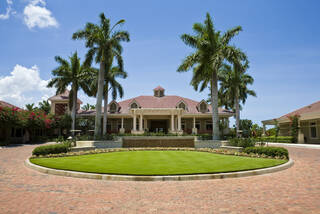 Believe it or not, your golf bag etiquette starts before you even get on the golf course. Many courses have bag drops or areas outside, such as bag racks, for you to place your bag when you arrive. Utilize these areas, they exist for a reason. Doing so keeps your golf bag out of the way of staff and other players arriving and leaving the course.
On the Tee Box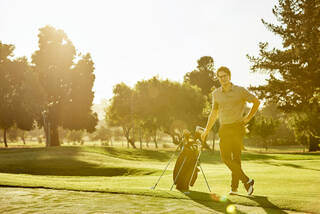 While on the tee box, it's preferred that your golf bag stays just off of the box and in the rough. There's no rule against having your bag on the tee box, but be mindful of how you handle it so as to not damage the tee box in any way.
Another important piece of tee box etiquette is where you place your bag. Avoid any area where your bag might be in your playing partner's line of sight. It's best to avoid anywhere in front of them, no matter how for left or right it is. Always try to park your bag behind the tee markers.
In the Fairway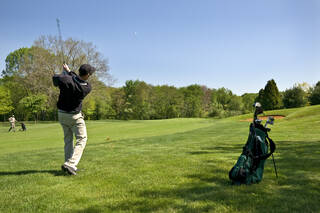 Your golf bag is free to go wherever once you're in the fairways and rough. The main thing to keep in mind between the tee and green is the same line of sight etiquette as noted on the tee box. Try to keep your bag even or behind your playing partners.
In some circumstances it makes sense to trek on 10 yards or so ahead of a playing partner when you're both heading to find tee shots that are on opposite sides of the fairway. If this is the case, use your best judgement. If you're clearly not in the line of their next shot and far enough out of the way that you won't be in their line of sight, heading to your ball can speed up play.
On the Green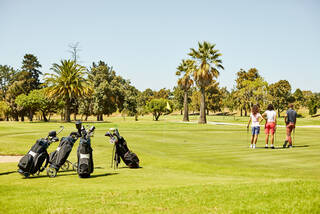 Perhaps the most important golf bag rule is never, under any circumstance, place your golf bag on the putting green.
The putting surface is incredibly delicate and requires course maintenance workers to put a lot of time and energy into keeping them as pristine as possible. Your golf bag should never touch the green, plain and simple.
Place your golf bag in the rough, off of the green. Take note of where anybody in your group may be chipping from, and be sure not to place your bag near their line to the hole. In addition, if you have to chip, place your bag near your ball and leave it there for the duration of the hole.
Lead Your Path to the Next Hole
You always want to avoid having to walk back to your bag after you hole out. That allows you to clear the green in a quick manner to be courteous to the group behind you.
Find a spot between the hole and the next tee box where you can put your bag down. Try to make it one straight line from replacing the pin to getting your golf bag and onto the next hole. Never put your bag down in front of the green as you will surely have to double back to get it after you complete the hole while the group behind waits impatiently, or worse, assumes you're headed to the next hole and begins hitting into the green, and directly at you.
Between Holes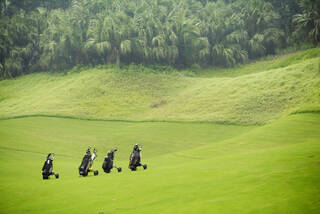 This scenario might not come up on every golf course, but it's good to keep it in mind. After you finish a hole, look to see where your next tee box is located. If you find that you need to walk back to the box and pass by your current location after you hit, just leave your bag where it is and walk to the box with driver (or whatever club you intend to hit) in hand.
Not only do you avoid having to lug your clubs to that next hole, but you also avoid having to park your clubs on the next tee box. Just be sure you have a couple balls (just in case), tees, and a couple clubs if you want to take a look from the tee box before you commit to your weapon of choice.
Post Round
If your day on the golf course is done but you're still hanging out at the clubhouse, it's a good idea to get your clubs back into your car prior to sipping your first Arnold Palmer. Not only does this cut down the chances of having your clubs stolen, but it also clears space for other golfers arriving at the course.
Conclusion
Proper golf bag etiquette becomes second-nature with time spent on the course. Your best bet in the early stages of the game is to observe your peers and see where and how they park their bags around the course.