Golf Bag Etiquette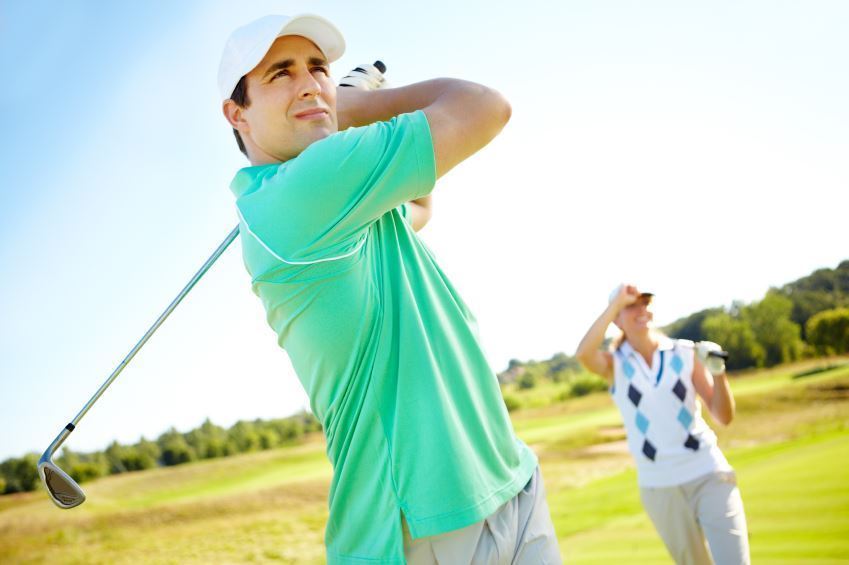 Carrying a golf bag around an 18-hole golf course is a tough job. Some courses are 7,000 yards or longer and the job gets even tougher in a hilly environment. As a result, golfers who carry their own bags or caddies who carry bags for golfers want to take shortcuts whenever they can. You may be carrying a bag around the golf course and it may weigh 20 pounds or more, but you don't have to carry it every step of the way. There are well-placed bag drops so you can avoid wasting steps. However, never leave the bag within range of a golfer's next shot.
Carrying Your Bag
Carry your clubs over your left shoulder if you are a right-handed golfer. You don't want to put any unnecessary strain on your dominant shoulder. Switch shoulders every so often, but let your non-dominant shoulder do most of the work.
Putting the Bag Down
Do not throw your bag to the ground when you are carrying your own clubs. It is a hard job and you may get tired, but the other golfers in your playing group and those within earshot do not want to hear the sound of clubs crashing to the ground. When it's your turn to hit, take the appropriate clubs out of the bag and place your bag on the ground without creating a ruckus.
Find the Correct Spot
Study the course layout before the start of your round so you can determine the appropriate spot to leave your clubs. Many fairways are adjacent to each other and that allows the golfer to leave his bag on the ground for several shots. The seventh and eighth holes may be right next to each other. When you are near the seventh green, take out your pitching wedge, your putter and your driver for the next hole. Leave the bag at a convenient spot that is close to the green you are approaching and the tee you will be playing next. By being able to leave the bag on the ground in a spot where it is not in the way of other golfers, you will save yourself quite a bit of work while playing your round of golf.